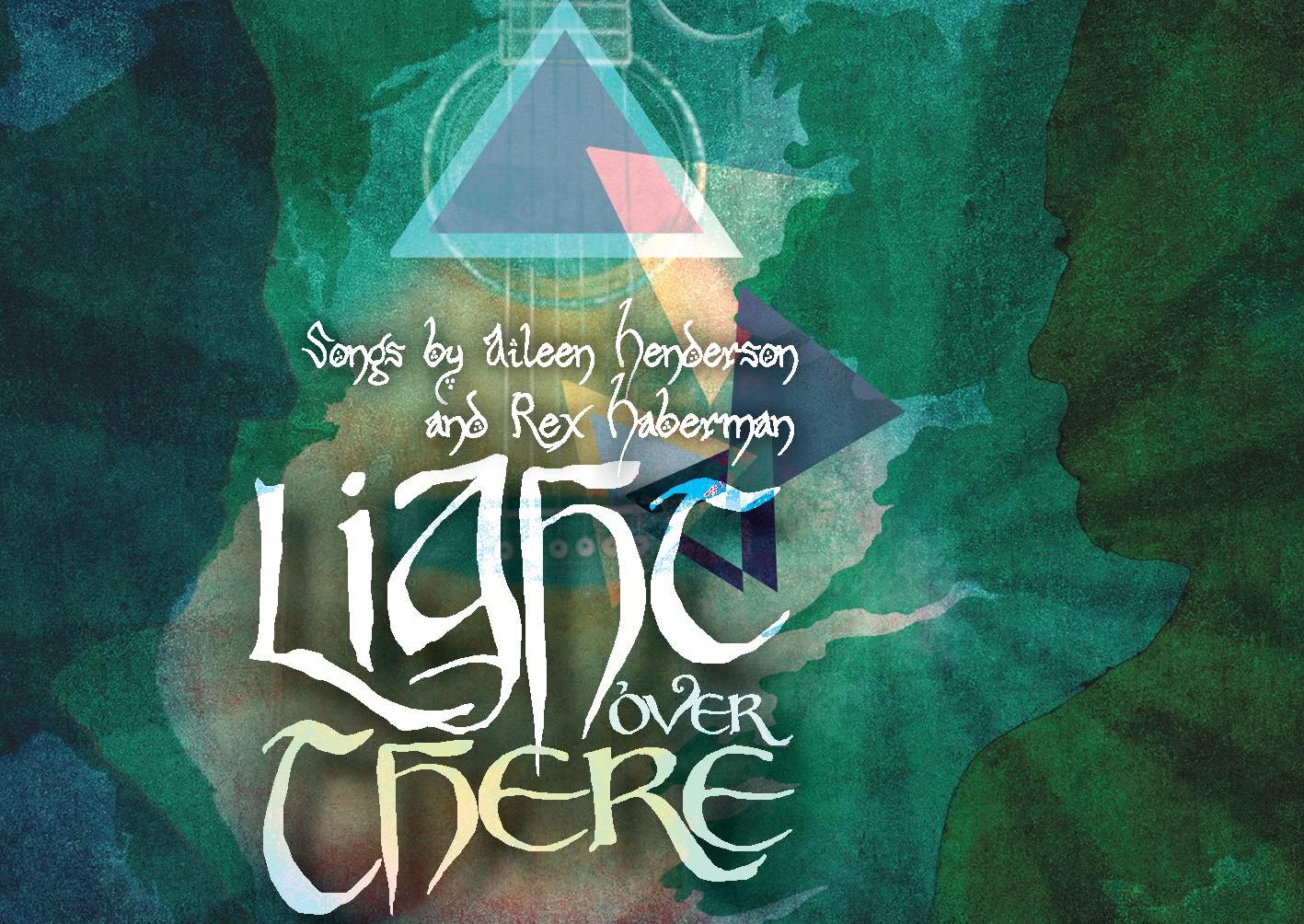 Unlikely duo set to release and tour debut EP 'Light Over There' in Ireland together this August.
Rex Haberman is a veteran rocker from Minneapolis who has released two solo albums, one duo album, and most recently a series of albums and EPs with the socially conscious band War Poets. War Poets have toured the USA for over two years, playing about 80-100 shows per year and are played coast to coast on AAA, commercial, and college radio. They have had significant internet radio success, including heavy play on Radio Airplay, WNYR in NYC and KMIX in LA as well as global play across the Berkshire Media Group network
Aileen Henderson is a Dumfries-born 18 year old who was brought up in Galway from the age of three. Her father always had instruments lying around the house and introduced her to The Dixie Chicks, Dolly Parton and Elvis Presley. Singing country from a very early age, she overcame her shyness in her teens and started uploading videos online and gained confidence from the positive feedback they generated. Her YouTube channel has now had over 68,000 views and counting. She has appeared in the Irish press and raised €4,000 for her local cystic fibrosis foundation with the release of a charity CD.
The two make an unlikely pair, living on different continents and being from different generations. They met through Twitter in June 2014, connected by email, then starting writing together across the Atlantic. In late 2014, Aileen's vocals were recorded in Galway, Ireland with Ray Diamond while Rex's parts and all other instruments were laid down at Drum Farm Studio in Menomonie, Wisconsin.
T

heir resulting debut EP, 'Light Over There' opens with Where Memories Live, which is about dementia and the toll it takes on families. Rex tells the story:
'I suggested to Aileen that we write a song about dementia because my father in law Wayne has Alzheimer's. I sent her the lyrics then she wrote the music and recorded a demo. My wife and mother in law burst into tears when they heard it. The lyrics came from observing my mother in law and specific things that she is going through. The repeated line "To understand you, I must be you" is about how I see her trying to fathom what he must be feeling.'
Rex and Aileen will meet in person for the first time on August 15 when they rehearse in Ireland for a six date tour with a full band including Nashville bassist Adam Beard and drummer John Richardson (Gin Blossoms, Badfinger). At the opening date in Galway they will donate a percentage of proceeds to the Alzheimer's Society of Ireland. They are joined by support act David G Moore who grew up in Lisburn, Northern Ireland, then emigrated to the US, where he played with the band Jonasay.
The pair are performing in Dolan's on Tuesday 18 Aug.