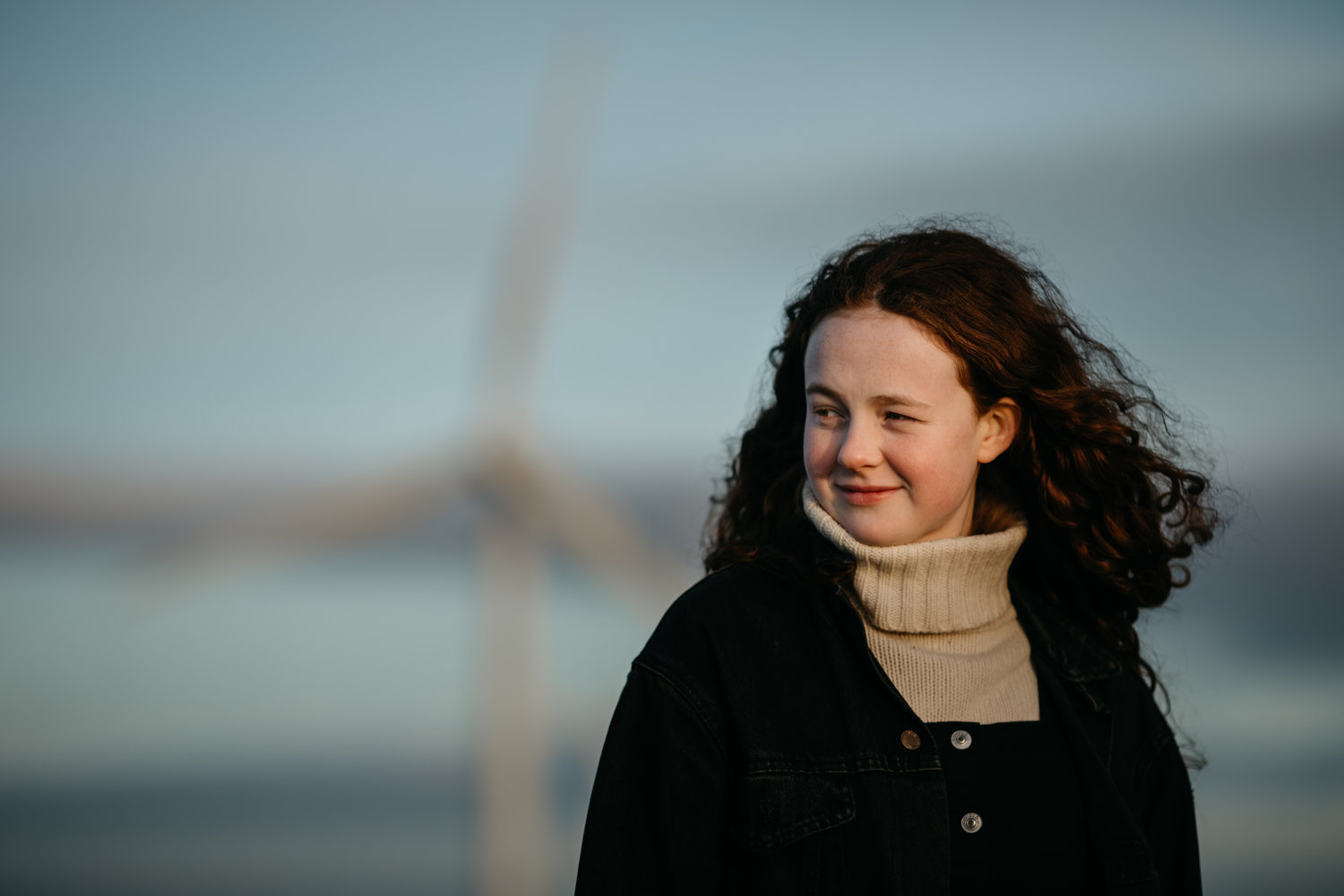 Limerick Climate Activist Saoirse Exton selected for UN Youth Advisory Group on Climate Change
Limerick Climate Activist Saoirse Exton will represent Western Europe on the Youth Advisory Group on Climate Change. Photo: Sean Curtin True Media
Limerick Climate Activist Saoirse Exton has been announced as a climate leader for the UN Secretary-General's Youth Advisory Group on Climate Change
UN Secretary-General António Guterres announced the seven young climate leaders who will form his next Youth Advisory Group on Climate Change which includes Limerick's Saoirse Exton. 
Saoirse will represent Western Europe on the Youth Advisory Group and has made an impact over the years through her work with 'Fridays for Future' and being a member of the C40 Cities Global Youth and Mayors' Forum. 
Speaking to I Love Limerick about her achievement, Saoirse said, "These decisions take time, when you don't hear back about these things after some months you think 'well, that must be that', but when I found out I would be part of the group, it was amazing."
"I will represent Western Europe in the youth advisory group, and being from Ireland makes it more interesting," she said. 
The UN Secretary General called on young people everywhere to ratchet up the pressure, acknowledging their vital role in keeping the world's climate goals alive. 
When asked about the focus falling a lot on the youth, Saoirse noted it "might seem like the pressure is on the youth, but it is being taken more seriously by everybody, and hopefully, these discussions will make that more".
The announcement comes as the Intergovernmental Panel on Climate Change meets in Switzerland to finalize its landmark Synthesis Report, the first since the Paris Agreement was struck in 2015. The report is expected to confirm that the world is dramatically off-track in its climate efforts but can still keep global warming below 1.5 degrees Celsius with deep and urgent emissions cuts in all sectors.
"Climate change is the fight of our lives – and young people have been on the frontlines leading the charge for climate justice. The unrelenting conviction of young people is central to keeping climate goals within reach, kicking the world's addiction to fossil fuels, and delivering climate justice," said the Secretary-General.
"Today, I am proud to announce the seven young leaders who will form my next Youth Advisory Group, working side-by-side with young climate activists and experts around the world," he said.
Saoirse joins six other members of the new Youth Advisory Group with representatives from the USA, Poland, The Gambia, Saint Lucia, Philippines, and Colombia/Paraguay, and is happy for the opportunity to "share ideas and have discussions with people from different parts of the world". 
Saoirse's mother, Geraldine Grimes spoke with pride of her daughter's achievement, telling I Love Limerick, "Obviously, I have been proud of Saoirse ever since she was born," but Ms Grimes notes how "incredible" it has been to see Saoirse mature over the past years and "solidify her message". 
"Seeing her audience grow has been a bit scary, over the years I have seen many people listen to her message, and seeing her grow with her message, it is a lot more solid. But she will represent Western Europe on the youth advisory group, and to think of how big her audience will be now, it is unnerving, but seeing how her argument has matured over the past few years it makes me proud," she said. 
As a proud Gaeilgeoir, Saoirse believes that the wealth of knowledge held in traditional languages and storytelling can re-establish the vital concept of Earth as sacred within capitalism-imposed mindsets. In 2021, she was one of 100 inaugural winners of the Rise Global Innitiative programme for her work researching and rewriting Irish mythology from different perspectives, including bringing women and queer characters to the foreground. Saoirse is a member of the C40 Cities Global Youth and Mayors' Forum, is currently in high school and is a strong advocate of degrowth.
"The climate crisis is the culmination of centuries of exploitative and extractivist policy and attitudes. It is vital that we, as young people, are brought into the fray of decision-making on climate change so that we may continue to represent our generation in protecting our planet," said Saoirse. 
The members of the Youth Advisory Group are drawn from all regions as well as small island states, and bring a wide diversity of experiences, backgrounds and areas of climate expertise.
They were short-listed and selected from a large pool of candidates nominated by respected youth and climate organisations from around the world, following the same process used for the selection of the inaugural Youth Advisory Group (2020 to 2022).  
The members of the Youth Advisory Group will consult widely, and work collaboratively and inclusively with youth climate movements and leaders around the world, to bring youth perspectives and solutions directly to the Secretary-General, and to major climate moments and decision-making fora.
Today's announcement is part of the UN's actions to implement the recommendations in Our Common Agenda and take the UN's youth engagement to the next level in terms of diversity, inclusiveness, empowerment and impact.