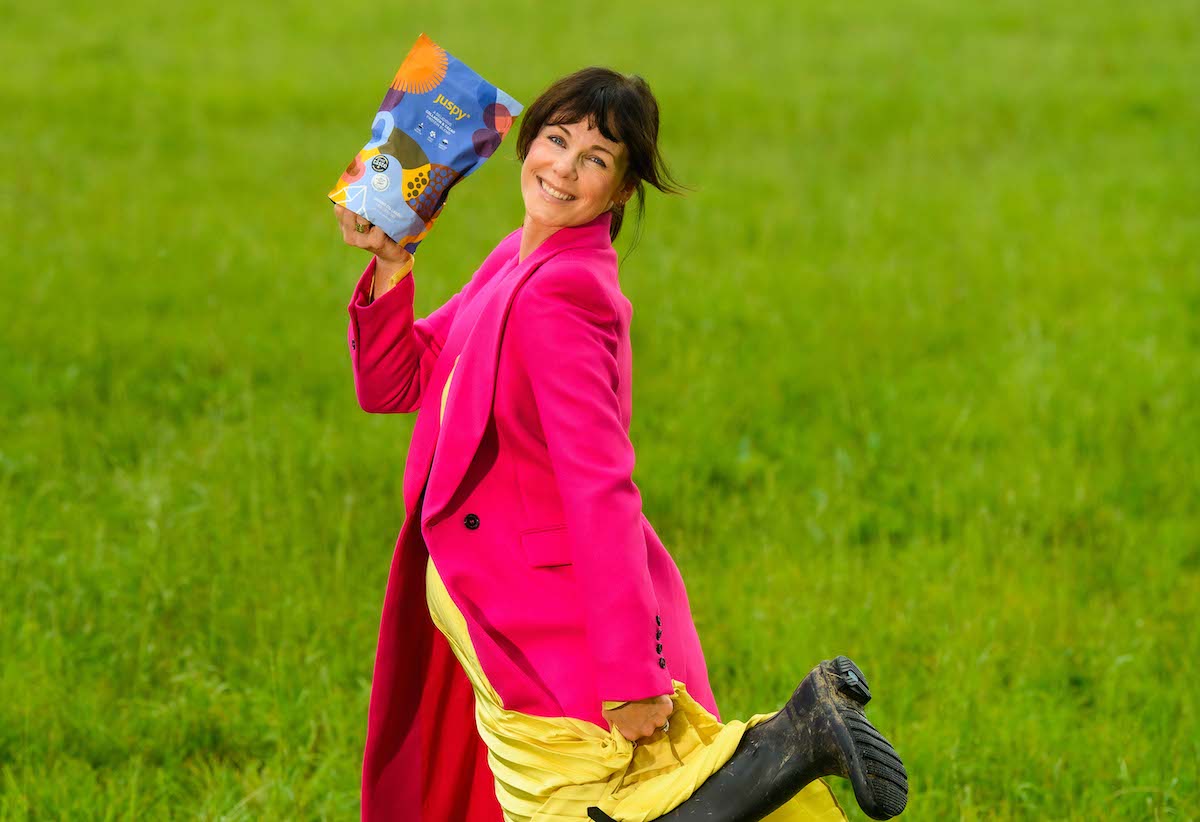 Limerick company Juspy represents Limerick Enterprise Office at Ploughing Championships 2022
Limerick Company Juspy will be at the Enterprise Village at this year's Ploughing Championships showcasing healthy food products and supplements.
Juspy is one of 31 small businesses on display at the Ploughing's Local Enterprise Office
Limerick-based functional food brand Juspy was chosen by the Limerick Enterprise Office (LEO) to represent their Limerick clients at the Ploughing Championships 2022 taking place at Ratheniska, Co Laois from September 20 until 22. Juspy will be in the Enterprise Village Block 2, Row 17, Stand 281.
Juspy was founded in 2018 by Leonie Lynch, an entrepreneur and wellness expert. She holds multiple qualifications in fitness and marketing and graduated with a PhD in branding from the University of Limerick. She relaunched the business in October 2021. Leonie received the 'One To Watch' Award from New Frontiers 2017.
Limerick company Juspy is a lifestyle brand that offers premium functional foods, beverages, and supplements that promote general well-being and better long-term health.
Juspy's mission is to change people's perception of health. Their aim is to create amazing tasting and unique functional food products that support the ever-changing moments in people's lives. Juspy is an award-winning brand having won 'Food Innovation Product of the Year 2022,''Best Lifestyle Food Products Company Europe Award 2021' from LuxLife Magazine and, a star from 'The Great Taste Award 2021.'
The National Ploughing Championships, previously known as The National Ploughing Championships Machinery & Livestock Exhibition, is an outdoor agricultural show in Ireland incorporating a ploughing contest. This year will be the 67th World Ploughing Contest. 2022 is the first in-person event in two years. The organisers are expecting in the region of 100,000 visitors per day to the event.
Anna May McHugh NPA Managing Director said, "The Championships not only provide a national stage for showcasing all things that are great about Ireland but also brings together people from all sectors of Irish society both rural and urban, to enjoy three days immersed in country living."
Limerick company Juspy is a current participant on the Amazon Launchpad 2021, which is an invitation-only 12-month programme for innovative start-ups. Juspy is an alumnus of Going for Growth – Starting Strong 2020/21, Food Works Ireland 2017/18, New Frontiers 2016/17 and the Entrepreneur Experience 2022. The company is supported by Enterprise Ireland, Bord Bia and the Limerick Local Enterprise Office.
Leonie Lynch, founder of Juspy has said, "Being healthy is about being good to yourself. Being true to yourself and honouring the changing moments in your life. We should live in moments – unapologetically."
For more information on Juspy, go HERE 
For more stories on Juspy, go HERE