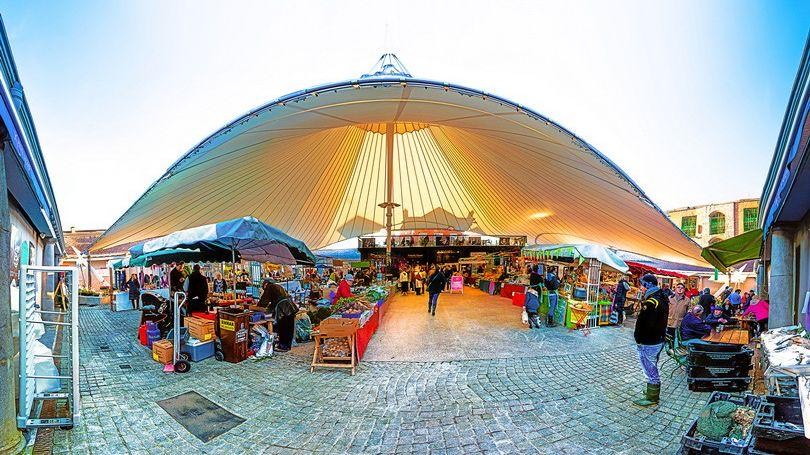 Limerick Milk Market expansion aims to capitalise on Opera Site planning permission and new UL City Campus
Granting of planning permission for the Limerick Opera Site and the new UL City Campus, is welcomed by Limerick Milk Market with plans for expansion
Limerick Milk Market expansion aims to capitalise on Opera Site planning permission and new UL City Campus
The Chairman of the Limerick Market Trustees, Liam Flannery, has welcomed the granting of planning permission for the €180million Opera Site as a game-changer for Limerick city with plans for a Limerick Milk Market expansion.
"This development on a neighbouring site to the Milk Market has the potential to transform the city centre not just through the provision of 3,000 full-time jobs but as a visual manifestation of Limerick's ambition. We have the utmost confidence that Limerick 2030 will now deliver a best-in-class development that will become an architectural landmark that sets Limerick apart," Mr Flannery said.
"We see the proposals for a city centre UL Campus at the derelict Dunnes Stores site at Sarsfield Bridge as being intrinsically linked to the Opera site and equally important. UL wants to grow its student numbers from 15,000 to 20,000 over the next ten years, and several thousand of those extra students will be based at the new city centre campus at Sarsfield Bridge.
"The Governing Authority of UL has been looking at the very best international examples of city centre campuses, so that culturally and architecturally, the city centre site will make an international statement about Limerick's ambition. Limerick Council has allowed UL to include some publicly owned lands adjacent to the site in its proposals for a master plan of the site. UL has sought architecturally significant expressions of interest for this site. It's vital now that we get the planning in place and the building started as quickly as possible on the UL campus site, so these two complementary developments are completed in tandem, in as far as that's possible. Both of these complementary developments will be game-changing for the city's citizens and traders," Mr Flannery said.
"Developments such as the Opera site and the UL city centre campus will help us expand the Milk Market's reach. Ten thousand people on average come to the Milk Market on a Saturday. It's a beloved part of Limerick's history and a weekly ritual. We want to expand our offering through a Limerick Milk Market expansion so we get more people using the market on Fridays and Sundays, with the ultimate aim of having a seven-day offering at the Milk Market as a premium outdoor farmer's market, as a live event venue, as an arts and culture space, and as a location for community, charity, or corporate launches."
"Limerick recently launched its international Atlantic Edge, European Embrace brand and it really does feel with the Opera site permission, and the plans for a UL city-centre campus, that we are on the cusp of real, dramatic change in Limerick city," Mr Flannery said.
For more information on Limerick Milk Market, click here.
For more stories on Limerick Milk Market, click here.