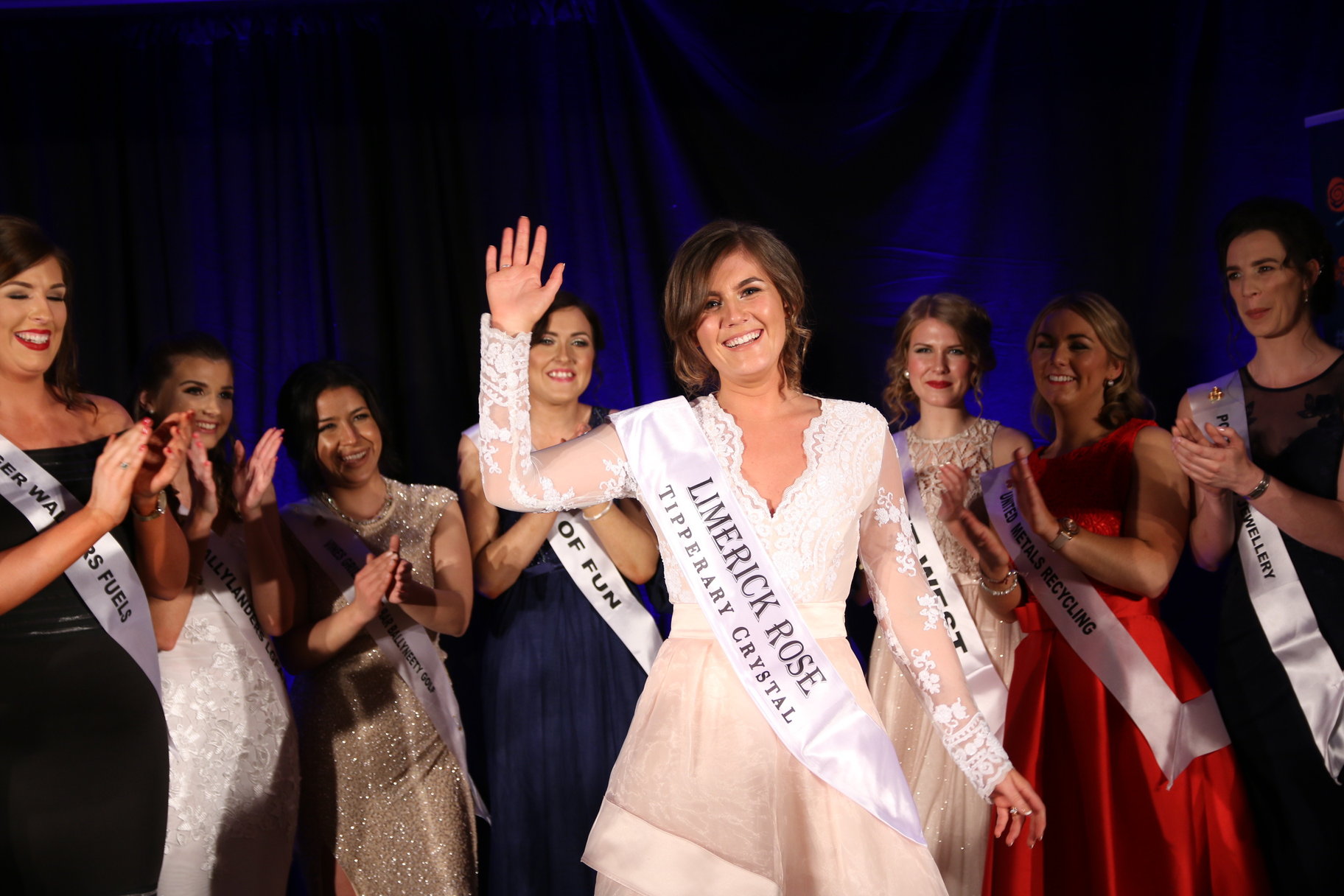 Limerick Rose 2017 Kayleigh Maher took home the prestigious sash at Bunratty Castle Hotel
Pictured: Limerick Rose 2017 Kayleigh Maher
Kilcornan native Kayleigh Maher has been selected as Limerick's new hopeful to become the next Rose of Tralee this year.
Elated, the 23-year-old NUIG student took home the prestigious sash after 14 local ladies took to the stage at Bunratty Castle Hotel, in a bid to represent Limerick at the famous dome this August.
Limerick Rose 2017 Kayleigh Maher, who attended Kilcornan national school, Shountrade national school, and Laurel Hill Secondary School, graduated with a BA in English and Media at Mary Immaculate College, before undertaking a Masters in Education at NUIG. Currently, on placement, Ms Maher wants to pursue a career in teaching English at second level.
She commended all the Roses who participated on the night, saying that after rehearsals and the group interviews on Saturday, she did not expect to be bringing home the sash, which was handed over by Carrigkerry woman Marie Hennessy.
She said that she is looking forward to the next year as the Limerick Rose, and said that she has become close friends with the other 13 Roses following the three-week preparation and tour, "We are all best friends, and we only know each other three weeks, and all of a sudden, it feels like we know each other three years. It is very cliché, but it is so true."
Limerick Rose Centre co-ordinator, Conor Walsh congratulated Ms Maher, adding that it was "a wonderful night" at Bunratty Castle Hotel, "She will have a wonderful year ahead of her, as there will be lots of events and activities for her to attend around Limerick city and county, as well as abroad and in Tralee. It's much more than the two nights on television, and she will have a very busy year ahead of her."
Limerick Rose 2017 Kayleigh Maher will be one of 65 national and international Roses entering the dome this August.
To read more stories about Limerick Roses click here
To read more about competitions click here