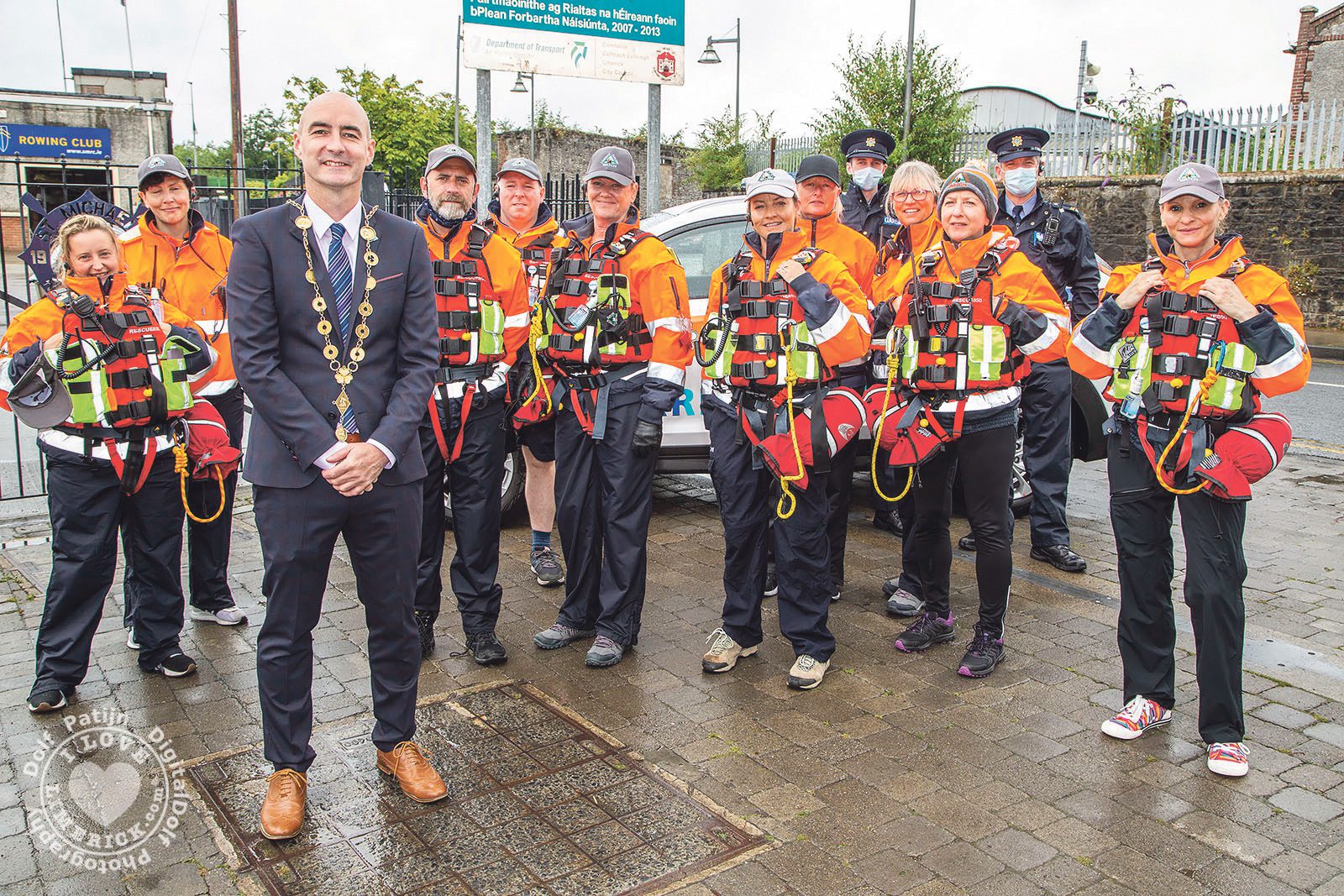 Limerick Suicide Watch start up a community outreach service to reach out to different communities
Limerick Suicide Watch Outreach Service – The team will visit different communities once a week to reach out to more people and help raise awareness about mental health and suicide. Picture: Farhan Saeed/ilovelimerick
Limerick Suicide Watch start up a community outreach service to reach out to different communities
By I Love Limerick Correspondent Ann Mc Donald
Limerick Suicide Watch has begun a new community outreach service.
As part of this service, the team will be visiting schools, places of work, and local communities once a week to promote positive mental health and to encourage the conversation around these issues in their information bus.
They are encouraging people to, "Come over and say hello, have a chat and learn about what we at Limerick Suicide Watch do. Our trained Volunteers will be there to talk with anyone who might be feeling distressed, or have concern for someone they know, or just want a chat."
They noted that if any community would like them to visit, they can get in contact by emailing [email protected]com or through their Facebook page.
As the Limerick Suicide Watch want to expand and raise awareness, their outreach initiative will allow them to reach out to people in different sections of society, as not everyone in distress can be found in the city centre at night time.
They know that people may not be comfortable talking outside and may want privacy, so they hope that by being in different communities, these people will take the opportunity to come and talk to them.
The group currently patrols the banks of the River Shannon four nights a week to identify and provide support to those in distress and who may be contemplating suicide.
The Patrol teams are on duty Monday, Tuesday, Thursday and Saturday night, and also cover nights such as Christmas night, New Years eve, Junior Cert and Leaving Cert results night and more, meaning that the team can be active seven nights a week, including their outreach and awareness programmes.
They urge people to help raise awareness, as this can be the first step in preventing suicide, and to keep an eye on friends, family and neighbors who are living alone, to check up on them and let them know that you are there for them.
The Limerick Suicide watch relies on donations from the public and fundraisers to help fund their training, safety equipment, and day-to-day operation of the group.
To donate to the Limerick Suicide Watch go HERE
To buy a charity calendar in support of Limerick Suicide Watch go HERE
For more stories about Limerick Suicide Watch go HERE
https://www.instagram.com/p/CUaUrVCq-ik/?utm_source=ig_web_copy_link