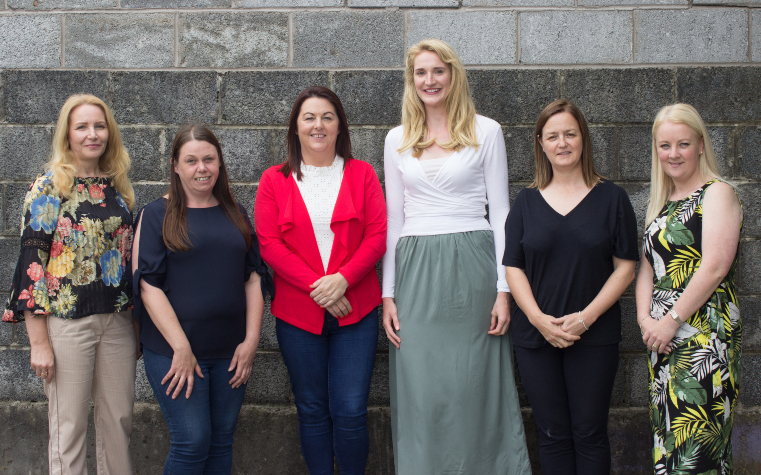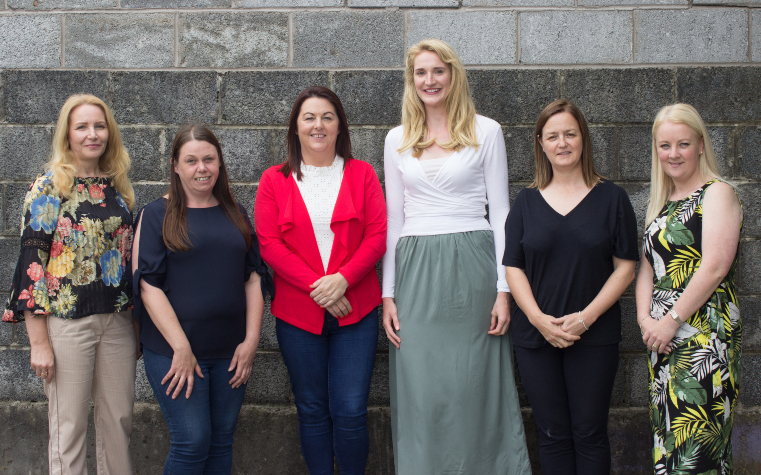 Limerick women Councillors meet to highlight the representation of women in local Government
Limerick women Councillors pictured Left to Right: Councillor Elena Secas LAB, Councillor Sharon Benson SF, Councillor Catherine Slattery FF, Councillor Elisa O'Donovan SD, Councillor Bridie Collins FF, Councillor Sarah Kiely FG. Picture: Laura O'Loughlin
Limerick women Councillors meet to highlight the representation of women in local Government
Last month saw the meeting of Limerick women Councillors to highlight the representation of women in local government and the need for more women to enter similar representative roles. With only eight female Councillors in Limerick city and county compared to 32 men, the representation of women in the Limerick Council is at just 20%. NCCWN Limerick Women's Network, who facilitated the meeting, felt this was something that should be highlighted and examined.
NCCWN Limerick Women's Network has received European funding (Make Ireland Sustainable For All Funding Scheme) to aid in the development of this programme and are working in collaboration with SHEP on the first module.
A central objective of the meeting was to create new links between female Councillors and discuss why they decided to run for a position on local Council, along with exploring some of the barriers they faced. NCCWN Limerick Women's Network hopes to utilise this information to encourage and support other women to put themselves forward and get involved in local government, committees and boards.
Throughout the gathering, Councillors spoke candidly about their roles and representing the people of Limerick. While all agreed that balancing home and work life could be challenging, "it requires dedication, hard work and commitment", they strongly emphasised how rewarding being a Councillor was to them and the enjoyment and satisfaction they felt from helping people and making a positive difference in their community.
The vital work women play in local groups and organisations was spoken about, however, it was noted that "while volunteers in most organisations are predominantly women, men are at the top making decisions". The Councillors agreed that this needs to change, "policy is going to be affected if you don't have a female voice".
The women in the room had plenty of advice to offer to any woman who is considering putting themselves forward for a representative role saying, it's important for them to believe in themselves, start by joining a local group or political party, reach out to organisations such as NCCWN Limerick Women's Network who offer support and information and lastly, their overwhelming recommendation was to "go for it".
During the meeting, the Councillors highlighted some of the barriers women face when attempting to get into politics, including the 5 C's (Confidence, Childcare, Cash, Candidate Selection and Culture). In response to some of these barriers NCCWN Limerick Women's Network has developed a specific programme, Representing Women, that will allow women to learn more about the system before they commit to public representation roles.
Representing Women is a part-time free programme and open to all women across Limerick City and County. It will run for 16 weeks and cover topics including personal development, communication strategies, understanding Council structures, environmental impacts affecting women and sustainable development goals.
Anyone interested in signing up for Representing Women or who would like to learn more about it is welcome to call Edel or Yvie on 087-3283746 / 061-275970 or by [email protected].
Programme Details Representing Women, Beginning Weekly on September 24, Monday 10 am – 1 pm at Fab Lab, Patrick Street, Limerick.
To Sign up call: 087-3283746 / 061-275970
For more infromation click here
For more stories like this click here.