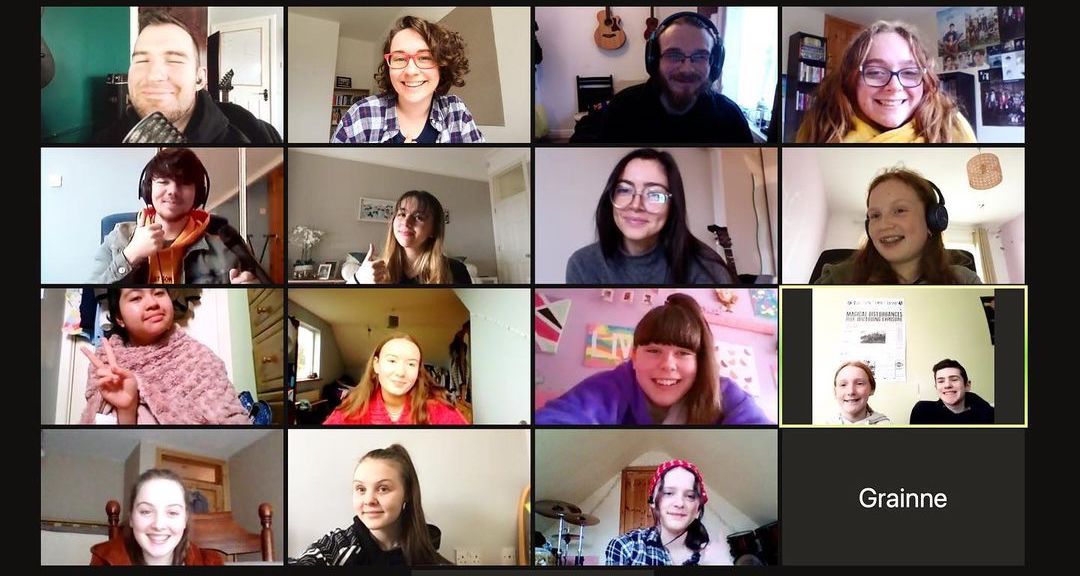 Limerick Youth Dance Company have started a social media campaign to generate interest for their dance film
Limerick Youth Dance Company have been quiet online but busy behind the scenes! Limerick Youth dance campaign(LYDC)
Limerick Youth Dance Company have started a social media campaign to generate interest for their dance film
By I Love Limerick Correspondent Peter Cooney
Limerick Youth Dance Company (LYDC) has started a social media campaign to generate interest for their dance film funded by Arts Council Ireland which will be released over the next few weeks. Limerick Youth dance campaign
The campaign features released videos twice a week of the dancers speaking about the themes "Home" and "Loneliness" from their own houses, offering a behind-the-scenes look at what went into the dance film that explored the same themes. The dances are moving and relevant as the themes chosen are by them and reflect what they are going through at this time.
Limerick Youth Dance Company (LYDC) is a dance group tailored to young people. Led by Artistic Director Rachel Sheil, LYDC provides weekly training sessions every Saturday to promote new skills and individuality through dance. With funding from the Arts Council and the Limerick City Council, the Limerick Youth Dance Company has been teaching children ways of self-expression with the help and support of Dance Limerick.
Ever since Covid-19, however, LYDC has suffered a dramatic change in its curriculum. Now, with the help of online workshops and Zoom calls, the Company can continue delivering their services to the homes of many members. Limerick Youth dance campaign
Rachel discussed her job as an Artistic Director saying, "My goal as an Artistic Director, and for myself in general, is to have these young people flourish. My specialties are teaching the students in contemporary-based dance with the possibility of helping them get into dance college."
"My favourite part is going in on Saturdays, seeing everyone and helping them learn more and more as the time goes on. Now with Covid, our weekly three-hour workshops take place remotely from our separate homes, but we're all still enthusiastic about our current projects."
Despite the current conditions of remote working, the Company has grown by five members within the last year, but there is no way to practice dances face-to-face. "It is difficult not physically seeing the LYDC family," said Rachel. "I haven't seen the Company since March. With no space available in our studio, dance is currently at a loss because of social distancing. We are not stopping our projects, but we need to adapt them to Zoom calls.
For more information on Limerick Youth Dance Company, click here.
For more stories on LYDC, click here.