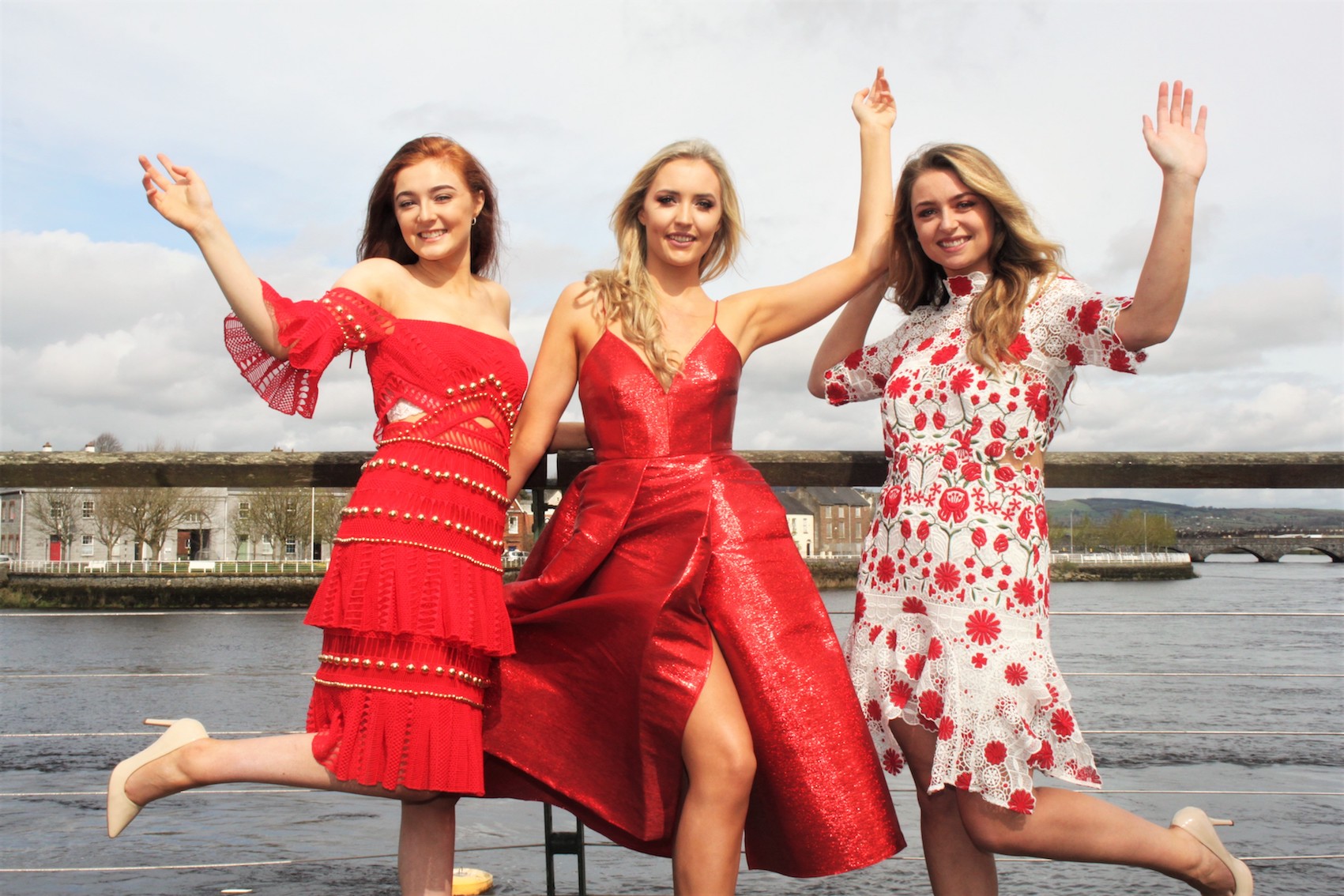 Top Influencer James Patrice announced as co-host of Fashion Friday For Riverfest Limerick 2018
Fashion Friday 2018 will showcase all the leading stores and boutiques from Limerick in ladies wear and menswear highlighting Spring Summer collections with everything from Bridal wear, Occasion, Casual, Accessories, Millinery, Shoes and Jewellery. Picture: Sophie Goodwin/ilovelimerick
Top Influencer James Patrice announced as co-host of Limericks Fashion Friday 2018 For Riverfest Limerick 2018
Social media influencer and presenter James Patrice will co-host Limericks Fashion Friday 2018 for Riverfest 2018 with style queen Celia Holman Lee, it was announced today.
Limericks Fashion Friday 2018, which kicks off on Friday 4th May, is back in Arthur's Quay Shopping Centre in association with the Holman Lee Agency showcasing a host of fashion houses in Limerick for Riverfest 2018.
Two free fashion shows will be presented from Bowes Ryan Café, Upstairs in Arthur's Quay Shopping Centre on Friday 4th May 2018 at 11.30am and 3.30pm.
Each fashion show will showcase all the leading stores and boutiques from Limerick in ladies wear and menswear highlighting Spring Summer collections with everything from Bridal wear, Occasion, Casual, Accessories, Millinery, Shoes and Jewellery.
Bowes Ryan Café will kindly donate all proceeds from Tea/Coffee and Petit Fours to Milford Hospice Limerick. And to make the day even more exciting there will be brilliant spot prizes at both fashion shows.
Management and models of the Holman Lee Agency are thrilled and excited about this year's Fashion Friday at Riverfest which is set to be as popular as ever.
Speaking about the event, Celia Holman Lee said: "Fashion Friday is a wonderful platform for stores in Limerick city to exhibit some of the best fashion in Munster at our annual free public fashion event as part of the Riverfest Limerick festival on Friday, May 4th I am absolutely thrilled to welcome Instagram Star and TV presenter, James Patrice to join us on the day and I encourage as many people as possible to come along and enjoy the day."
Influencer James Patrice added: "I am so looking forward to my trip to Limerick, to celebrate the kick off of Riverfest and especially to host Fashion Friday on May, 4th hosted by Bowes Ryan Café in Arthur's Quay Shopping Centre! I cannot wait to meet Limerick's fashionistas and work alongside my good oul pal, Celia Holman Lee."
For more information on Riverfest 2018, go here.
For more stories on Riverfest 2018, go here.