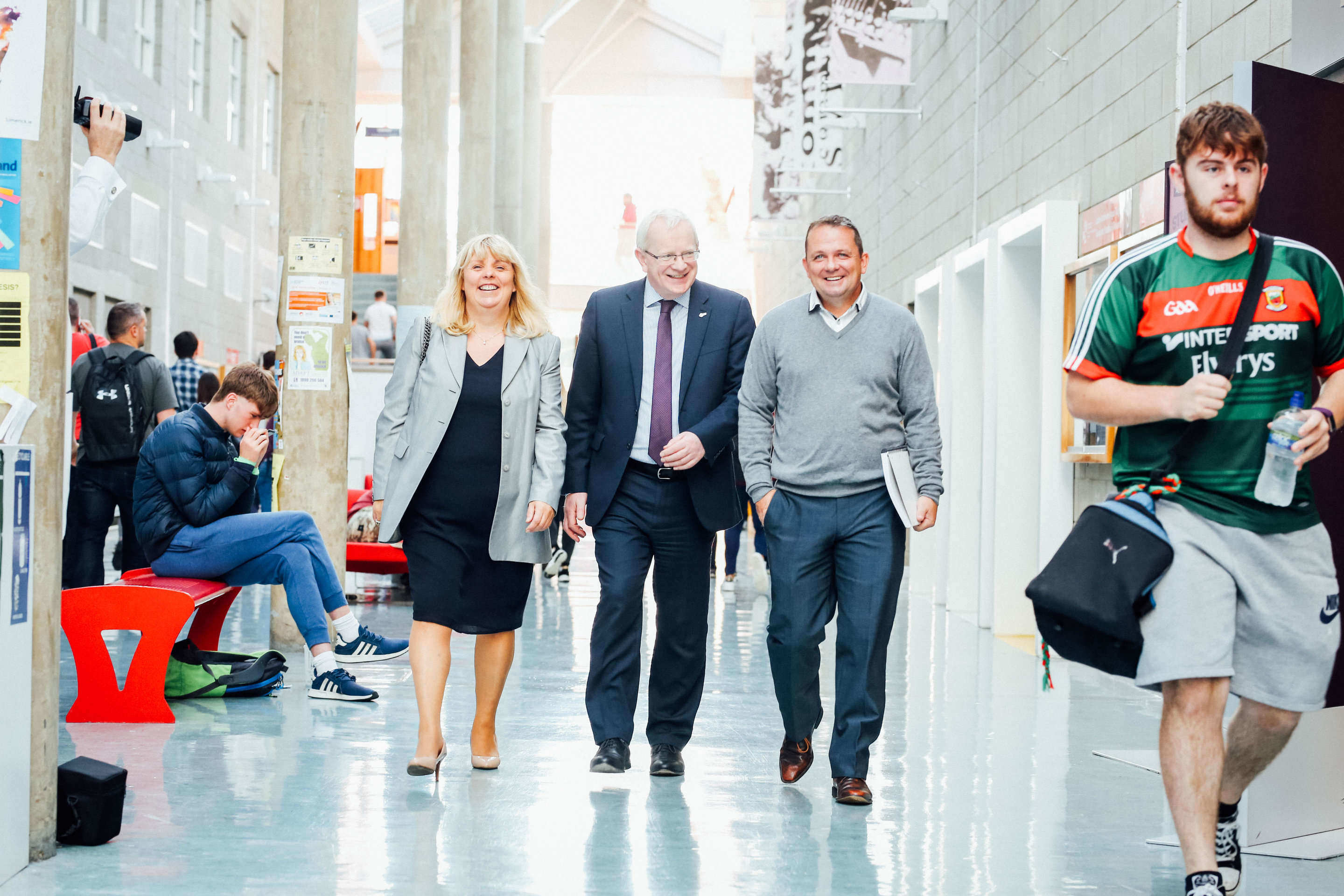 LIT Ambassador Davy Fitzgerald marks World Mental Health Day with Special Message for Students
LIT Ambassador Davy Fitzgerald marks World Mental Health Day with Special Message for Students. Pictured are Professor Vincent Cunnane, President of LIT, Noreen Keane, Head Student Counselling, and LIT Ambassador Davy Fitzgerald in Limerick Institute of Technology today to mark World Mental Health Day with Special Message for Students. Picture: Brian Arthur
LIT Ambassador Davy Fitzgerald marks World Mental Health Day with Special Message for Students
Former LIT Fitzgibbon Cup Hurling Manager Davy Fitzgerald began his new role as LIT ambassador this Wednesday, October 10 by highlighting the importance of good mental health.
Marking World Mental Health Day, the All Ireland winning goalkeeper and manager spoke to students at the Institute of technology about the necessity to speak out and ask for help if they are struggling.
Davy reminded students that it is okay to admit if and when they are not okay; that such an admission is a sign of strength rather than weakness.
The hurling All-Star has in the past spoke candidly about his experience of childhood bullying and the impact it had on him, especially during his teenage years.
The new LIT ambassador drew on these experiences, as well as his managerial and coaching skills, to address some of the challenges students encounter on their journey through college and adulthood.
Mr Fitzgerald moved to his new role as LIT ambassador, having decided to step down as longstanding manager of the institute's Fitzgibbon Cup Hurling Team last week.
He managed the college's hurling team for 16 seasons, including the college's two Fitzgibbon Cup wins, achieving a win ratio of over 70%.
In his role as ambassador Davy will now contribute to the lives of LIT students off the field in a structured way, by engaging with students who are experiencing challenges and uncertainties in a unique partnership with LIT's Student Support Services.
Davy also became a fellow of LIT in 2013 in recognition of his contribution to the institute.
For more information on Limerick Institute of Technology, go
here
For more stories on Limerick Institute of Technology, go
here