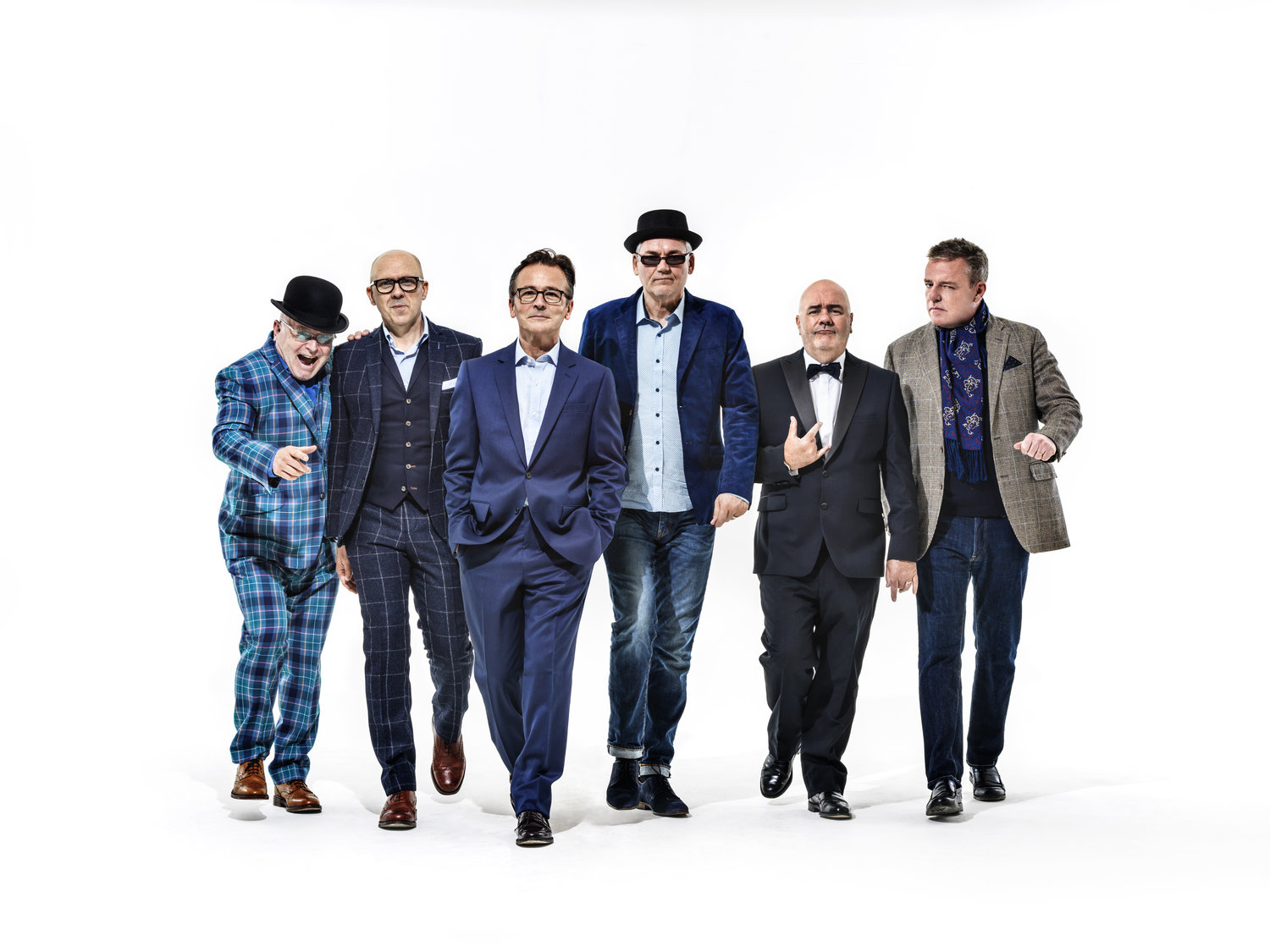 British music giants Madness added to Limerick's Live at the Docklands series for 2019 
Dolans Presents have announced that British band Madness has been confirmed to play at this year's Live at the Docklands series in Limerick city.
British music giants Madness added to Limerick's Live at the Docklands series for 2019
In a further boost to Limerick's event calendar for 2019, Dolans Presents yesterday announced that Madness have been confirmed to play as part of this year's Live at the Docklands series in Limerick city.
Considered to be one of the most successful British pop acts of all time, Madness will play there on Friday May 31st, 2019 in the specially erected 6 pole marquee that will be installed as part of the Live at the Docklands weekend-long series of concert acts on Limerick's waterfront.
The Live at the Docklands concerts, set to take place on Limerick Docks on the June Bank Holiday weekend in 2019, were first announced last December with Jenny Greene and RTE Concert Orchestra first to be added to the line-up. The events will be hosted in a specially erected Marquee, giving Dolans the largest capacity venue it has brought to Limerick city to date.
Working closely with Shannon Foynes Port Company, Dolans Presents have identified the area of Limerick Docks located just off Atlas Avenue as a location for the Live at the Docklands series.
Speaking at yesterday's announcement concert promoter Mick Dolan said: "Securing Madness to play Live at the Docklands in our first year is a real coup. The band achieved massive success in the mid-1980s spending 214 weeks in the UK singles charts over the course of that decade. This is a band that never fails to raise the roof and we are certain that audiences from Limerick and further afield will have the time of their lives on the June Bank Holiday weekend".
Madness are one of the top 20 selling UK groups of all time, with seven top ten albums to their name. They reached the UK Top 20 charts twenty-two times, with over six million album sales. Famous for unique, quirky pop classics including House of Fun; Driving in My Car; It Must Be Love; Our House; and Baggy Trousers, Madness will bring their love of pop to Limerick city.
The Nutty Boys, as they are commonly known, enjoy an unrivalled reputation as one of Britain's greatest and most enduring live acts. They headlined The House of Common Festival in London's Clapham Common in 2016 and 2017, and wowed audiences when they played the main stage at Electric Picnic last September.
Madness is a band that retains a strong sense of who and what it is. Many of the same influences are still present in their sound – ska, reggae, Motown, rock'n'roll, rockabilly, classic pop, and the pin-sharp vernacular of their beloved London streets. Their songs have left their mark on British pop culture; their spirit endures in the music of Blur, the Streets, Kaiser Chiefs, Arctic Monkeys, Lily Allen, Sway and Plan B.
Madness are in the unique position of having their legacy celebrated by the nation – with historic performances at the Queen's Diamond Jubilee concert, and at the Olympic Games closing ceremony – while at the same time enjoying a creative renaissance that has led to some of their finest work.
They have been a constant presence in British culture and, unlike many other bands of their vintage, continue to write and record new music. Full House, The Very Best of Madness a brand new compilation was released in November of last year. Their latest studio album Can't Touch Us
Now, the band's 12th, which includes the poignant Amy Winehouse tribute Blackbird, put them back in the Top 5 in the charts in 2016 and demonstrated why Madness are as relevant today as ever as their musical odyssey continues.
Their Live at the Docklands set list will include songs such as One Step Beyond, My Girl, House of Fun plus some brand new tracks too.
Tickets for Madness Live at the Docklands in Limerick will go on sale this Friday morning. Keep an eye out on Dolans social media channels for further information.
For more information on Dolans bar and restaurant, click here
For more stories featuring Dolans bar and restaurant, click here