Lulus on Catherine Street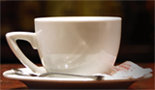 Lulus on Catherine Street
Limerick has a Late Night Cafe.
Yes, Limerick Lovers, now you can avail of caffeine post 10pm. Lulus on Catherine Street has become a haven for those on people night shifts. Great as well for a late-night chin wag over a nice cup of tea and scone, away from the loud pubs, Lulu's is very cosy. The staff are very friendly and it is so refreshing to see businesses opening their doors during this recession. Lulu's owners are also going to be involved in tidying up Catherine Street, more positive news for the city.
A late-night cafe may be the norm in other cities, but for Limerick it is a big deal after the closing of Java's left the cities' coffee drinkers idle. A Facebook group was even set up to make the awareness and the demand for the late-night cafe visible. Power to the people because now we have one. The Facebook Group has over 900 members.
A fry up at 1:30am certainly has a huge appeal. Lulu's is open daily for 10pm to 4am. See you there!
For more stories about what's happening in and around Limerick City and County, click HERE.