Tom Flavin hosting a cooking demo with his team at the Milk Market. market quarters 2016.
The Limerick Milk Market will be celebrating Culture Night 2016 with a view of the historic markets in Limerick, by dividing the Milk Market venue into four quarters featuring a revival of old Limerick markets for one night only this Friday, September 16 from 5pm to 9pm.  market quarters 2016.
The four quarters will be divided into the Milk Market, Pig Market, Potato Market and Hay Market. Each market will see producers from each respective industry represented in this unforgettable night to be had. market quarters 2016.
The first quarter, The Milk Market will be celebrating Limerick Drinks and Milk products, sponsored by Avonmore Milk. (Free Mooju Chocolate Milk when you bring this advert to the Market on the night *Limited number). The quarter will also feature a Flying Cheese Demo, Harpers Artisan Coffee, Crawford Farm Raw Milk and Get West Water sports activities demo/games centre for all the family to enjoy during the free fun filled evening.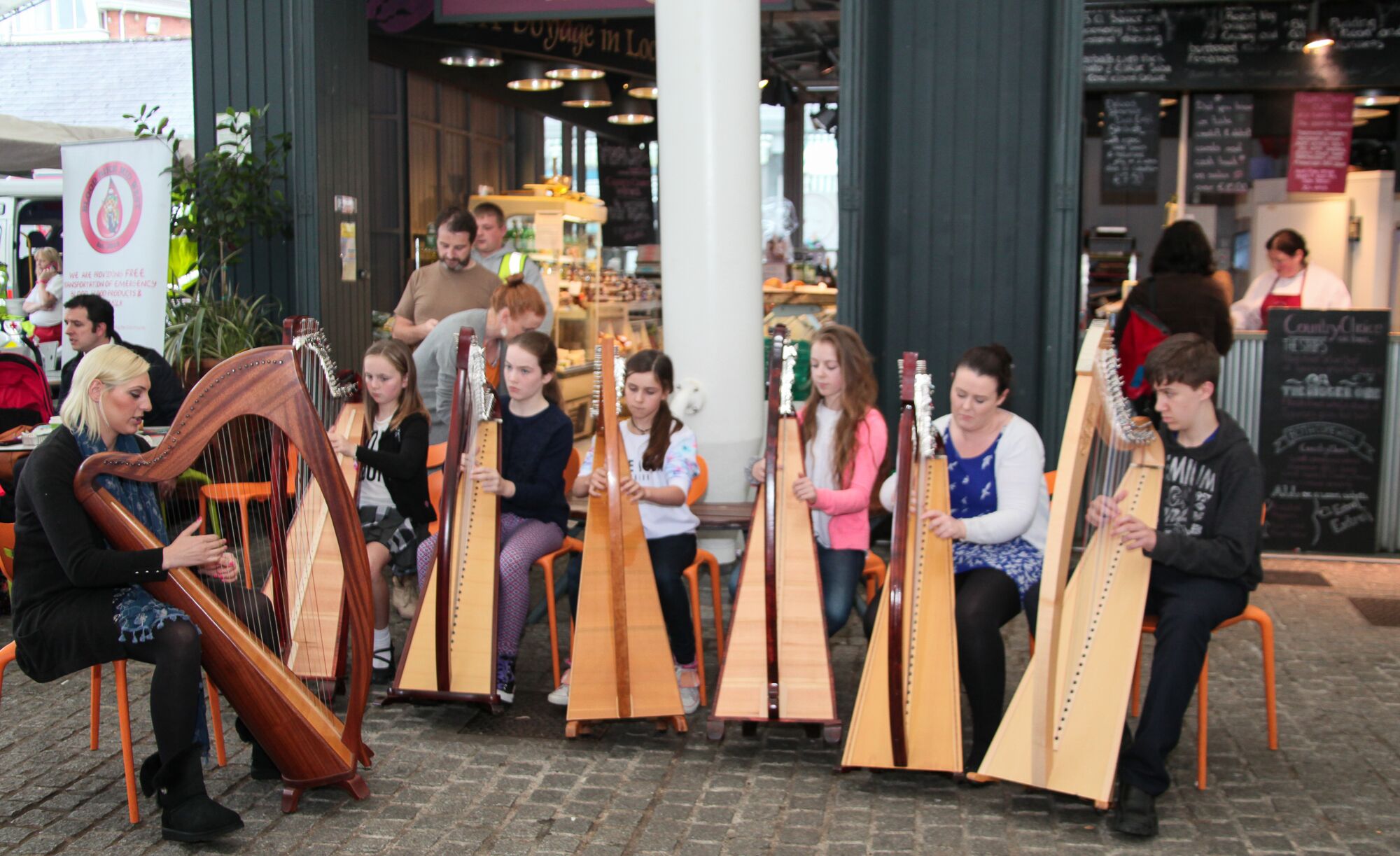 The Pig Market, the second quarter, will showcase Limericks rich history of Pork Production featuring Limerick Pork Butchers Society, Mary I Dept. of History and Geography and Limerick Museum and Archives to discuss the History of the Pork Industry in Limerick.
The Strand Hotels renowned chef, Tom Flavin, will perform a cooking demo with a Limerick Pig to Pulled Pork. There will be street food with the Sandwich Sisters Ham Hock and Country Choice delicious grill and pigs head demo.
Thirdly, the Potato Market will portray an array of Horticultural Producers new and old who operate in Limerick with a special demo of 'Preserving the Harvest' by Food Author, Theresa Story of Green Apron. The quarter will also feature The Organic College, Kiely's Garden Centre, Killowen Orchard Fruit, Quinoa and Kale-Vegan salad Street Food and New Leaf home grown vegetable producers. Gluten Free and Vegan options available on the night.
Lastly, the Hay Market quarter will produce an eclectic Mix of Limerick Craft vendors featuring multiple 'The Making of Demos' with Sliotar Making, Jewellery Making, Chainsaw Sculptor (Finished Products), Live Pottery Demo, Wood Engraving, Flower Arranging, Making of Limerick Soap and much more!
The event will be free entry embracing the Culture Night tradition. It will feature live music with Fiana Harp Music, Music Generation Limerick, Live Trad music, kid's games, delicious food and fine crafts for the whole family to enjoy! Please keep an eye on the Limerick Milk Market Facebook Page for updates.
Please keep an eye on the Limerick Milk Market Facebook Page for updates.
Like the Limerick Milk Market Facebook Page here.
Read more about the Limerick Milk Market here.
Check out Culture Night 2016 here.
Find out more about Avonmore Milk here.