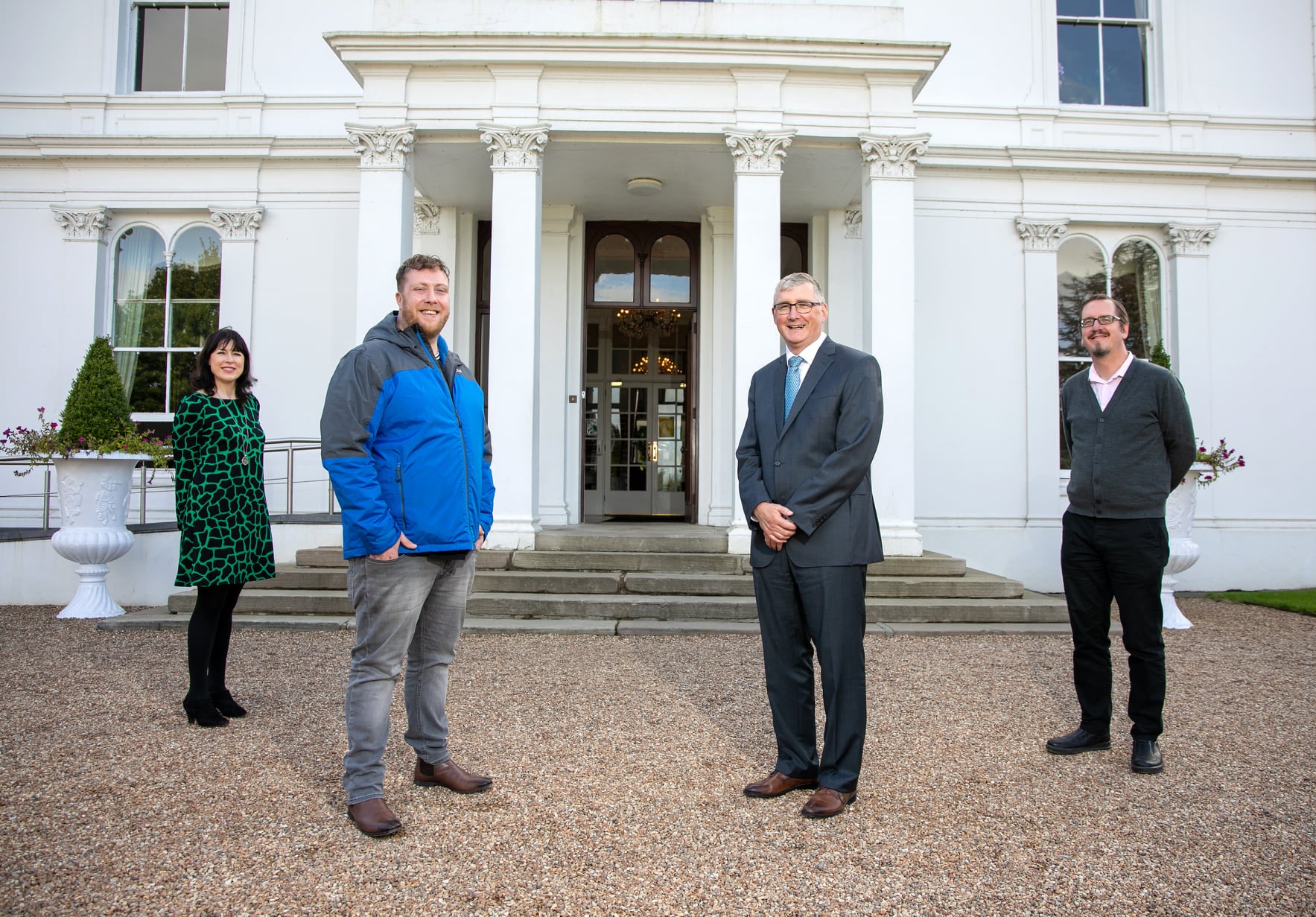 University of Limerick Foundation award Traveller Community scholarship to Martin Beanz Warde
Martin Beanz Warde has been awarded the Traveller Community scholarship, pictured above with Sarah Hartnett, Director of Development at the UL Foundation, and Dr Fergal Quinn, course director of the MA in Journalism at UL.
University of Limerick Foundation award Traveller Community scholarship to Martin Beanz Warde
By I Love Limerick Correspondent Ann Mc Donald
The University of Limerick Foundation has awarded a Traveller Community scholarship to the well-known Irish comedian and presenter Martin 'Beanz' Warde.
This scholarship will allow him to complete an MA in Journalism at the University of Limerick.
Speaking about the scholarship. Martin Beanz Warde said, "I'm delighted to have been awarded this scholarship, as I feel that it's important for Irish media to be more diverse, drawing on marginalised voices in order to more accurately report on the news.
"Up until now, all journalist perspectives have been from outside the Traveling Community, so hopefully my vantage point as a Traveller will help to remedy this."
Martin, who is a graduate of sociology and politics from NUI Galway, is no stranger to media. He has already written pieces for The Irish Times and the Dublin InQuirer and has been interviewed by HotPress and NewsTalk, as well as appearing on RTÉ, Virgin Media and Today FM.
Course Director of the MA in Journalism Dr Fergal Quinn said, "Martin is the first person from the Travelling Community to have applied for our MA in Journalism since its inception, and that in itself is indictive of the access and cultural issues that inhibit participation by the Traveller community in the media. His regular, high quality, multimedia output and commitment to doing journalism make him a very worthy recipient of this scholarship."
Martin also presents and produces the HazBeanz Podcast, where he and co-producer and editor Chris Sture take to the road and travel to where their guests live.
Guests are invited into the campervan to receive some Irish Traveller hospitality – a cup of tea, and a good conversation. The show focuses on a variety of topics, from news, comedy, culture, and debate.
"Our main aim is to invite people that would not have normally had the opportunity to engage with a Traveller, in their environment and without judgement. Talking is good, conversation is better," Martin said.
#ICYMI University of Limerick Foundation Awards Traveller Community Scholarship

We are incredibly proud to present the Award to @martinbeanz, who is undertaking an MA in Journalism at UL.

Proud to have you with us Martin!

Find out more:https://t.co/hIbP7VLXXq #StudyatUL pic.twitter.com/HKJ5l4T1sT

— University Of Limerick (@UL) October 4, 2021
He has also recently written and produced The Mincéir Manifesto for the Dublin Theatre Festival. It describes the story of one family in the west of Ireland, and the return home of a son who is alienated from their traditions after years of deliberate absence. On the day of an Irish wake, the family come together, and stories that have lain dormant for years resurface.
Sarah Hartnett, Director of Development at the UL Foundation said, "We are delighted to offer this scholarship to help empower marginalised communities and facilitate better representation at third level. We will make every effort to raise the funds to continue with this scholarship in the next academic year."
For more about Martin go HERE
For more stories about the University of Limerick go HERE