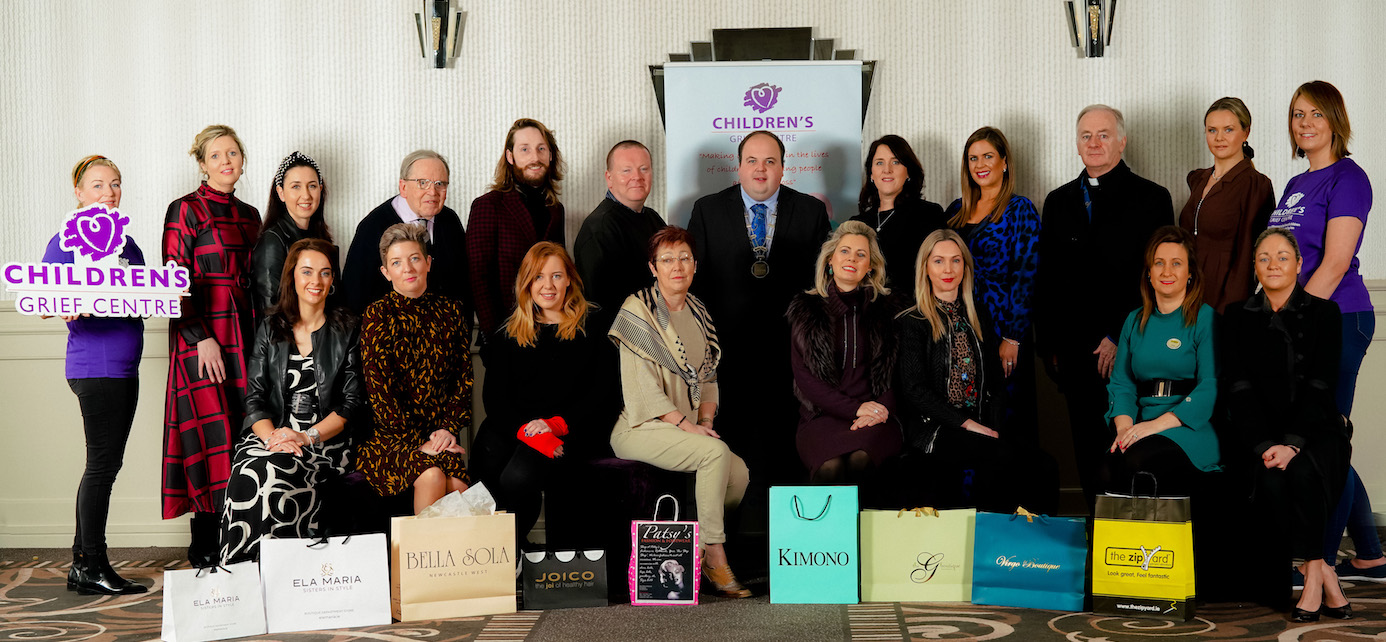 Limerick woman, Mary Cremins is set to be remembered in style with charity Holman Lee fashion show
Mary Cremins of Rathkeale to be celebrated in a night of style at charity Holman Lee fashion show following her death to breast cancer earlier this year.
Limerick woman, Mary Cremins is set to be remembered in style with charity Holman Lee fashion show
Longcourt House Hotel and the Holman Lee Agency are hosting 'A Fashion Show Gala' on Friday, November 22 in memory of the late Mary Cremins of Rathkeale with proceeds going to Milford Care Centre and The Children's Grief Centre.
The evening set to begin at 6.30 pm will start off with a prosecco reception and will lead you, glass in hand to a Christmas Market of craft stalls accompanied by music from the wonderful, Limerick Gospel Choir.
The night will then proceed onto a spectacular fashion show with the Holman Lee Agency showcasing the season's hottest must-haves from the Wests finest boutiques and best dressed on the night will be crowned and gifted by Keanes Jewellers, Limerick.
The gala is in memory of Mary Cremins from Rathkeale who lost her battle to breast cancer in September, just nine months from her diagnosis in January.
Mary's death not only left behind a young family but also a group of dear friends who decided to create this event in her honour and celebrate her life in style.
Mary was heavily involved in fundraising, in particular for Milford Hospice so it was important to incorporate charity into this event.
Event chairperson, Noreen Stokes O'Mara said, "Mary's husband Maurice and son Patrick are very excited about the night and delighted we're honouring her in such a fitting tribute".
Proceeds from the night are going to the deserving Limerick charities, 'Milford Care Centre' and 'The Children's Grief Centre'.
Milford Care Centre is a voluntary, not-for-profit organisation and registered charity providing specialist palliative care and older persons service in the Mid-West.
The Children's Grief Centre was set up by Sister Helen Culhane who noticed the lack of support services for children and young people affected by the death of a loved one or loss due to separation or divorce of parents and so created a centre that would provide children and young people with a listening ear.
Tickets for the event are just €20 and are available from Kimono, Ela Maria's, Bella Sola, Virgo Boutique and the G. Boutique, as well as the Longcourt Hotel Newcastle West.
Noreen said, "We are looking forward to a fantastic night in the Longcourt Hotel in memory of our dear friend Mary Cremins née Roche. The tickets are selling fast and it will be the perfect start to the Christmas season on November 22nd with our Christmas market and Limerick Gospel Choir kicking off the event. Thanks to all the shops and businesses that have supported us so far we have been blown away by everyone's generosity. We are expecting a sell-out so get your tickets soon".
For more information on 'A Fashion Show Gala' click here.
For more stories on Children's Grief Centre click here.