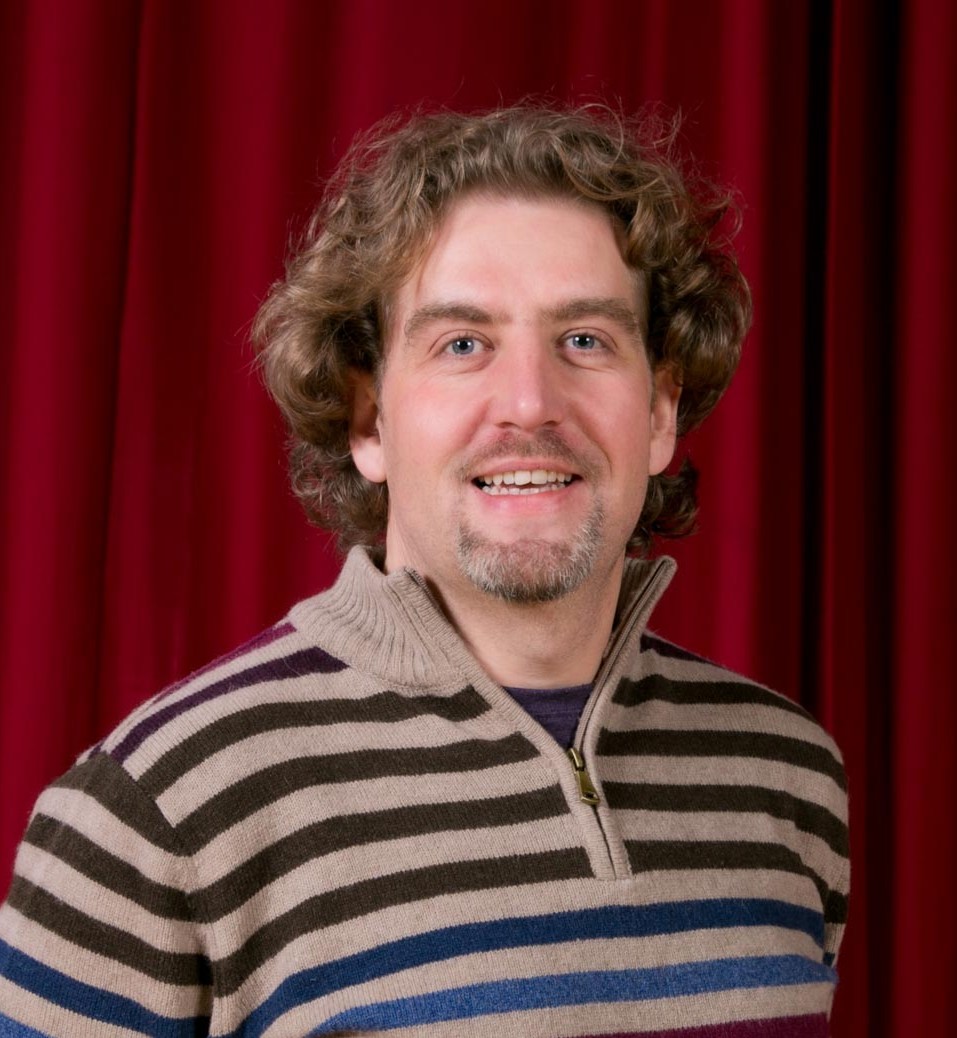 MIC Lecturer Dr Michael Finneran Appointed to High Level Implementation Group for the Arts in Education Charter
Lecturer Dr Michael Finneran, Mary Immaculate College (MIC) Limerick, was recently nominated by the Minister for Education & Skills, Minister Jan O'Sullivan, T.D. to the High Level Implementation Group for the Arts in Education Charter.
The Charter for the Arts in Education, jointly produced in 2013 by the Department of Education & Skills and the Department of Arts, Heritage and the Gaeltacht, firmly states its commitment to placing the arts, alongside other subjects, at the core of the education system and as a result placed new responsibilities on Government Departments, agencies, cultural institutions and arts organisations in terms of providing and promoting arts education to children and young people.
A High Level Implementation Group was appointed, with Prof. John Coolahan, Professor Emeritus, NUI, Maynooth, as Chair; to promote the achievement of the commitments and objectives set out in the Charter. The Implementation Group meet regularly and report to the Ministers twice yearly in addition to holding consultation meetings with a wider group of other key stakeholders. The Implementation Group are also charged with advising the Ministers on updating and improving the Charter as necessary.
Congratulating Dr. Finneran on his nomination Minister Jan O'Sullivan said "I am sure that your experience as founding head of the Department of Arts Education & Physical Education in Mary Immaculate College along with your extensive background in drama will be an invaluable asset to your work as you oversee the implementation of the Charter".
Dr. Michael Finneran is a senior lecturer in drama at MIC where he has been seconded from his position as Head of the Department of Arts Education & Physical Education to design a new programme for MIC, BA in Contemporary and Applied Theatre Studies, which will see its first intake of students this forthcoming September. Dr. Finneran is a member of the editorial board and conference reviews editor of RiDE: The Journal of Applied Theatre & Performance, and also serves on the international advisory board of Applied Theatre Research. Michael's research interests lie in drama education, applied theatre, critical theory, social justice and teacher education in drama. He was guest editor of a recent edition of RiDE (19:1) on the theme of 'Borders & Translations', and is currently co-editing a book on drama and social justice, to be published by Routledge in 2015. Michael gave an invited Sydney Ideas lecture at the University of Sydney in October 2013, and was keynote speaker at the Critical Journeys in Applied Theatre: International Symposium, at the University of Auckland also in October 2013. Michael is a member of the National Council for Curriculum & Assessment (NCCA) Board for Early Childhood & Primary Education in the Rep. of Ireland from 2009-2015. He is a board member of the Lime Tree Theatre; Limerick's newest professional venue, which he helped to establish in 2012.
No stranger to the theatre world he has many credits to his name in professional and community theatre, having most recently produced MIDAS's sell-out production of Les Misérables at the Lime Tree Theatre. Recent director credits include The Rise and Fall of Little Voice by Jim Cartwright in the Lime Tree Theatre in November 2014, and Conor McPherson's The Seafarer in the Belltable Arts Centre in 2012. He is also a founder member of Bare Space Theatre Co. in Limerick and with them has directed Sweeney Todd: The Demon Barber of Fleet St. (Belltable Arts Centre, 2006), The Threepenny Opera (former Franciscan Church, 2009) and Lily (Belltable Arts Centre, 2011). Other directorial work includes The Raven King (Wexford Festival Opera, 2001), Jason & Hanna (Kidsop Edmonton, 2002) and numerous productions over fifteen years with MIDAS (MIC Drama Society) as both director and producer.
Speaking on his nomination Dr. Finneran said "I'm honoured and delighted to have been invited by Minister Jan O'Sullivan to join the High Level Implementation Group for the Arts in Education Charter. This important policy is vital to the future health and growth of rich and mutually beneficial work across the arts and education sectors. I think that my appointment is recognition of the strides made in teaching, researching and hosting the arts at Mary Immaculate College over the last decade, and the centrality of the arts to the vibrant life of our campus."
Commenting on the appointment Prof. Michael A Hayes, President of MIC said; "I am delighted to congratulate Dr. Finneran on this very significant nomination which clearly recognises the wealth of experience he has gained to date both in the arts sector and in the field of arts-in-education. We are very fortunate to have someone of his calibre and expertise here at Mary Immaculate College. I wish him continued success".
Louise Donlon, Manager of the Lime Tree Theatre, of which Dr. Finneran serves as Board Member also offered her congratulations saying "Dr. Finneran's nomination is a fitting recognition of his work in the area of arts-in-education. The Lime Tree Theatre has benefited enormously from his guidance and mentorship and no doubt the High Level Implementation Group for the Arts in Education will equally find in him a member whose dedication to the sector is second to none. We warmly congratulate him on his appointment".
Dr. Finneran is in fact the second Lime Tree Theatre Board Member to be invited to the High Level Implementation Group as fellow board member Mary Nunan, Irish World Academy of Music and Dance, UL; and Chair of the Points of Alignment Committee was one of the original members of the group. Current members include Orlaith Mc Bride, Director of the Arts Council, Kate Sweeney, Department of Education and Skills and Feargal Ó' Coigligh, Assistant Secretary General of the Department of Arts, Heritage and the Gaeltacht.
You can Check Mary Immaculate's website here.
You can check their Facebook here and Twitter here.
You can read more on Education here.