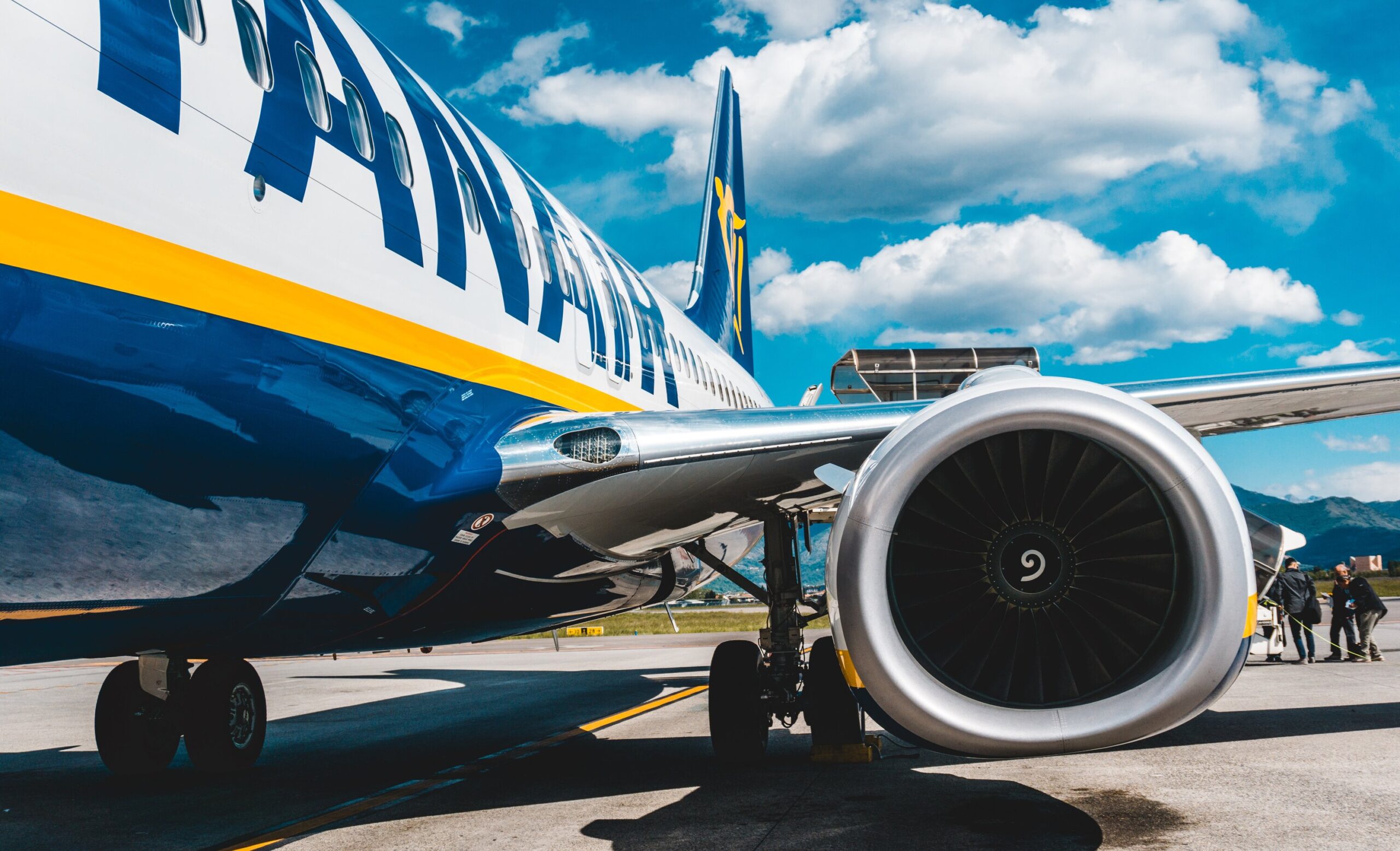 Researchers at MIC Investigate the Impact of Travel Restrictions on the Irish in Britain & the British in Ireland
MIC research project aims to assess the impact of the COVID-19 pandemic on those who lead transnational lives between Ireland and Britain
Researchers at MIC Investigate the Impact of Travel Restrictions on the Irish in Britain & the British in Ireland
A new research project from Mary Immaculate College (MIC) aims to assess the impact of the COVID-19 pandemic on those who lead transnational lives between Ireland and Britain. Dr Marc Scully, lecturer in the Department of Psychology at MIC and Dr Sara Hannafin, lecturer in the Department of Geography at MIC, along with Dr Niamh McNamara from Nottingham Trent University, are conducting an online survey to determine the impact of travel restrictions on those who would have otherwise regularly commuted across the Irish Sea to visit family and friends.
#MIC lecturers, Dr @marcdonnchadh & Dr @HannafinS, have launched a new study with @DrNiamhMcNamara which will examine the impact of #COVID19 travel restrictions on those who would regularly commute across the Irish sea for work & to visit family & friends.https://t.co/kI9Ct1RYzN

— MIC Limerick (@MICLimerick) November 10, 2020
The survey is open to all Irish migrants in Britain, as well as British migrants in Ireland, who may not have been home since the beginning of the pandemic. In addition, the researchers also want to hear from the families of Irish and British migrants who may have travelled between the two countries a number of times a year under normal circumstances.
Through this survey, Dr Scully, Dr Hannafin and Dr McNamara are hoping to determine the psychological effects of not being able to physically access your support network across international borders, and the impact of this travel disruption to a previously taken-for-granted way of life. They also hope to assess if and how such disruption has impacted on issues of identity and belonging, and whether the advent of communication tools, such as Zoom, has led to people being more in touch with their friends and family in other countries during the pandemic.
According to Dr Marc Scully, Principal Investigator on this study, "The need to restrict movements for 14 days upon arrival into Ireland from Britain has caused significant disruption to those living transnational lives between the two countries. Through our research, we hope to record their experiences and present a more realistic picture of what this travel actually looks like, and how it is part of many people's normal everyday lives."
He continued by saying, "Past research in the field has indicated that transnational families are more common than many people may realise, particularly since the last post-2008 wave of Irish migration. Ease of transport and communication has meant that it's not unusual for people to divide work and caring responsibilities between countries, and effectively commute between the two on a weekly or monthly basis. For other migrants, they may have settled into a pattern of 4-5 trips 'home' a year, perhaps interspersed with more intense periods of transnational travel when the occasion demands, such as caring for a sick family member."
As Christmas approaches, the issue of travel between Ireland and Britain becomes even more pertinent. However according to Dr Scully, "While this aspect of travel at Christmas is definitely important, and will be badly missed by a lot of families this year, it's important to note that transnationalism isn't just for Christmas. From our early conversations with people in this situation, it seems that the perceived ability to go home at short notice is as much of a factor as the travel itself – thinking "if I need to be home by tonight/tomorrow, I can be". This seems especially important for migrants and their families in times of family health emergencies and bereavements, which of course has been sadly relevant during the pandemic."
As well as recording the experiences of the Irish diaspora in Britain, the survey also aims to include those who were born in Britain with Irish parents or grandparents, as well as those who have no prior family connections to Ireland but who now live here permanently. Dr Sara Hannafin was born to Irish parents in London but now resides in Limerick, and often travels between the two countries to visit family and friends. She said, "Like the Irish in Britain, many of those, like myself, who have migrated to Ireland from Britain will have been used to the increasing ease of travel between our two islands and have maintained connections with family and friends through regular return visits. It is important, therefore, to assess the possible impact of the current travel restrictions on this group of migrants in Ireland."
Dr Niamh McNamara, Associate Professor at Nottingham Trent University, added, "We know that people's social groups and identities are especially important for their psychological health, particularly during times of crisis. These groups protect health by providing support, a feeling of connection, and ameliorating feelings of loneliness. Family is a particularly important group for many and having this link disrupted, along with the uncertainty surrounding how long such disruption will continue, is likely to have a serious impact on many people's mental health."
The impetus for this research came during the summer when the conversation on the potential resumption of travel in and out of Ireland appeared to focus solely on tourism. For Dr Marc Scully, who has not only researched transnational migration extensively, but who has also experienced it first-hand having previously commuted between Ireland and Britain twice a week as part of his normal working routine, these conversations on holidays abroad failed to account for those leading transnational lives and the effects of travel disruption on them and their families. MIC research project
For Dr Scully, "This seemed very odd for a country with a substantial diaspora and that has had a major wave of emigration within the last decade. We felt that people outside of Ireland who were looking for clarity on whether they could safely visit their family in Ireland, and vice versa were being overlooked. We hope that our findings will inform future conversations and the work of government agencies, NGOs and community groups working with Irish migrants in Britain, and migrants here in Ireland, in order to provide a picture of the support needs of transnational migrants." MIC research project
He added, "It may be the case that people who would not previously have been considered 'vulnerable' migrants may now be so as a result of being unable to easily access their support network across international borders."
The survey is now open and will close on 8 January. You can take the survey HERE.
For more stories on Mary Immaculate College go HERE