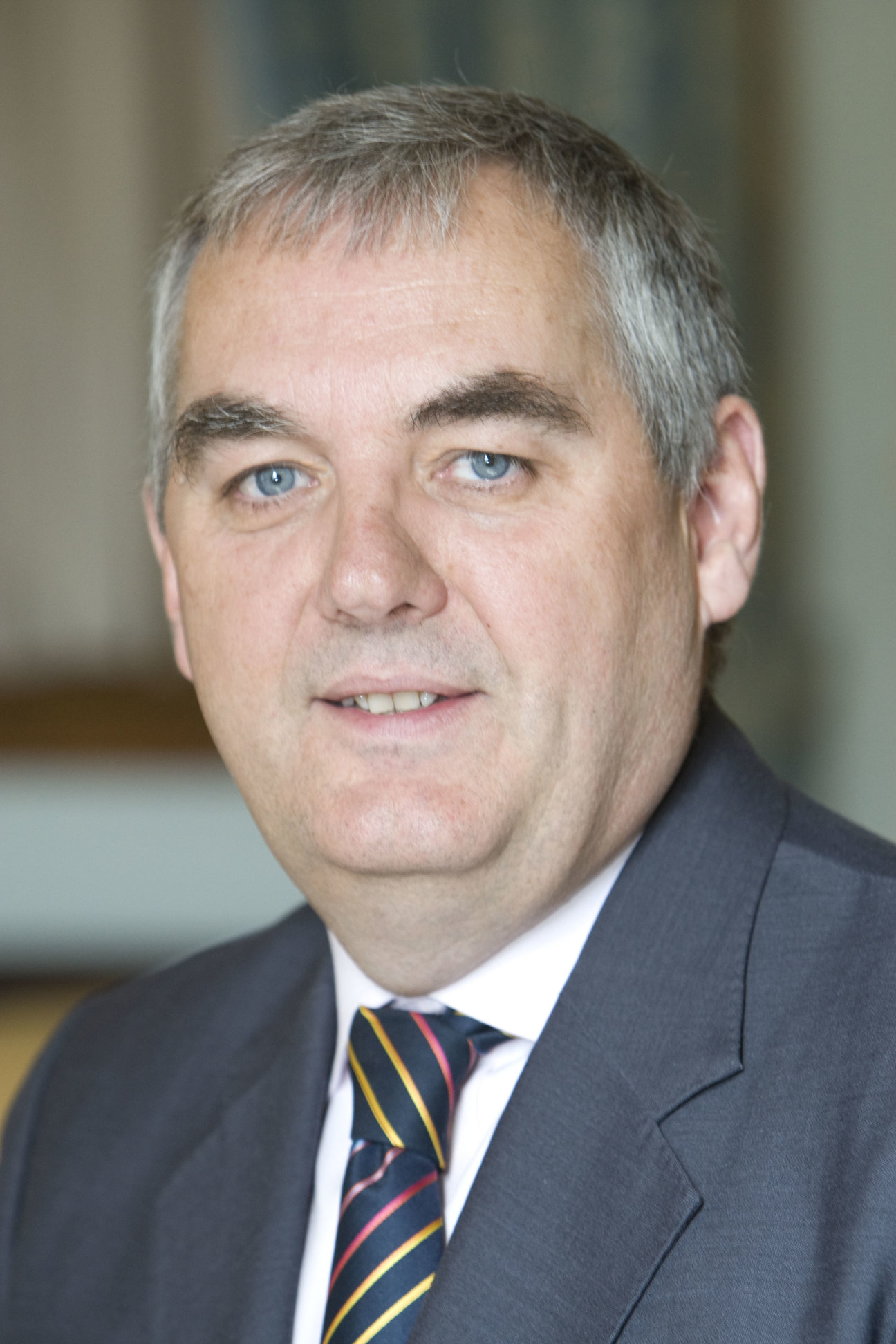 Mary Immaculate College mourns the passing of College President, Professor Michael A Hayes
Pictured: recently passed College President Michael A Hayes.
It is with great sadness that we learned of the death of Professor Michael A Hayes, President of Mary Immaculate College, who passed away on Saturday 15th April, following an illness.
Michael Hayes was born in Limerick, Ireland in 1957. His post-primary education took place at St Munchin's College in Limerick and he went on to study at St Patrick's Pontifical College in Maynooth, before moving to the United Kingdom, where he lived and worked from 1980 to 2011. He was a priest of the Archdiocese of Southwark in South East England.
He took up the post of President of Mary Immaculate College, Limerick in October 2011. He was nominated by CHoICE to the Teaching Council of Ireland in April 2012 and was nominated by the heads of the Colleges to the Consultative Forum of Quality and Qualifications Ireland (QQI) in May 2014. He was an internationally respected academic in the field of Pastoral Theology; he was particularly interested in the relationship between faith and praxis. He was also a qualified Psychotherapist and studied at the London Institute of Psychosynthesis. He held a BD from the Pontifical University of Maynooth, an MA from the University of London, and a PhD from the University of Surrey. In May 2013, he was awarded an Honorary Doctorate of Humane Letters (L.H.D) from De Sales University, Pennsylvania. He was the editor of The Pastoral Review, an international journal which is published in London by The Tablet.
Prior to his appointment at Mary Immaculate College, he worked in pastoral ministry in the Archdiocese of Southwark, and later taught in the Department of Theology and Religious Studies at Roehampton University. He became Vice-Principal and Professor of Catholic Pastoral Studies at St. Mary's University College, Strawberry Hill in Twickenham, London, where he had also been Head of the Department of Theology and Religious Studies, as well as the founding Head of the School of Theology, Philosophy, and History. He was a Visiting Professor at St Mary's University College, London. Professor Michael A Hayes was committed to world class provision of initial teacher education and continuing professional development. He was a Fellow of the Royal Society for the encouragement of Arts, Manufactures and Commerce (FRSA).
During the period of his presidency of Mary Immaculate College, Professor Michael A Hayes contributed greatly to the development of the College including the incorporation of St. Patrick's College into MIC, the opening of the Lime Tree Theatre, a growth in student numbers to almost 5,000 students, the acquisition and development of the Mount St. Vincent Campus, now known as the John Henry Newman Campus, and the development of the Library Masterplan, which was recently granted planning permission by Limerick City and County Council.
Acting President of Mary Immaculate College, Professor Eugene Wall, paid tribute to Professor Michael A Hayes stating: "Since becoming President almost 6 years ago, Michael worked relentlessly and with compelling conviction to lead the College with clear-sighted vision through a difficult era for higher education. He was an enthusiastic and passionate champion of the College's role in the Irish educational landscape and he possessed an unwavering belief that student wellbeing should be a mainstay of the College's mission. He spoke earnestly and eloquently of his hope that the enduring contribution of the College would be to contribute to the flourishing of our students' lives. Michael's untimely death has come as an enormous shock to the College community and his guiding hand will be sadly missed."
Bishop Brendan Leahy, Chairperson of the Trustees and Governing Authority, expressed his sorrow at the death of Professor Hayes as well as his appreciation for the enormous impact he made as College President: "I was always struck by the untiring zeal with which Michael approached his role as President. With a deep conviction that Catholic Education has to do with the full flourishing of the human person in this life and the next, Michael gave himself more than 100% to the advancement of the College on so many levels. Any time he updated the Trustees and the Governing Board of the College, he spoke so warmly and with pride of the achievements of staff and students. Even in recent weeks, he was so clearly delighted that the College team had for a second time in a row won the Fitzgibbon Cup! Keeping before us all the high ideals that he believed the College's history and mission proposed, Michael certainly played a key role in ensuring Mary Immaculate College is today not only the largest Catholic third level college in the country but well acclaimed for its significant role in the Irish academic and educational landscape. A man with a large cluster of talents and competencies, he befriended many with kind words of wisdom, clarity and wit. His loss will be deeply felt. He faced his illness with admirable calm and trust in God's providence. No doubt, when the moment of death came for Michael, it was a handing over of his life to the One who can do so much more than we can imagine. With that hope, we pray for Michael and trust he will continue to contribute to the College that he served so generously."
We extend our deepest sympathies to family of Professor Hayes: sisters Elizabeth (Griffin), Deborah (O'Neill), Marjorie (O'Malley), Bredette (Keane) & Marie-Therese (Foley), brother David (Aidan), sister-in-law Gertrude, brothers-in-law Tom, Gerard, Kieran, Mark & Mike, nieces and nephews, great-nieces and nephews, other relatives, friends, colleagues.
To read more about Michael A Hayes click here
To read more about Mary Immaculate College click here