Good news from Monaleen Park – Pictured is Danny Browne leader of the Monaleen Park Environmental Awareness Programme.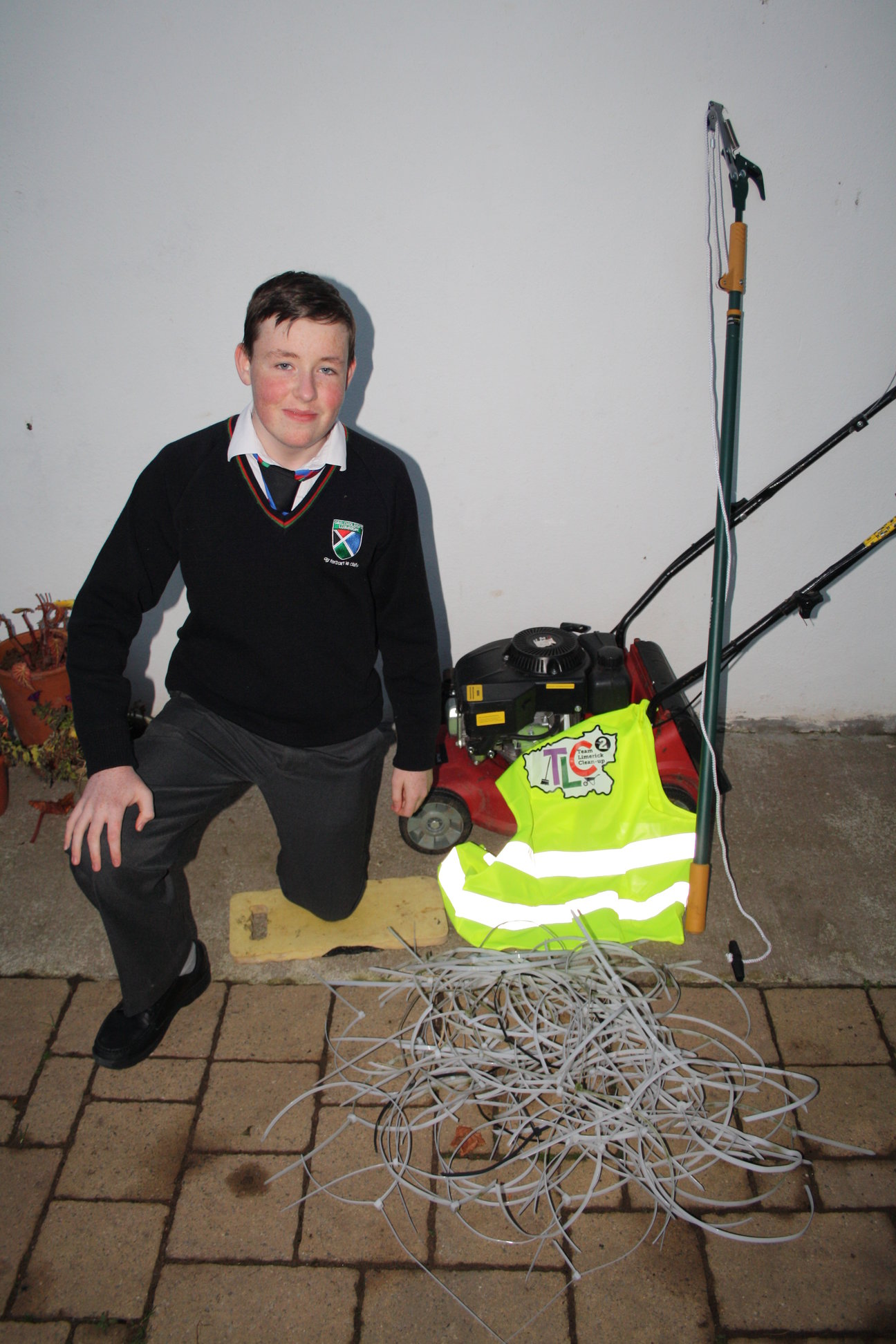 For a number of years, Abbeyfeale born, Danny Browne "ploughed a lonely furrow" as he tended to the flowerbeds at the entry to Monaleen Park. However, his good example was not lost in his neighbours who "one-by-one" began to join–in and his helpers grew into a formidable team. Together they have worked together in creating wildflower meadows, flower beds and have planted a wide variety of shrubs aimed at providing their avian friends to sustain especially in wintertime.
The work in Monaleen Park is not confined to horticultural matters as the well-mowed greens provide a safe and secure environment for the children to play in at all times, within viewing distance of their parents.
A Transition Year Student from Gaelcholáiste Luimnigh, Colin Enright has immersed himself in the environmental awareness programme with unbridled enthusiasm as part of his Gaisce Award Programme. Colin has spread his "War on Litter" beyond the bounds of Monaleen Park with an attack on the nylon ties left on lampposts after the election posters were removed. Colin hopes to rid the lamp-posts within a radius of a mile of Monaleen Park of theses ties and in the process inspire all those who put up posters of any kind to remove the ties also when they are removing the posters. Last week Colin removed 73 ties from the lampposts on the Castletroy College Road. Colin asserts that it would be better still, if the powers that be passed a bye-law banning all of these posters in the best interest of the environment. The residents in Monaleen Park are very thankful to the Environment Section in Limerick City and County Council for their help and support with the environmental awareness programme in the estate. They are especially thankful to Mr Diarmuid Sheehy, Executive Engineer, Limerick City Council's Environment and Parks Departments for his unwavering support and help at all times.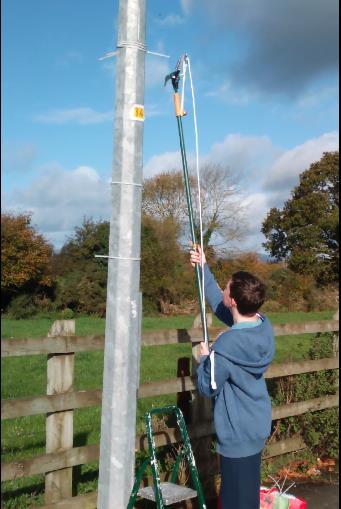 When Danny Browne was asked what winning third prize in the residential areas section of Limerick Going for Gold meant to the residents of Monaleen Park? He replied, "Winning the award was great recognition for the collective effort, however, it is even greater and more rewarding to see so many of the people living in Monaleen Park involved in the environmental programme in the community." Danny concluded in his inimitable way by saying "Níl neart go chur le chéile agus is faoi scáthh a chéile a mhairimid anseo."
For our previous story on Limerick going for Gold 2016 click here.
For more stories about parks across Limerick from I Love Limerick click here