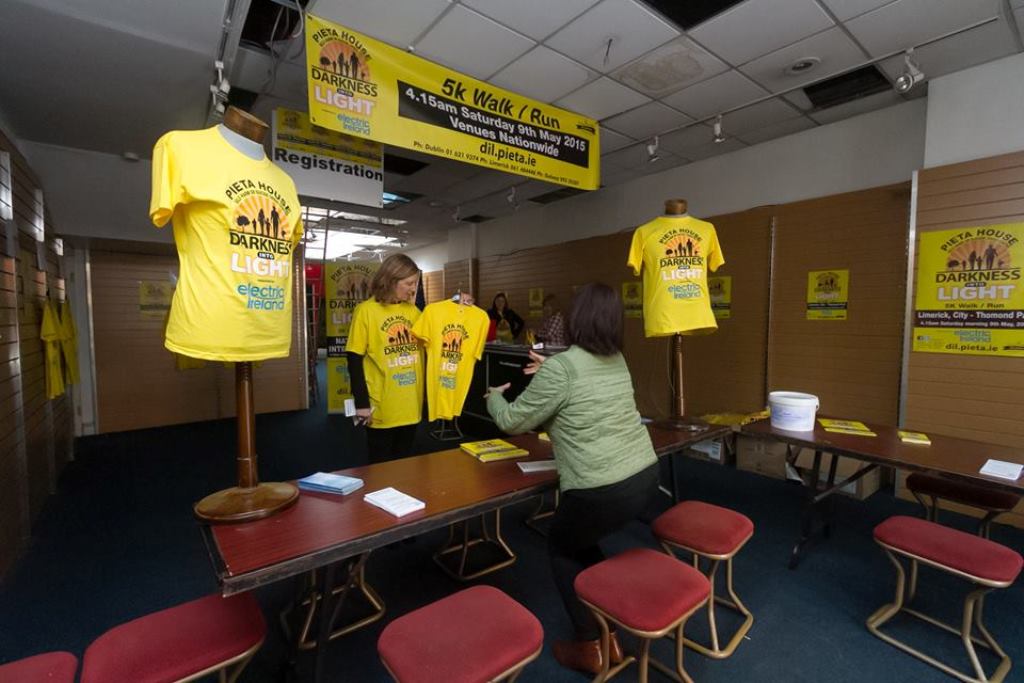 More than 100,000 people in 80 locations across 3 continents expected in Pieta House's annual Darkness Into Light
Date: This Saturday morning, 9th May at 4.15am
Location: Thomond Park, Cratloe Road, Limerick and 79 other venues in Ireland and abroad (locations in pictures added below)
Photographer: Oisin McHugh 
Contact: Tony Sheridan – 061-484444
More than 100,000 people are expected to turn out for suicide and self-harm charity Pieta House's annual Darkness Into Light fundraising and awareness event in association with Electric Ireland this Saturday morning, 9 May in one of the 80 locations in Ireland and abroad.
Darkness Into Light is a unique, early morning experience which begins in darkness at 4.15am as thousands of people walk or run a 5km route while dawn is breaking. The early dawn represents hope and is symbolic of the work of Pieta House, bringing people from darkness back into the light.
The Limerick city walk will start at Thomond Park, with the Newcastlewest walk will start at the castle demesne and the Kilmallock walk from Kilmallock GAA club.
"Darkness Into Light is a truly unique and moving event. The sight of thousands of people in yellow t-shirts walking and running towards dawn is simply extraordinary. The event has turned into a national awareness campaign loved by Irish people everywhere. I'm encouraging everyone to get out and register, don't let this special event pass you by" said Joan Freeman, founder of Pieta House.
Registration figures are currently far greater than last year and Pieta House is expecting numbers to exceed the goal of 100,000 participants.
For more information, check out Darkness into Light here
Check out Darkness into Light's Facebook here
Check out Darkness into Light Twitter here
Check out Pieta House's Website here
Check out Pieta House's Facebook here
Check out Pieta House's Twitter here.
Read more about Darkness into Light here and Pieta here.