NeighbourFood Branches out to County Limerick at Attyflin Estate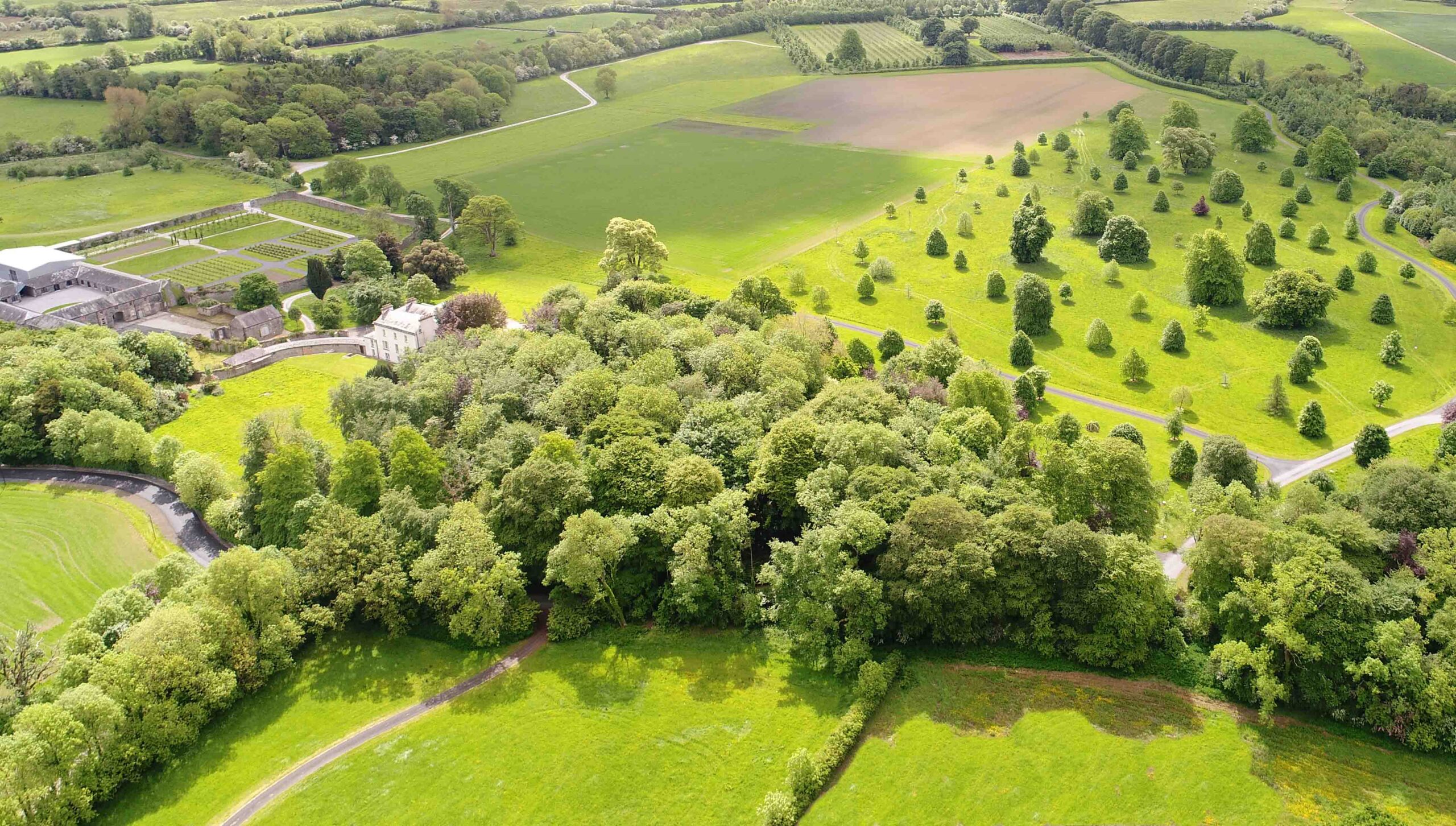 NeighbourFood Attyflin Estate: Attyflin Estate on the outskirts of Limerick city is the latest location for NeighbourFood, an online 'Click N Collect' food service.
NeighbourFood Branches out to County Limerick at Attyflin Estate
The historic Attyflin Estate on the outskirts of Limerick city is the latest location for NeighbourFood, the online click and collect shopping platform for delicious locally sourced Irish food and drink. The 250 acres private demesne, which boasts a rich food production heritage, will open its gates exclusively to 'NeighbourFood Attyflin Estate' customers next week.
From this Friday, May 1 until next Tuesday, May 5 the NeighbourFood Attyflin Estate online platform will process the first of its weekly online orders. Shoppers will enjoy a safe social distancing collection experience when they come to the magnificent Attyflin Estate for their purchases between 3.00 pm and 6.00 pm on Thursday, May 7.
"We are delighted to facilitate this community initiative which involves collaboration with a multitude of the best food and drink producers from Limerick and beyond," said Stephen Leahy, NeighbourFood Attyflin Estate host. "From the award-winning apple juices, apple cider vinegars, preserves and chutneys produced from fruits grown in the Attyflin Estate walled garden and orchards, to freshly prepared salads and meat-free dishes by Happy Food at Home to smoked fish from the acclaimed Burren Smokehouse and farmed organic venison from Ballinwillin House Farm, customers are going to be completely spoiled for choice when they visit the online shop."
Located less than 10 minutes from Adare on the Cork Road, Attyflin Estate is perfectly placed to serve residents in Co Limerick who enjoy and recognise the value of high-quality Irish artisan products. As the second NeighbourFood in the Limerick area, it will complement the hugely successful city centre venue operated by Deirdre MacMahon in the Milk Market.
To support the Irish producers involved with NeighbourFood Attyflin Estate, there are 3 simple steps for Limerick shoppers to follow:
Visit www.neighbourfood.ie/attyflin and register your details for FREE. Please note that if you have registered for an existing NeighbourFood market, you simply log in and join Attyflin Estate as an additional market.
When the

Attyflin Estate

market is open (Friday – Tuesday), place your order online at your convenience.
Collect your purchases from

Attyflin Estate

at the designated time on the Thursday after placing and paying for your order online.
To ensure that you receive a notification when the market opens for its first orders this Friday, May 1, shoppers are advised to register now by logging on to www.neighbourfood.ie/attyflin
About Attyflin Estate
Attyflin Estate is set on a historic 250 acres demesne in Co Limerick and boasts a rich food production heritage. It was acquired by the O Connell family in 2002 who embarked on an intensive land refurbishment campaign with a phased plan to replenish the estate's 40,000 hardwood trees and in more recent years, the walled garden and commercial apple orchards have been extensively planted out.
Through widespread travel, in particular visiting centres of excellence in the South Tyrol region, the Attyflin Estate owners gained an insight into best practices in the agri-food/tourism industries which inspired them to create a brand of fine artisan beverages and foods.
Significant investment has been made on the estate and Attyflin Estate is proud to promote a bud to bottle process. Using ingredients from the Attylin Estate orchards and walled garden, the team presses, bottles and packages the Attyflin Estate range of award-winning juices, apple cider vinegar, preserves and chutneys.
About NeighbourFood
NeighbourFood operates in Ireland and the UK. It was developed in Cork by Jack Crotty and Martin Poucher. The vision of the initiative is to build a food network that works within communities and promotes small scale producers and fairer food prices.
For more information on NeighbourFood, click here.
For another story on NeighbourFood, click here.