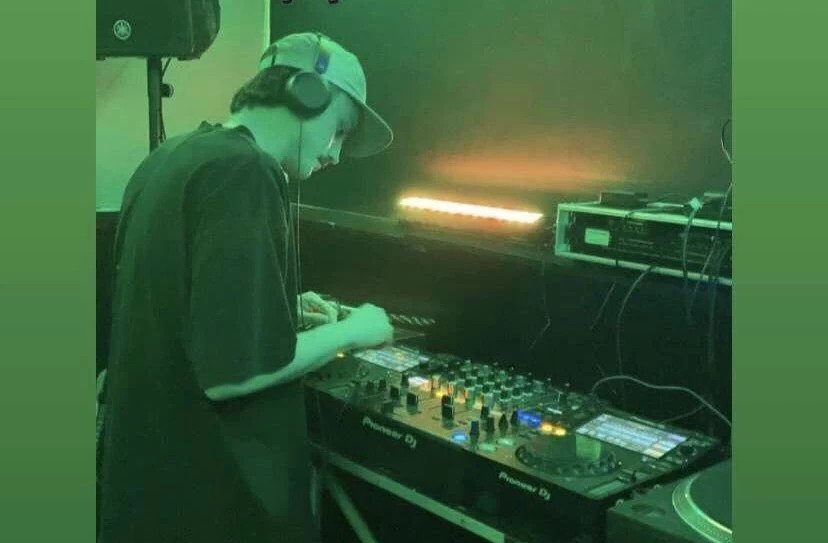 Nightlife in Limerick – Changing as we know it as DJ and techno scene flourishes post-lockdown
Nightlife in Limerick – Eamonn Walsh pictured above DJing at Alfie Earl's.
Nightlife in Limerick – Changing as we know it as DJ and techno scene flourishes post-lockdown
By I Love Limerick correspondent Stella Gordon
The Covid-19 pandemic brought everything in our lives to a standstill and transformed the world of entertainment as we know it including nightlife in Limerick. As the entertainment industry changes, we must move with it and learn to adapt to a new way of living, partying and socialising after being on lockdown on and off for two years.
In Limerick, a vibrant music scene has been growing over the past few years. In 2019 Limerick saw a rise of underground punk music and now the DJ and techno scene is flourishing post-lockdown, drawing in the youth of Limerick to a sense of normality once again. Local pubs such as Pharmacia and Alfie Earl's are hotspots for live gigs and events, bringing in local young artists.
20-year-old Eamonn Walsh from Dooradoyle has been an avid techno lover for as long as he can remember. "I started making music during lockdown. I bought a little bedroom kit and taught myself how to do it," said the University of Limerick student.
"I think the music scene has always been there, but recently there's a lot of underground music growing especially in electronics and techno. Nightlife in Limerick is changing."
"I play in Club 061, it's a basement in Alfie Earls," Eamonn explains. "It's a lot of fun. There's good music in Pharmacia and Dolan's too. Even smaller places like Commercial Bar are thriving and giving young artists a new platform."
This increase in live events has brought streams of people back into the pubs and nightclubs of Limerick and most people are delighted to be back.
"I feel like as young people we have a new perspective on the importance of a social life and contacts because of the harshness of lockdown," explained Mary Immaculate student Rosie-Mai Booth. "The Old Stand and Charlie Chaplin's are definitely two of my favourite places to go out in Limerick."
There is an unspoken downside that can be seen socially in the return of nightlife. Two years of on-again off-again closures has caused a lot of discomfort about returning to nightclubs and many young people have been left finding social situations difficult, where they never would have before. A rise in anti-social behaviours is evident in our society since Covid and has caused concerns to arise.
"Being surrounded by people again made me feel very nervous and overwhelmed. I've noticed some have forgotten how to socialise and behave properly," said UL student Áine Ní Mhurchú.
"People aren't as used to drinking publicly anymore. I think some people fear going out because we've been protected at home for so long, but that's the way it is, and we have to get back out there especially as students."
All in all the return of nightlife in Limerick is a welcome one, that people have waited much too long for. With weekly live gigs, events and an ever-growing local music scene, the new and changing Limerick nightlife is something worth keeping an eye out for.
Check out LOOSE, Limerick's new student night every Monday at Club Amber at House Limerick. Find them @loosenights on Instagram.
For more stories on Nightlife go HERE
To learn more about Amber Nighclub at House Limerick go HERE