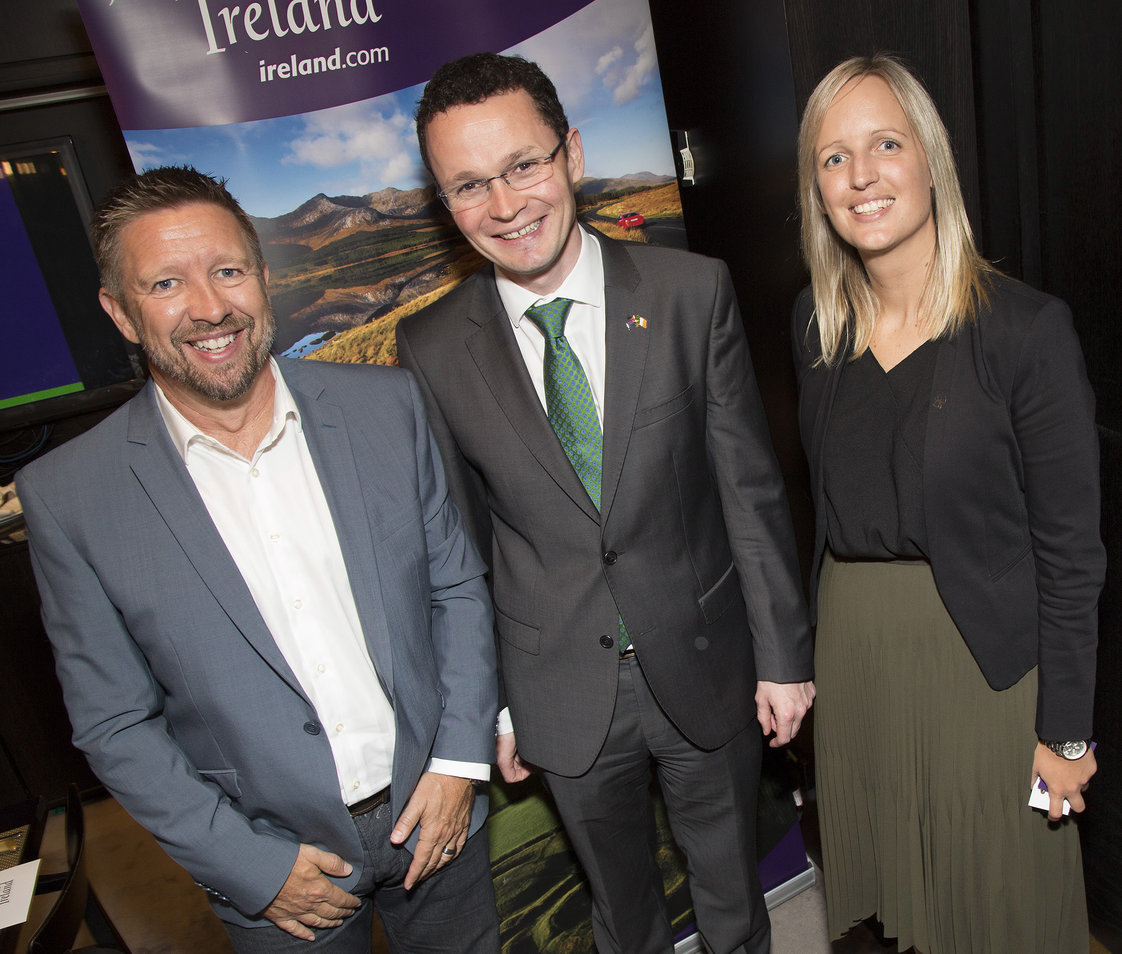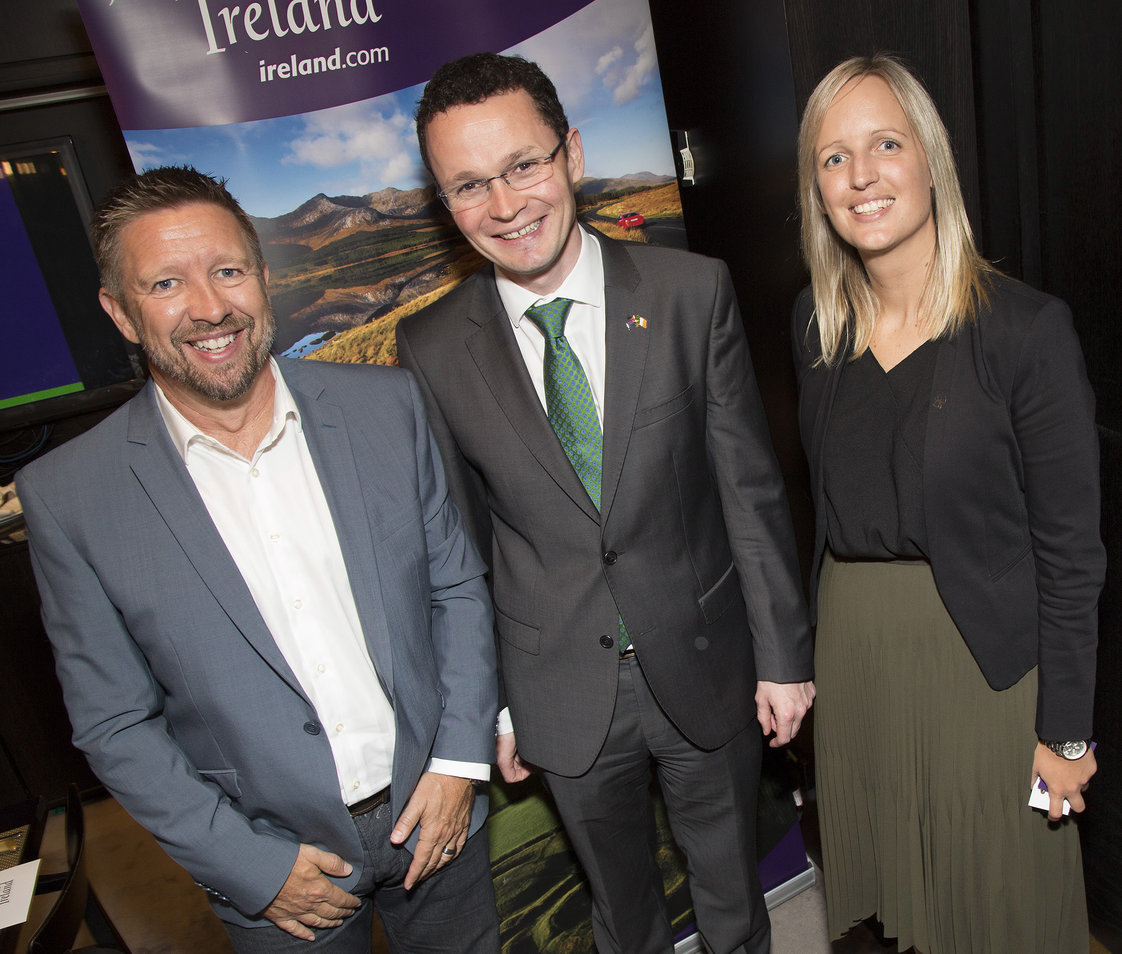 Minister Patrick O Donovan lends a hand to boost tourism from New Zealand as part of Promote Ireland
Minister Patrick O Donovan lends a hand to boost tourism from New Zealand as part of Promote Ireland. Pictured: David Caldwell, Managing Director of All Black Tours, Minister Patrick O'Donovan and Sofia Hansson, Tourism Ireland, at an event in Auckland for the travel trade. Photo: Frances Oliver
Tourism Minister Patrick O'Donovan is in New Zealand, as part of a Promote Ireland programme around St Patrick's Day. The minister's busy schedule included an event organised by Tourism Ireland, which was attended by leading New Zealand travel trade, airline representatives and travel journalists.
Tourism Ireland in New Zealand targets 'culturally curious' travellers, with promotional messages about Ireland's Ancient East, the Wild Atlantic Way and the Causeway Coastal Route. Rugby is also a key theme in 2017, as Tourism Ireland promotes Ireland's hosting of the Women's Rugby World Cup, our bid for the Rugby World Cup 2023 and the special buzz that will be generated around the Lions tour to New Zealand this summer.
On St Patrick's Day, Eden Park in Auckland – New Zealand's most famous rugby stadium – will join Tourism Ireland's Global Greening initiative for the first time ever, along with some 'old favourites' like the Sky Tower, also in Auckland, and the Michael Fowler Centre in Wellington. More than 200 landmark buildings and iconic sites around the world will go green as part of Tourism Ireland's Global Greening initiative later this week, to celebrate St Patrick's Day.
Sofia Hansson, Tourism Ireland's Manager Australia and New Zealand, said: "We are delighted that Minister O'Donovan is with us in New Zealand for the important St Patrick's period, to help us deliver the message about the many great reasons to visit the island of Ireland this year. People everywhere instantly identify St Patrick's Day with the island of Ireland and that heightened profile allows us to put the Ireland holiday experience in the spotlight this week. Our aim is to bring a smile to the faces of people everywhere and to convey the message that Ireland offers the warmest of welcomes and great fun, as well as wonderful scenery and heritage."
Most 'long-haul' travel is still booked through a travel agent in New Zealand. As a result, co-operative promotions with the influential travel trade is a key element of Tourism Ireland's activity in New Zealand; the organisation's 'Ireland Specialists' online training programme is targeting 300 travel agents around New Zealand in 2017. Tourism Ireland's publicity drive in New Zealand also continues throughout the year, generating positive coverage for the island of Ireland.
For more information on Tourism Ireland click here
To read more information on tourism in Ireland click here