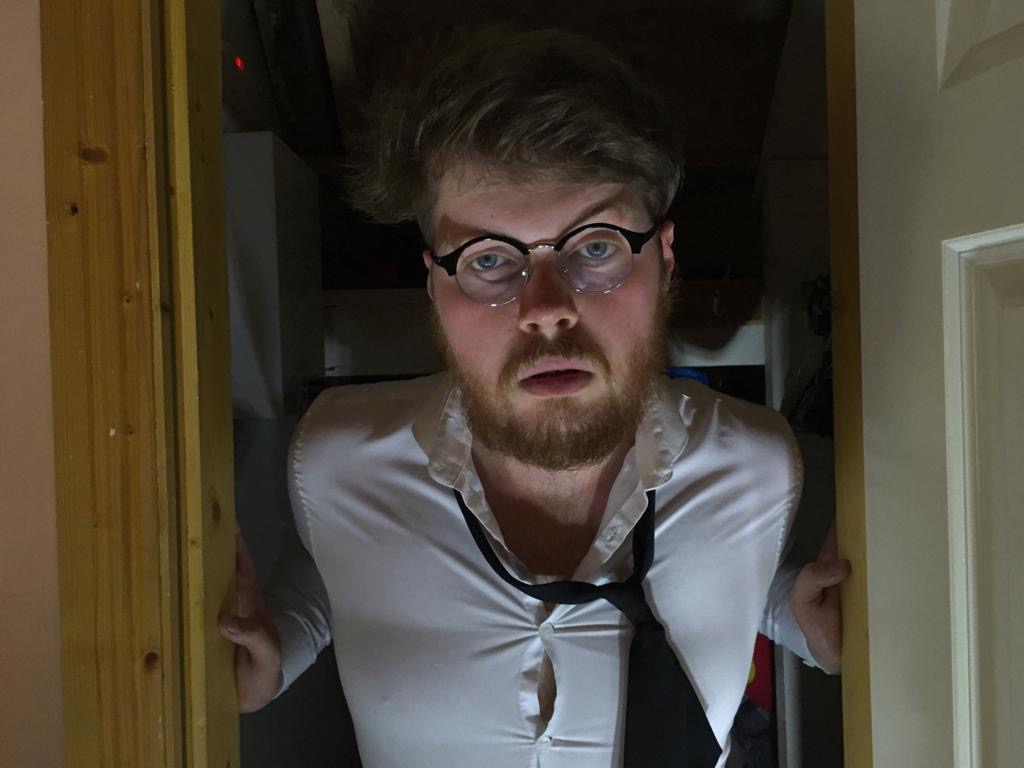 WATCH Limerick electronic artist Proper Micro NV shares video for 'So Much To Give & Live For'
Proper Micro NV in new music video for So Much To Give & Live
WATCH Limerick electronic artist Proper Micro NV shares video for 'So Much To Give & Live For'
Proper Micro NV is the alias of 25 year old Limerick singer, songwriter and electronic music producer Rory Hall.

Following the release of the single 'So Much To Give & Live For' – Proper Micro NV presents a seven minute long music video to accompany the track.
"When considering the visual aspect of this new collection of tracks, I definitely wanted to go a little bit more trippy and colourful – but importantly with a story ever flowing throughout. I almost wanted it to come across as a very short movie. The video is a bit of a journey from plainness and normality to idiosyncrasy and creativity. I filmed it mostly in a cupboard over a 5 week period and it was great fun to make!"
"I knew at the start of the production process for this album that the record as a whole was going to sound totally different to anything that I've ever created or released to date. It had to be. I think subconsciously, I wanted to create a really unique record that pushed the boundaries a little bit. Not so much formulated pop structured songs, but more going with the flow and letting the tracks be what they want to be, when they want to be it. Every song written was a complete blank canvas. I really did have no idea where each one was going to go.
I've made something that I'm really proud of which is important to me. It can get quite heavy and upbeat when it wants to. I wrote a lot of it whilst touring the last record at festivals etc – so I was in that frame of mind. I was more hands on and in depth this time around too in terms of mixing etc. I didn't know when to stop at points! Back and forth, back and forth.
But it's done now, and I will have more news soon on a release date etc. For now, here is the first single.
Proper Micro NV is the alias of Limerick electronic music producer, singer and songwriter Rory Hall.
Hall's releases have been hailed by Nialler9, CLASH Magazine, Dan Hegarty of RTÉ 2fm, The Irish Times, Hotpress, The Last Mixed Tape and Irish songstress Roisin Murphy amongst others.

Since the projects creation, Hall has performed at various venues and festivals throughout Ireland and the UK including Electric Picnic, Body&Soul, Latitude, Castlepalooza, Whelan's, Dolan's, Roisin Dubh, The Workmans, Hard Working Class Heroes & more

– with Proper showcasing his electronic, dance driven – theatrical and costume based show that had gained him attention.
Following on from the positively received debut LP 'Dormant Boy' released in 2018 which received praise from various media outlets and many end of year list placings, Hall will soon announce details of a brand new album (released by Strange Brew & distributed by Republic Of Music).
Fore more on
Proper Micro NV
go HERE
CLASH MAGAZINE – Proper Micro NV released one of last year's most intoxicating underground records, fusing introspective songwriting with questing electronics on 'Dormant Boy'.
NIALLER 9 – The record shows talent in spades from the alternative electronic artist. Often coupling pop song structures with electro inspired sound palettes and a splash of moody introspection lyrically, Dormant Boy is surprisingly fully formed for a debut release
THE LAST MIXED TAPE – Sitting on a strong bedrock of electronic beats, the pops and clicks that populate Dormant Boy's sonic backdrop perfectly wrap themselves around the floating vocals on tracks like 'Eyes' and 'Always'
ROISIN MURPHY (EX MOLOKO) – His voice is gorgeous
DAN HEGARTY (RTE 2FM) – It's inventive, captivating, & it has that little extra ingredient that helps it stand out from everything else
HOTPRESS – A gorgeous blast of electropop
DAVE HANRATTY (NO ENCORE) – Theatrical Noisewave
PAUSE MUSICALE FRANCE – Proper Micro NV is a raw talent to follow closely and love intensely

REMY – Regardless of whether you are a horrendous music snob, a happy go merry casual music listener, or that elusive Goldilocks in between, if you can't connect somewhere with this album, you may be dead inside.
STATE.IE – Rory Hall's Proper Micro NV creates electronica that's blisteringly sharp, beautifully layered, but also poignant and soulful. A rare combination from a relatively young contender
8 RADIO – Excellent

LIMERICK POST – 'Dormant Boy' is a lavish and joyous electronic production.
——————————————————————————————————————————
Awards/Honours:
Hot Press Awards 2019 – Nomination for Best Dance/Electronic
The Last Mixed Tape's readers album of the year – Number 7
Nialler9s Top 20 Albums of the Year – Number 15

Thin Air – 19 for 19
State.ie – Face of 2018
Hard Working Class Heroes 2017 – Alumni
Whelan's – One To Watch 2018 & 2019
Check out Proper Mirco NV's Instagram HERE
For more stories on Music click HERE