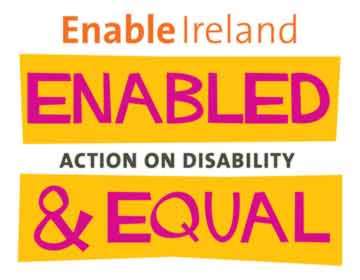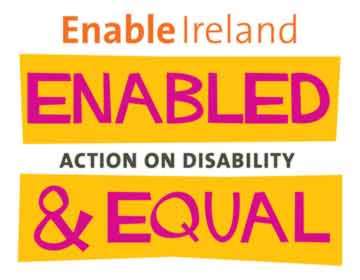 JP McManus aids Quantum Leap project by Enable Ireland for new Limerick day centre with grant of €525k
JP McManus aids Quantum Leap project by Enable Ireland for new Limerick day centre with grant of €525k. Pictured: Enable Ireland Logo.
Enable Ireland celebrated a proud day as the service opened the doors of its new state-of-the-art facility in Castleconnell to clients for the first time. The organisation began the project entitled Quantum Leap back in 2007, but then the recession happened.
Ann Enright, the fundraising manager for the disability service provider, said: "It has been a long, long road but thankfully we are still going forward. We have opened our day centre and there are 12 people in there now. Monday was just a really happy day."
It was made even more special by the visit of Enable Ireland ambassador and Paralympic gold medallist, Eoghan Clifford. The Bruff man was well placed to inspect the premises as he is a civil engineering lecturer.
"I was delighted to visit the facility in Castleconnell on what was the first day for everyone to see it. I know the huge amount of work from Enable Ireland, users of the facility, their families and volunteers all over Limerick, over many years that went into securing the funding for this, alongside some very generous donors. The facility will enable users to fulfil their potential in terms of living independently and contributing to local communities. There is still a lot of work to be done and I'd appeal to anyone doing the upcoming Great Limerick Run to name Enable Ireland as a beneficiary of their fundraising. This can be done via www.everydayhero.ie," said Eoghan, who posed for photos with thrilled service users.
The overall cost was €850,000 and it wouldn't have been possible without €525,000 from the JP McManus Fund. The balance was made up of a bequest of €50,000, Enable Ireland and the generosity of the public.
"The members of the Castleconnell community have been very good to us and we are looking forward to being part of that community," said Ann.
For example, a table quiz in Ahane GAA club organised by Tony and Bernadette Condon raised €3,700. And the Castleconnell CE scheme has offered its expertise.
The fundraising for Quantum Leap continues as financial support is needed for the three-bed respite centre and gardens. But Monday was a big stepping stone and also allows more clients to avail of services in Mungret.
To read more about Enable Ireland click here
To read more about JP McManus click here