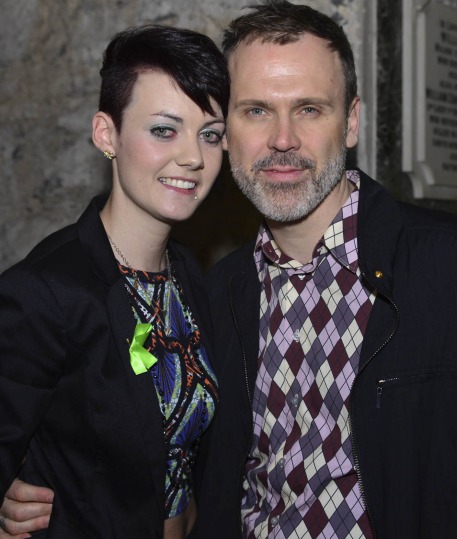 Rachy P Launches "Life's For Living ft. Limerick Gospel Choir" In Aid of Corbett Suicide Prevention Patrol
Rachy P Launches Her Single "Life's For Living ft. Limerick Gospel Choir" In Aid of Corbett Suicide Prevention Patrol
Limerick Singer, Songwriter, Rapper Rachy P launched her new single "Life's For Living" feat. Limerick Gospel Choir in aid of Corbett Suicide Prevention Patrol on Wednesday 14th May '14 at the Sin Bin Nite club, Limerick.
Rachel says: "I hope the song will be the anthem for Suicide Awareness & Prevention with all proceeds going to a local volunteer group whom I also volunteer with, "Corbett Suicide Prevention Patrol."
"I'm delighted by the response the song is receiving so far. Launching the song was a huge deal for me and to look into the crowd and see people crying touched me. Even more so to see men let go in that moment as the statistic shows men are more likely to take their own life. Although the song is uplifting it had the power to bring out emotion."
"I featured the Limerick Gospel Choir as I'm a member for the last 9 years and knew they would add a special element. I want it to evoke emotions, to get people who may be feeling low to think of thoughts of living as opposed to dying. There are metaphors in the song, it may be a person or a situation, everyone is different so you can interpretate it in your own way. I want this song to go nationwide to worldwide. If it can get into even one persons soul and give them hope then I know it's serving it's purpose."
"I became a volunteer with Corbett Suicide Prevention Patrol over a year ago and think the group are very deserving of the proceeds from the sale of "Life's For Living" as I see first hand It's a tough job. I wanted to use my talent to raise vital funds for the group and to more importantly raise awareness and prevention."
C.S.P.P (Corbett Suicide Prevention Patrol) is a Limerick-based suicide prevention group who patrol between the four bridges in the Limerick City area. The group's main focus is to keep our eyes on the river, and identify and provide support to those in distress and maybe contemplating suicide.
Rachel goes on to say: "When I saw the advert to join the group it was my chance to make a difference. I've struggled myself in the past and felt like I didn't want to be here, I didn't know the meaning of life and why I was here. Then when my uncle took his life in 2008 it was very hard, it still is sometimes. Although I couldn't save him, I know I can save others by being out on patrol."
"I am passionate about removing the stigma associated with mental health and feel something immediate needs to be put in place. Those contemplating suicide need somewhere to go."
"Singing, writing and performing is my passion, I wanted to use this medium to help others, everyone relates to music, it's universal. I hope to continue making music, I'm determined to make this my career."
"I recently performed at the Limerick Mental Health Green Ribbon Event at the Milk Market."
Upcoming events: Africa and Ireland concert at St.Mary's Cathedral, Thurs 22nd May, 8pm. Colour Run Event, Newport on Sun 25th May, 4.30pm.
The CD "Life's For Living" – Rachy P ft. Limerick Gospel Choir will be on sale at these events. Also available from Itunes very soon.
To find out more and to purchase a cd you can visit my website for contact details:
www.rachelprior.com
"Life's For Living" is on iTunes:
http://itunes.apple.com/album/id881186853
To read more stories about Corbett Suicide Prevention Patrol go HERE.
To read more stories about Rachy P go HERE.