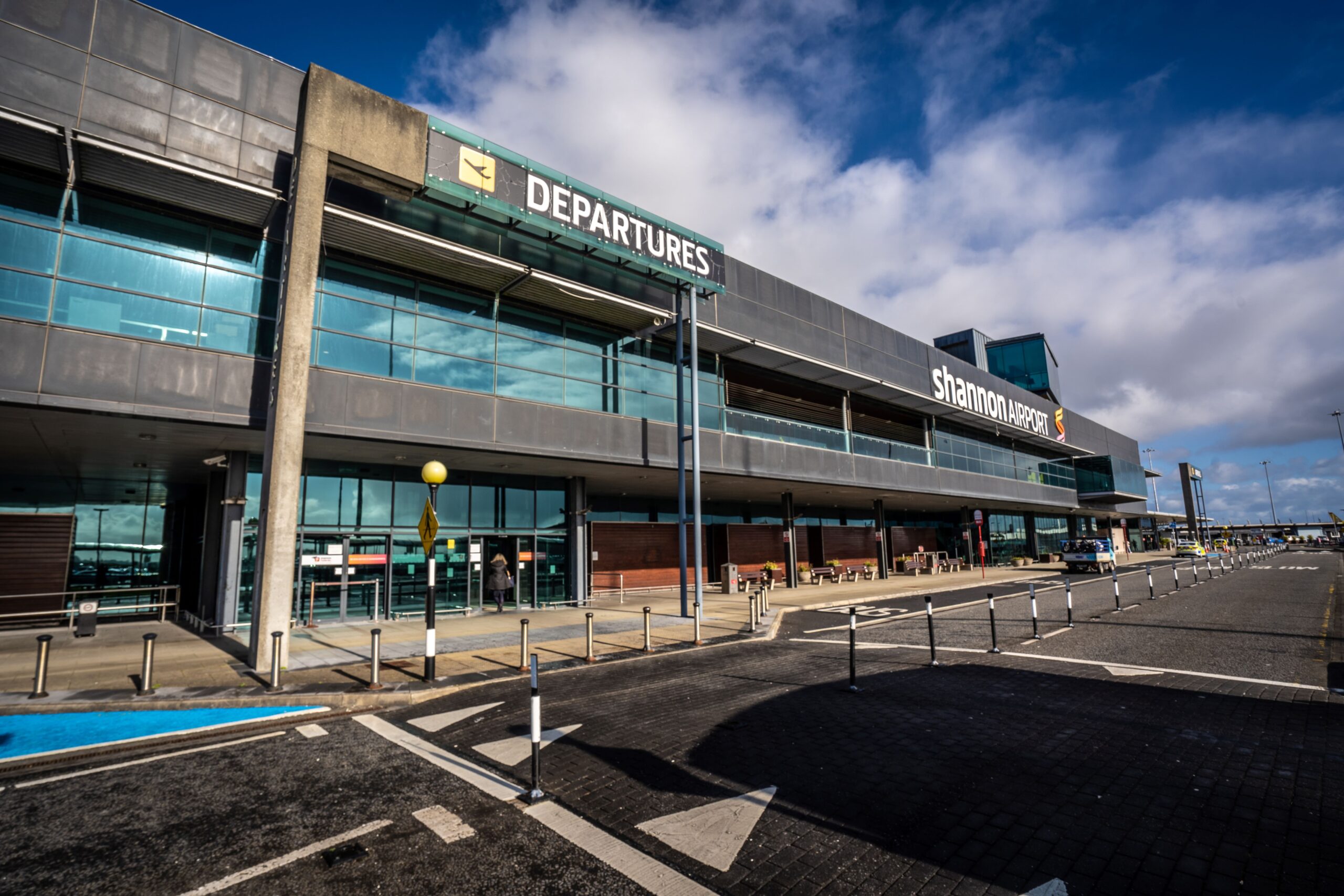 Shannon Airport is gearing up for a surge in passenger traffic this June Bank Holiday weekend
Shannon Airport June Bank Holiday gearing up for a surge in passenger traffic with more than 42,000 passengers expected
Shannon Airport gearing up for a surge in passenger traffic during the upcoming June Bank Holiday weekend
Shannon Airport is gearing up for a surge in passenger traffic during the upcoming June Bank Holiday weekend, when over 42,000 passengers are expected to travel through the airport.  
The airport has forecasted an impressive 18.5% increase in passenger numbers over the June Bank Holiday period compared to the same period last year, up 3 per cent on the same period in 2019.
The busy summer holiday weekend follows the launch of Shannon's new daily seasonal Chicago service with United Airlines, while Ryanair's seasonal service to the Greek island of Corfu returns Saturday, June 3 and the airlines Barcelona-Girona route takes off from Thursday, June 1.  
Mary Considine, CEO of The Shannon Airport Group said, "This weekend is a prime example of the surge in travel activity and signifies the vibrant recovery in the aviation industry. Our team is ready to welcome our passengers and visitors and the holiday feeling is evident right across the airport.  
"Our success to date, since the pandemic, is a testament to our staff and airline partners. We are committed to providing connectivity and supporting tourism in the region and beyond. The start of our new daily Chicago service with United this season opens new opportunities for business and tourism between Chicago's global hub airport and the West of Ireland. While the return of Ryanair's Corfu and Barcelona Girona services are providing more choice for our passengers." 
The airport has taken comprehensive measures to ensure a seamless and enjoyable travel experience for intending passengers. From the time saving hi-tech security screening system it installed, to the WHO recognised initiatives in place to assist older passengers, as well as the airport's sensory room, the airport is living up to its promise to make it easier for passengers. 
This year, Shannon Airport is set to be a bustling hub of travel, providing a gateway for thousands of passengers embarking on their journeys. This summer it will serve 33 destinations to 11 countries across the UK, USA, and Europe. 
Other holiday options from Shannon Airport this summer include Alicante, Barcelona, Birmingham, Budapest, Boston, Edinburgh, Faro, Fuerteventura, Kaunas, Krakow, Lanzarote, Liverpool, London, Malaga, Malta, Manchester, Marseille, New York, Newark, Palma, Paris, Tenerife, Warsaw, and Wroclaw.