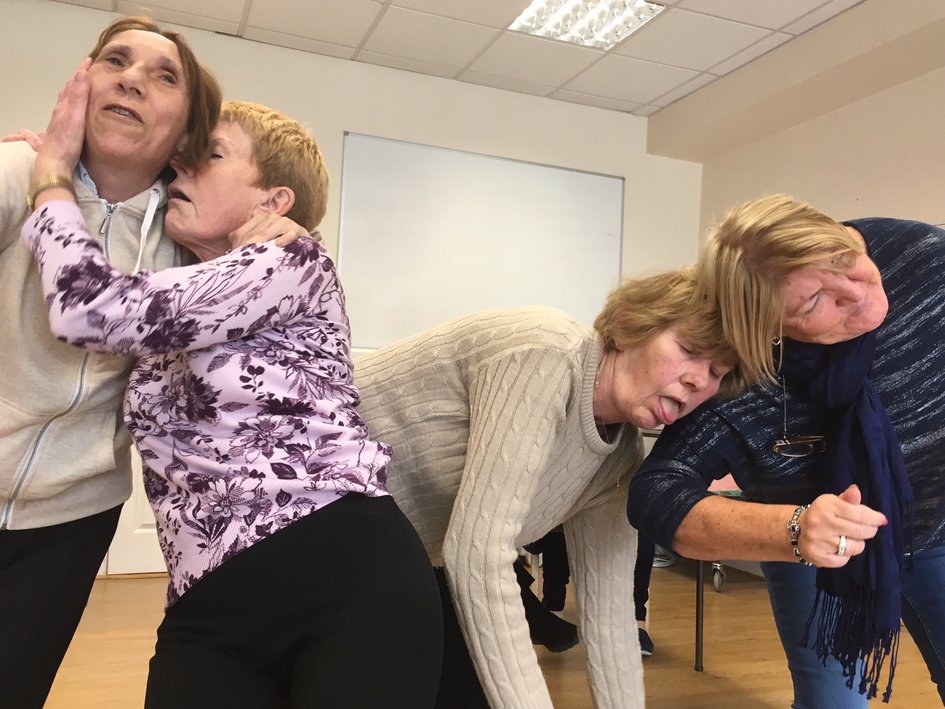 St. Saviours Drama Group stage their World Premier and 10th original production: Sharons Encounter
St. Saviours Drama Group's 10th original production Sharons Encounter Cast Photo
St. Saviours Drama Group stage their World Premier and 10th original production at the Belltable Arts Centre on the 4th and 5th of May 2017!
It has been a busy six years for St. Saviours Community Drama Group! They are in rehearsals for their new play and 10th production: Sharons Encounter which will be performed at the Belltable on 4th and 5th of May this year. This hilarious and fast-paced comedy drama is set in the kitchen of a well-known TV character among others. The story follows Sharon as she prepares for her wedding day and like any other bride, Sharon wants to fit into her wedding dress comfortably and decides to attend a weight loss class with her bridesmaids for support. But as the story unfolds Sharon finds that it's not the wedding dress she needs to worry about! "This play is side-splittingly funny, we are in hysterics in rehearsals. It is a bold and brave move for St. Saviours, writing a brand new storyline, again! The challenge never seems to faze the group and this year is no exception. St. Saviours are bigger and braver than ever!" Director, Karen Fitzgibbon.
Since their formation in September 2011, St. Saviours Community Drama Group has gone from strength to strength, writing and producing all their own scripts and selling out shows in the Belltable. Sharons Encounter is their tenth production. Tickets are selling fast at the Lime Tree Theatre and the Belltable box office on 061/774774. At €6.00 a ticket, this comedy is a bargain!
St. Saviours Drama Group is supported by the Limerick and Clare Education and Training Board (LCETB).
To read more about St. Saviours Community Drama Group click here
To read more about events in Limerick click here