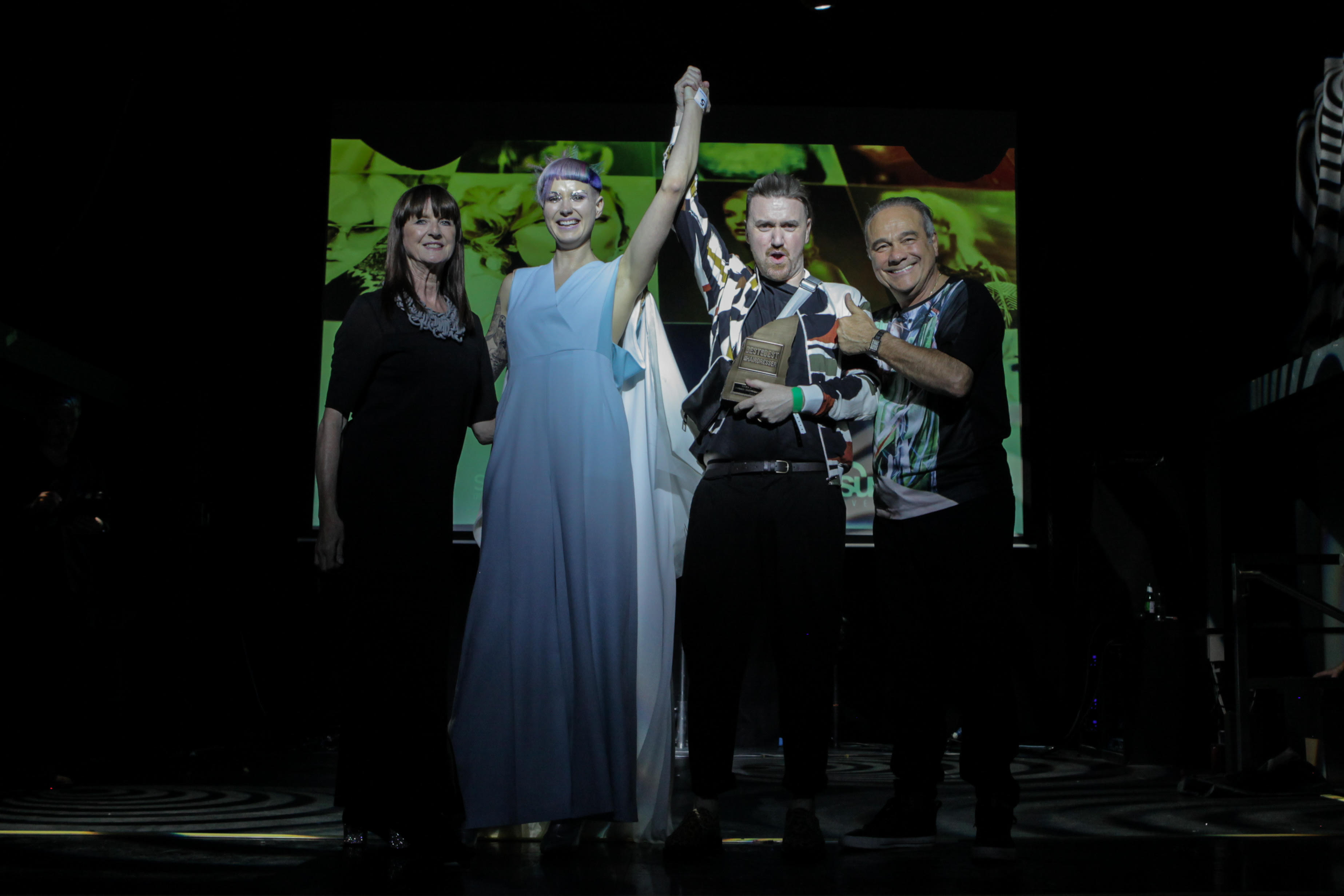 Shaun Moriarty wins 'Irish Hairdresser of the Year 2019' at Best of the Best Awards AND WINS the Irish Visionary Awards
Shaun Moriarty – Winner of the 'Alfaparf Milano Fantastic Hair Stylist of the Year 2017'
Selected for the 'Final stages of the Irish Fantastic Salon Of The Year Awards 2017'
Shaun Moriarty wins 'Irish Hairdresser of the Year 2019' at Best of the Best Awards AND WINS the Irish Visionary Awards
The Greene Room, Kilaloe/Nenagh is celebrating the win on Sunday last of Shaun Moriarty being awarded the title of Irish Hairdresser of the Year 2019 at the Best of the Best Awards at Jam Park, Swords, Co. Dublin.
Moriarty is also the winner of the Alternative Hair Irish Visionary Award 2019, selected from a group of 11 other competitors. He will now represent Ireland at the International Visionary Awards during the Alternative Hair Show in London in October 2019.
Speaking immediately after the event, Moriarty stated 'I am absolutely blown away and I don't quite believe what has happened. We were delighted to have had 9 entries shortlisted from our team at the Best of the Best Awards and now this! Unbelievable and a dream come true.'
Moriarty's business partner, Orla Gillen went on to say 'To have this recognition from our peers in the industry is a real boost of confidence in us as we welcome our established and new clients in both Killaloe & Nenagh'
In a further boost to the newly established Nenagh Team, Ann Duggan, a Senior Stylist with the Greene Room won the Men's Stylist of the Year Award 2019 with her collection of 3 Men's Hair Images. In total, The Greene Room brought home 3 Awards to their Salons in Killaloe & Nenagh.
The Greene Room was established in 2008 in Killaloe, Co. Clare as a Hair Salon and has grown to now operate in Nenagh, Co. Tipperary with its second Hair & Makeup Salon in 2019. It operates Tuesday to Saturday and welcomes new and established Hair & Makeup clients into both salons.
Alternative Hair is a wonderful event continually celebrating and demonstrating the artistry of global hairdressing and is generously supported by the incredible artistic teams, industry sponsors, and global trade press. Since its inception, Alternative Hair has raised over £12 Million through Tony and Maggie's charity: Fighting Leukaemia, helping support valuable research projects and the scientists working to find a cure for blood cancers; the doctors and nurses treating patients in hospitals in the UK and abroad; and the provision of support programmes for families of children suffering from Leukaemia.
The Best of the Best Awards are hosted by Irish Hairdresser Magazine and have become a prolific platform for stylists and colourists to showcase their talent and compete against heavyweight industry peers. In their 20th year, these awards encompass all that is the best in Irish hairdressing.
For more information see www.greenroom.ie
For more stories about hairdressing, click here.