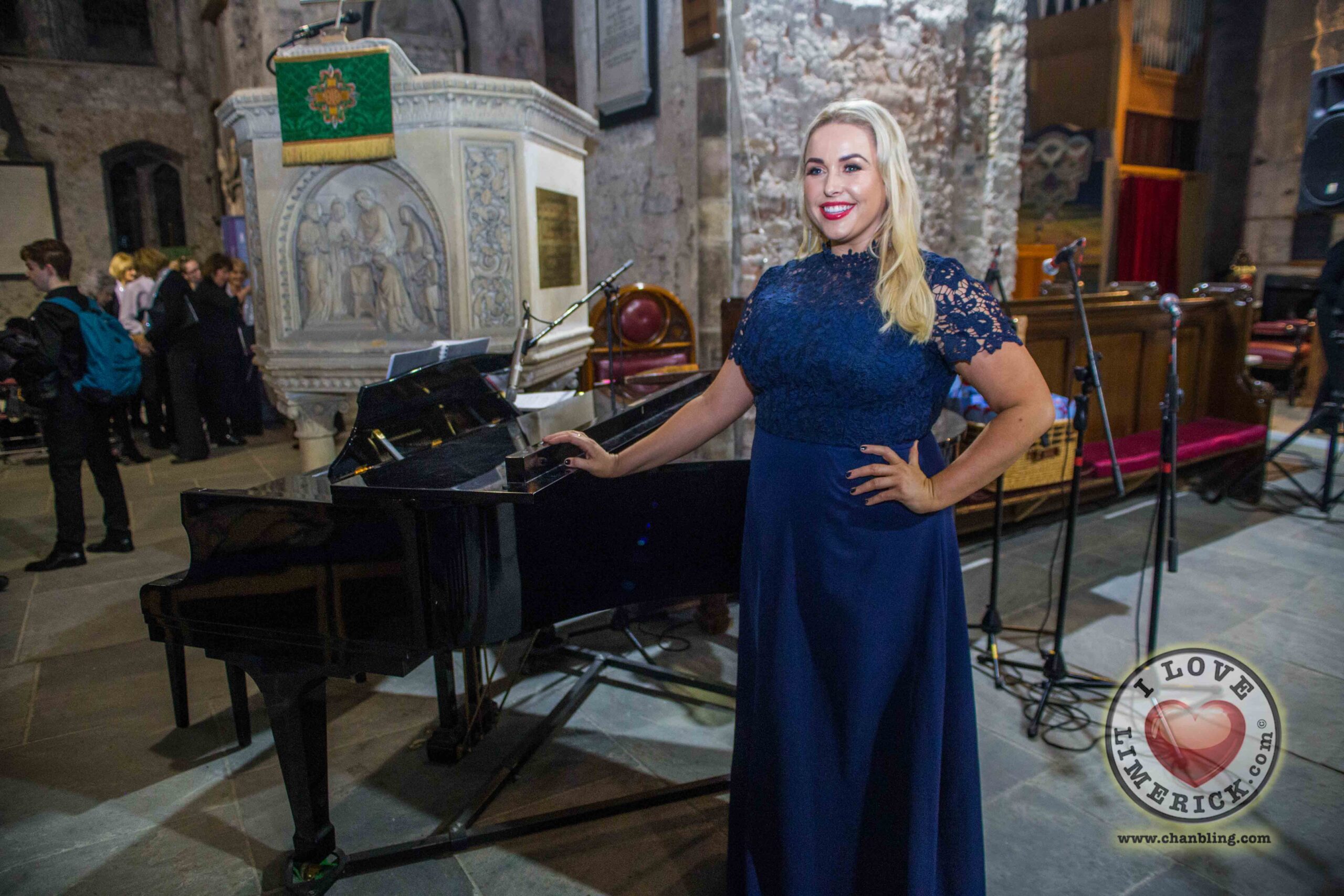 Sinead O Brien Christmas Concert 2021 in aid of Limerick Suicide Watch, Sunday, November 28
Sinead O Brien christmas concert 2021, will be performed live on Sinead O'Brien's Instagram account where she will be joined by some of her musical friends to raise funds for Limerick Suicide Watch. Picture: ilovelimerick
Sinead O Brien Christmas Concert 2021 in aid of Limerick Suicide Watch, Sunday, November 28
By I Love Limerick Correspondent Ann Mc Donald
Sinead O'Brien of Sineads Curvy Style is delighted to announce that she will be performing A Christmas Concert 2021 live on her Instagram in aid of Limerick Suicide Watch.
"Limerick Suicide Watch is a charity close to my heart, and one that I am a very proud ambassador for. They are in need of our help, especially at this time of the year," Sinead said.
The Sinead O Brien christmas concert will be taking place from 8pm live from the Limerick Strand Hotel on Sunday, November 28.
"We decided to do an online charity concert online through my Instagram page as a way of giving back and to enjoy some Christmas positivity and get donations for Limerick Suicide Watch," Sinead explained.
For the Sinead O Brien christmas concert, she will be joined by tenor Derek Moloney as well as special guests such as the Shannon Gospel Choir, harpist Sinead Ryan and violinist Ciarán Collins.
"As you know, I have had to postpone all my events this side of Christmas, not just my Sineads Curvy Style events, but also my eagerly awaited Christmas show, which was a big blow to lots of my followers, friends, and family," Sinead said.
"Unfortunately, the charities I had involved are now going to lose out on much-needed fundraising, so I called up my talented friends and we are so delighted to say that we will be bringing a taste of our show right to your sitting room, featuring all of your favourite Christmas classics."
These classics include 'Oh Holy Night,' 'Have Yourself a Merry Little Christmas' and 'The Holy City,' and more.
As well as a charity concert, from 12pm to 4pm on Sunday, a toy drop for Novas and clothes charity rail sale will take place at the Strand Hotel.
Sinead urges those who can to come and donate toys, saying "At this time of year, children in need and children that are less fortunate are really relying on toy drops, and they need them now more than ever."
She will be joined at the Strand by Lorraine O'Connell from First Dates Ireland who will be there to help style clothes.
The clothes available are previously owned by Sinead with some clothes that she has been gifted and will come in sizes 16 to 20. Money raised from the clothes will go towards the Limerick Suicide Watch.
"It's a great chance for curvy girls to get something nice for Christmas," Sinead said.
People can donate to the link below and be in for a chance at winning some amazing spot prizes that were kindly donated by businesses. Some of the prizes include a Vanity-X lighting system, vouchers for restaurants in Limerick, floral arrangements by Willow Florals in Shanagolden, and many, many more!
Winners of the prizes will be called out at the end of the stream, so make sure to tune in!
As the concert is free, Sinead asks that those interested please donate in aid of Limerick Suicide Watch.
She would also like to thank the Limerick Strand Hotel for allowing her to continue with the fundraiser.
"Remember, this will be a LIVE performance, so the crack will be had, and the pressure will be on!" she said.
To DONATE go HERE
For more stories about Sinead go HERE