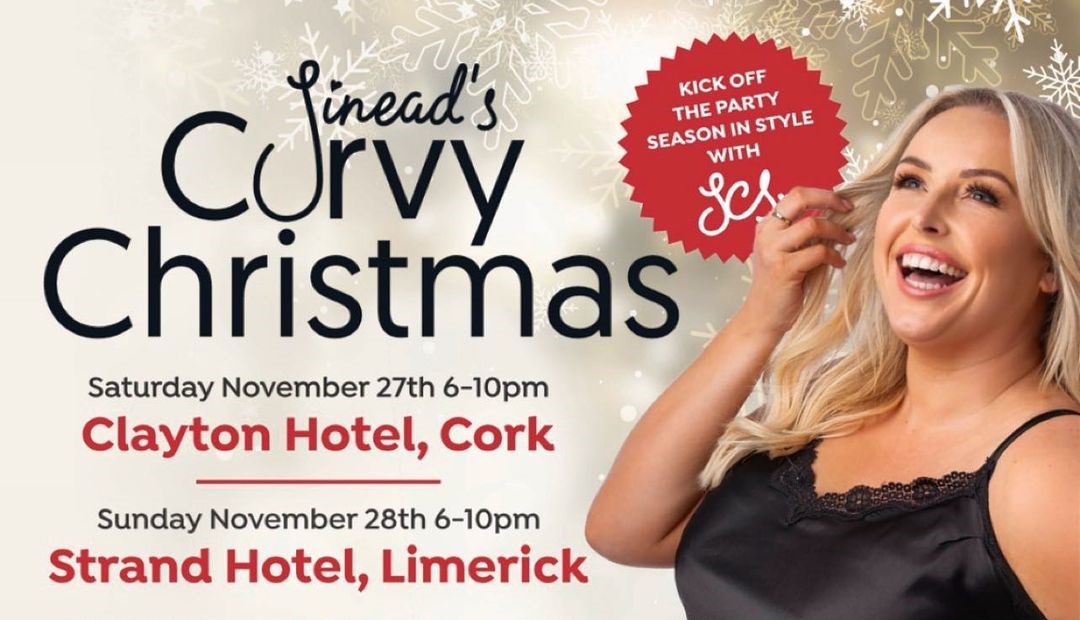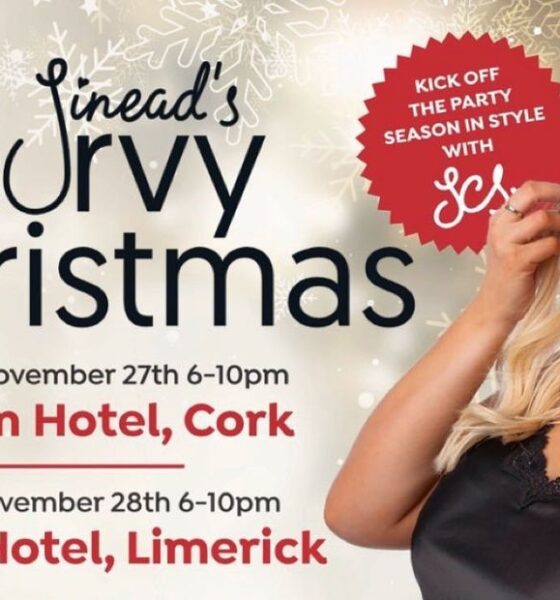 Sineads Curvy Christmas 2021 takes place on Sunday, November 28 and you won't want to miss it
Sineads Curvy Christmas 2021 will be coming to Limerick on Sunday, November 28, and tickets go on sale on Wednesday, October 20
Sineads Curvy Christmas 2021 takes place on Sunday, November 28 and you won't want to miss it
By I Love Limerick Correspondent Ann Mc Donald
Sinead O'Brien of Sinead's Curvy Style and Vacious by Sinead is delighted to announce that Sineads Curvy Christmas 2021 will be coming to the Strand Hotel in Limerick on Sunday, November 28.
Tickets for the Limerick event, which cost €85 excluding booking fees, will go on sale on Wednesday, October 20 at 7pm on Eventbrite HERE
Sinead will also be in Cork at the Clayton Hotel on Saturday, November 27.
"It's going to be one hell of a weekend, and what better way to kick off the party season than a Christmas show filled with all things fashion, beauty, special guests, our famous goodie bags which include your bonus Belle Femme gift, who will also be back with our popular bra fitting service, scrumptious food, festive mulled wine, pop-up stands to shop until you drop, and so much more," Sinead said.
There will also be prizes for best dressed, so make sure to bring out your Sunday best!
"I have always been excited for my shows, but this weekend will be extra special seen as we have waited so long to get here…this show will be jam-packed you don't want to miss it!!! I can't wait to share this night with all of you," Sinead said.
People who had tickets from the previously cancelled Galway and Cork shows will receive an email from eventmaster with information they need on securing tickets.
Both events will run from 6-10pm, and will feature live demos in beauty, fashion, shapewear, lingerie, tips, and more. Shop pop-up stands will be open from 6pm and will be perfect for picking up Christmas presents.
There will be a mulled wine reception and hot Christmas canapés will be served throughout the event.
Sinead has also recently launched her own brand called Vacious by Sinead.
So far, she has only revealed her 'all-rounder' bodysuit, which is available in nude or black, but we're excited to see what she releases next!
Tickets will be available on Wednesday, October 20 HERE
For more stories about Sinead go HERE