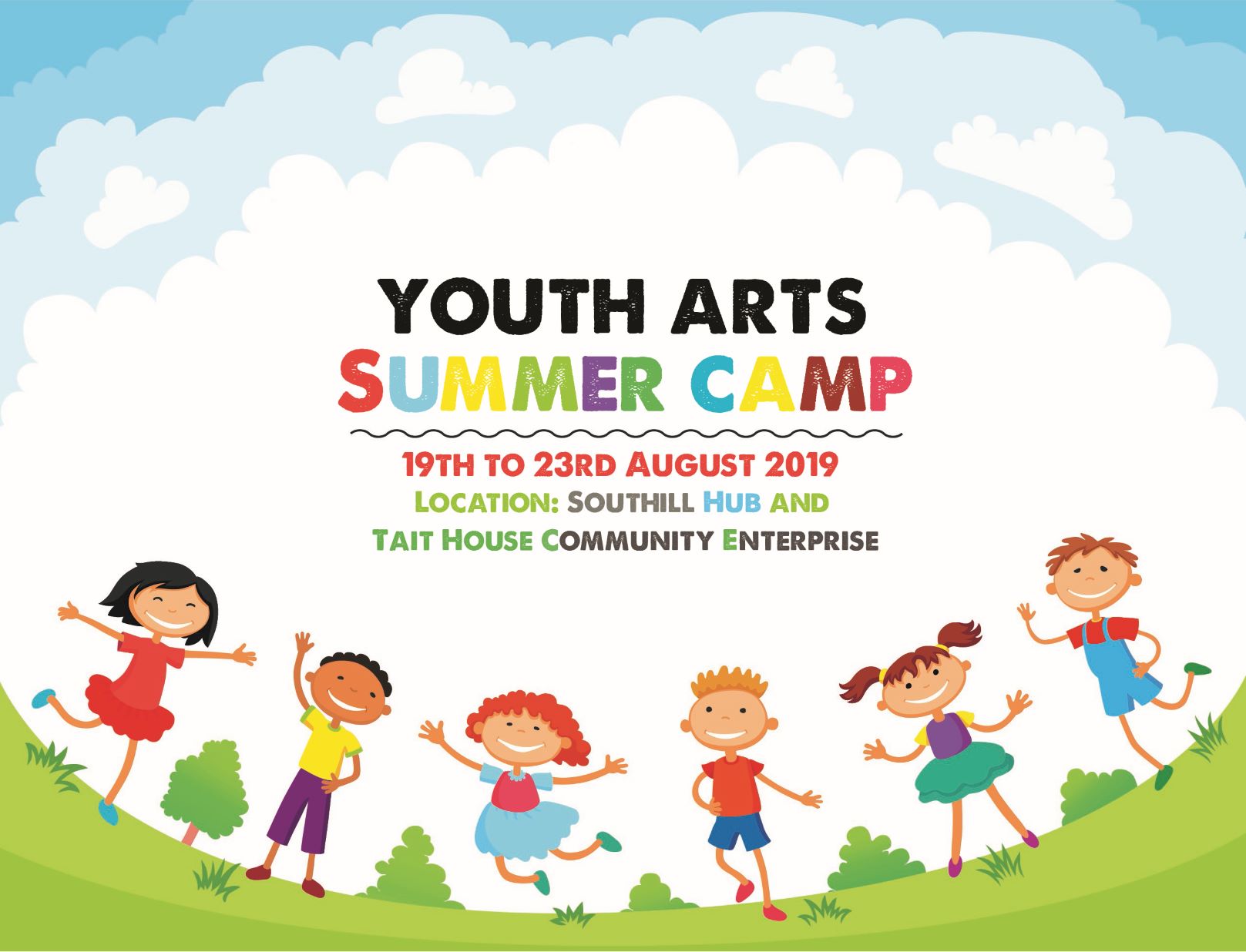 Dance, Drama and Architecture to take centre stage as new Southill Youth Arts Summer Camp is launched
Southill Youth Arts Summer Camp
Dance, Drama, and Architecture to take centre stage as new Southill Youth Arts Summer Camp is launched
Details have been announced of a new Southill Youth Arts Summer camp that will take place in Southill from 19th to 23rd August.
This exciting new initiative, which is aimed at 8-12 year-olds, will focus on three arts disciplines – drama, dance/movement and architecture – and is being delivered by The Gaff in association with Southill Hub and Tait House Community Enterprise.
Participants will learn a wide range of new skills working with three experienced facilitators each with a recognised track record in their discipline.
Manuel Hartlep is part of The Gaff team and was instrumental in developing the Youth Arts Summer Camp. Announcing the new camp she said: "The Gaff is committed to being both a community resource and a facilitator for connecting arts, community groups, and the wider public. We are delighted to be partnering with both Southill Hub and Tait House as we introduce our very first Youth Arts Summer Camp.
"We have secured some of top-class arts practitioners to facilitate this 5-day camp. Not only will the camp be a fun, friendly and interactive experience for participants, it will also open minds to a wide array of arts disciplines. We look forward to welcoming all who will take part".
The architectural and dance aspects of the camp will be hosted at Southill Hub, with the Drama and showcase exhibition held at Tait House.
The dance and movement element of the camp will involve a series of sessions which will investigate new ways of promoting mental and physical wellbeing by incorporating movement into our everyday lives.
Led by the internationally respected dance artist Tobi Omoteso, these fun, engaging and energetic classes will focus on styles such as street dance, hip-hop, and contemporary dance.
Tobi has worked extensively in local, national and international dance contexts including Dublin Dance Festival, Electric Picnic, Waterford's Imagine, and Spraoi Festivals, Make a Move Festival Limerick, Limerick Fringe Festival, and many TV appearances on SKY, RTE and other networks.
Tobi has also danced professionally in New York and brings all of his extensive experience into his youth practice offering young participants an exciting introduction into movement and dance.
An innovative addition to Youth Arts Camp will see participants given a fascinating introduction to the basic aspects of architecture and building design through play. This fun-filled workshop will be led by Manuela Hartlep, a German architect who has been based in Ireland for over a decade.
Participants will use simple materials to create shapes and structures that can support small weights. With the motto "Look-Plan-Build", children will be able to design and build an independent shelter structure. These workshops will encourage spatial awareness, architectural thinking, creativity, and group work to achieve a collective outcome.
Drama at Tait House will offer participants an opportunity to delve into the history of the magnificent Tait House and the life of entrepreneur and politician Peter Tait.
The drama aspect of the camp, which will run over two days at Tait House Community Enterprise in Southill, will focus on introspective workshops and on movement, mindfulness and playback theatre. These confidence-building drama workshops will develop vocal delivery, stage presence, movement, theatre production, publicity, costume making, and prop sourcing.
The Youth Arts Camp drama module will be delivered by Aisling Ryan. Aisling has a strong track record working on both youth and community theatre projects. She is a recent graduate of Mary Immaculate College's Applied Theatre Studies who also studied on the renowned Stella Adler program in New York.
Families and friends of all participants can witness the fruits of their work by attending an open workshop at the end of the week as well as viewing an exhibition of the models and shelters created during the architectural module.
The first 3 days of the camp will be held at the Southill Hub with the final two-day sessions and the final showcase held at Tait House Community Enterprise. The Youth Arts Camp will run from August 19 – 23rd. Each day will run from 10.30 am – 2.30pm.
The cost per participant is €15. Please note that places are limited and early booking is advised. Bookings are now being taken and places can be secured by calling Tess on 061 415 340.
For more stories on Tait House Community Enterprise, click
here
.