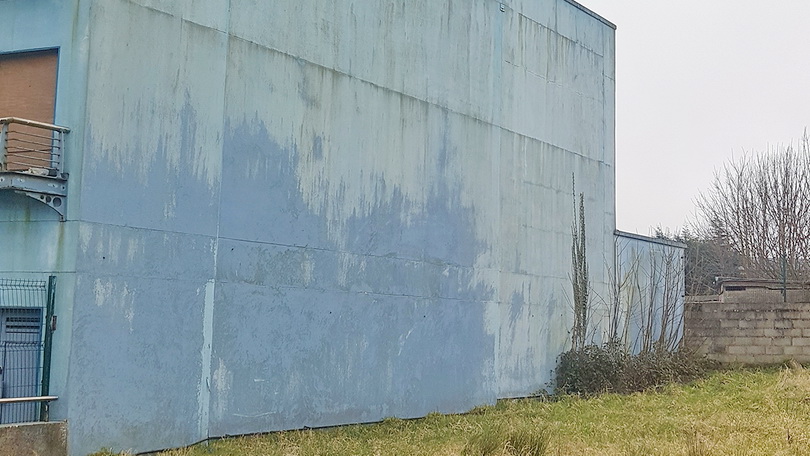 Make A Move to develop Speakers Corner Mural for Limerick City and County Council's latest Urban Art project
Make A Move to develop Speakers Corner Mural for Limerick City and County Council's latest Urban Art project
by ilovelimerick correspondent Chloe O'Keeffe
Following a public call-out, Limerick City and County Council was delighted to receive almost 150 public suggestions for their Speakers Corner Mural.
To assist with the process of selection, the council will work with Make a Move to produce the mural theme and design. Make a Move aims to put young Limerick artists across a variety of disciplines to the forefront as well as celebrating the wide range of diverse cultures and ethnic backgrounds from the city and beyond.
In conjunction with Limerick City and County Council, they will consult with local communities to develop the final design, and Make a Move have invited four artists to submit their vision of the selected theme before a final artist is appointed to create the Speakers Corner Mural.
Community consultation will commence in the next few weeks and local residents and community groups will be invited to these events through social media and leaflet drops. It is anticipated that the mural will be in place by late August 2018, weather permitting.
The final design will be revealed at an exhibition of all visual submissions, and this will take place in the Lord Edward Street Community building in early August 2018.
Similar to the very well received Goddess Sionna mural on Bridge Street, the local authority strongly believes that the mural should have a connection to its location and history.
Maria Donoghue, Senior Executive Architect with Limerick City and County Council said, "The mural will be located in the midst of new communities moving into the city centre at Lord Edward Street, Park View Row and now Speaker's Corner itself. The refurbishment of this vacant building by Mid-West Simon presented Limerick City and County Council with a blank canvas to create a new artwork, and following a huge public response, we have engaged Make a Move to manage this process for us. I am happy that we will do justice to the unprecedented public interest shown in this project given Make a Move's experience in the area of public art and community engagement."
"In addition, we were delighted to receive such a huge number of suggestions, images and even hand-drawn submissions, reaching well into the hundreds. This is a clear indication of Limerick's appetite for visual art and creativity. To acknowledge the range of submitted pieces so generously created, we will present an exhibition of the visual proposals in August 2018."
Shane Curtin from Make A Move said, "Since its inception in 2012, the annual Make a Move festival has fostered an ongoing dialogue with regards to street art and Limerick. This has taken the form of organised talks, interactive workshops and providing platforms/ events to showcase work of leading street artists both from the local area and beyond. We are looking forward in 2018 to collaborating on managing this project with Limerick City and County Council and are very excited to see the interest already generated by the announcement."
Paul Tarpey from Make A Move added, "Each day we define our sense of place by negotiating a mix of official and unofficial symbols as art and how it is encountered in the every day is an essential part of a city's wellbeing. Currently, Limerick is hosting this mix for a vibrant dialogue on place by placing new temporary works on buildings alongside traditional commemorative pieces."
"Our commitment to this dialogue defines who we are and what we are about. We do this by embracing the advantages of celebrating place through a variety of art-making to focus on the rich narratives of the city."
For more info on Make a Move Limerick go here.
For more stories on Make a Move go here.