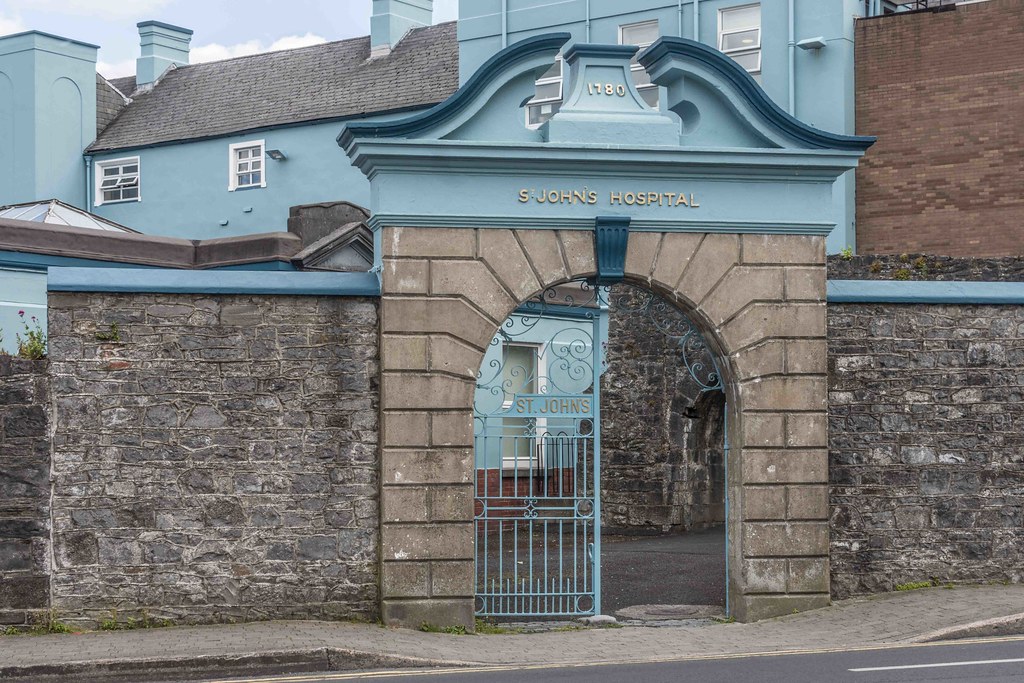 St Johns Hospital Injury Unit providing efficient treatment for thousands of patients during pandemic
St Johns Hospital Injury Unit has one of the most consistently in-demand Injury Units in the Mid-West
St Johns Hospital Injury Unit providing efficient treatment for thousands of patients during pandemic
Treatment of minor injuries need not be a major hassle for the people of Limerick and the Mid-West, even during the COVID-19 pandemic, with Injury Units across UL Hospitals Group, including St John's Hospital, open seven days a week for expert treatment of sprains, breaks and minor burns.
The Group's three Injury Units—at St John's Hospital, Ennis Hospital, and Nenagh Hospital—deliver efficient, expert treatment to thousands of patients with minor injuries every year.
During the pandemic, the Units have also been of crucial assistance in relieving pressure on the Emergency Department at University Hospital Limerick, which is required for treatment of COVID-19 cases and the most seriously ill non-COVID patients.
St John's Hospital has one of the most consistently in-demand Injury Units in the Mid-West. During 2020 alone, including nine months of the pandemic, attendances at the unit increased on the previous year by 1.6% to 11,708 patients.
Patients attending the St Johns Hospital Injury Unit benefit from the expertise and care of a consultant-led team of doctors, Registered Advanced Nurse Practitioners (RANPs), nurses, and other healthcare professionals who are highly experienced in the treatment of injuries that may not be threatening to life and limb, but which nonetheless require medical attention and treatment. Patients can be referred by a GP or go directly to the unit. Walk-in attendance at Injury Units costs €75, but there is no charge for patients with full medical cards or those who have a valid medical/GP referral letter.
Suzanne Lynch, a RANP in St Johns Hospital Injury Unit, explains that for anyone aged five years and over who suffers a minor injury, such as broken bones, dislocations, sprains and minor burns, the first port of call should be the injury unit, instead of attending the Emergency Department at UHL.
The Injury Unit in St John's Hospital is open from 8 am-7 pm, seven days a week, and Suzanne is one of a team of RANPs in the unit who can see, treat, diagnose and discharge patients on a daily basis, and also periodically review those patients who require ongoing attention.
An injury doesn't always need a trip to the Emergency Department.
Our Injury Units perform x-rays, apply plaster casts & treat wounds in children (5+) & adults.
It's a walk-in service.

Open every day
St John's Injury Unit Limerick | 8am-7pm
Ennis & Nenagh #InjuryUnit | 8am-8pm pic.twitter.com/DDKa0RP2k3

— UL Hospitals (@ULHospitals) January 30, 2021
RANPs are an important element of the overall service at the injury units. Suzanne and her RANP colleagues can perform a full episode of care on patients, from admission to discharge, as well as follow-up and ongoing review. There is also a referral pathway in place where more complex problems can be referred onwards, either to the unit's consultant lead, Dr. Gareth Quin, or the relevant specialised area.
"For anyone who sustains a minor injury that needs medical treatment, the most important thing to remember is: don't delay and don't be afraid to attend out of fear of COVID-19. The Injury Units here in St John's Hospital, and our sister units in Ennis and Nenagh, are safe places. We have robust infection prevention and control standards to keep all patients and staff safe. Delaying treatment for injuries can cause complexities and difficulties, and if anyone is unsure if they can be treated in the Injury Unit, they can check with their GP or ring us for advice," Suzanne explained.
She added: "Our only requirements for people attending are to wear a mask, use the alcohol gel supplied to sterilise their hands, and to social-distance in the waiting areas. Only those who need treatment should attend the Injury Unit: relatives or friends should remain in their cars or at home. Patients who require specific assistance and parents of children will be accommodated."
Suzanne added: "It is also crucial, especially during this surge period, and at all times, that people do not attend the unit if they have any respiratory symptoms, such as difficulty breathing, or any of the symptoms of COVID-19, including fever, runny nose, or cough. If they do, they should stay at home and contact their GP or out-of-hours doctor for advice."
During the pandemic, anyone attending ED with a minor injury will be re-directed to the nearest Injury Unit. While Suzanne and her colleagues at St John's Hospital ask the public to be mindful that waiting times may increase in line with numbers attending, Injury Units are the fastest and most efficient pathway for the treatment of minor injuries.
The Group's three Injury Units are among 11 of these facilities across the country, and the average turn-around time for seeing and treating patients is 1-2 hours. Approximately one in three of all emergency presentations across UL Hospitals Group take place within the three Injury Units, and there is capacity to treat more still. All Injury Units provide patients with the same degree of expertise and service as Emergency Departments. For patients who wish to avoid long waiting times, Injury Units are the best option. The only exceptions are patients with serious head, back, and neck injuries, abdominal (stomach) pain, medical illnesses or mental health problems, and children under the age of five years.
Emer Martin, Chief Executive Officer at St John's Hospital, praised the team in the Injury Unit, saying that the increase in patients attending the facility over the past year was a testament to the efficiency and high standards patients with minor injuries can expect at in the hospital.
"This is an extremely challenging time for healthcare in the Mid-West, and I urge anyone who is in need of treatment for a minor injury not to hesitate about presenting to the unit in St John's Hospitals or any of the three Injury Units in UL Hospitals Group. Our patients are often amazed by how efficiently and effectively they can be treated," Ms Martin said.
The Injury Unit at St John's Hospital is open seven days a week, 8 am-7 pm, and can be contacted on 061-462303. The unit at Nenagh (seven days, 8 am-8 pm) can be contacted on 067-42311, while the Ennis unit (seven days, 8 am-8 pm) can be contacted on 065-6863121.
For further information go HERE
For more stories on St Johns Hospital go HERE