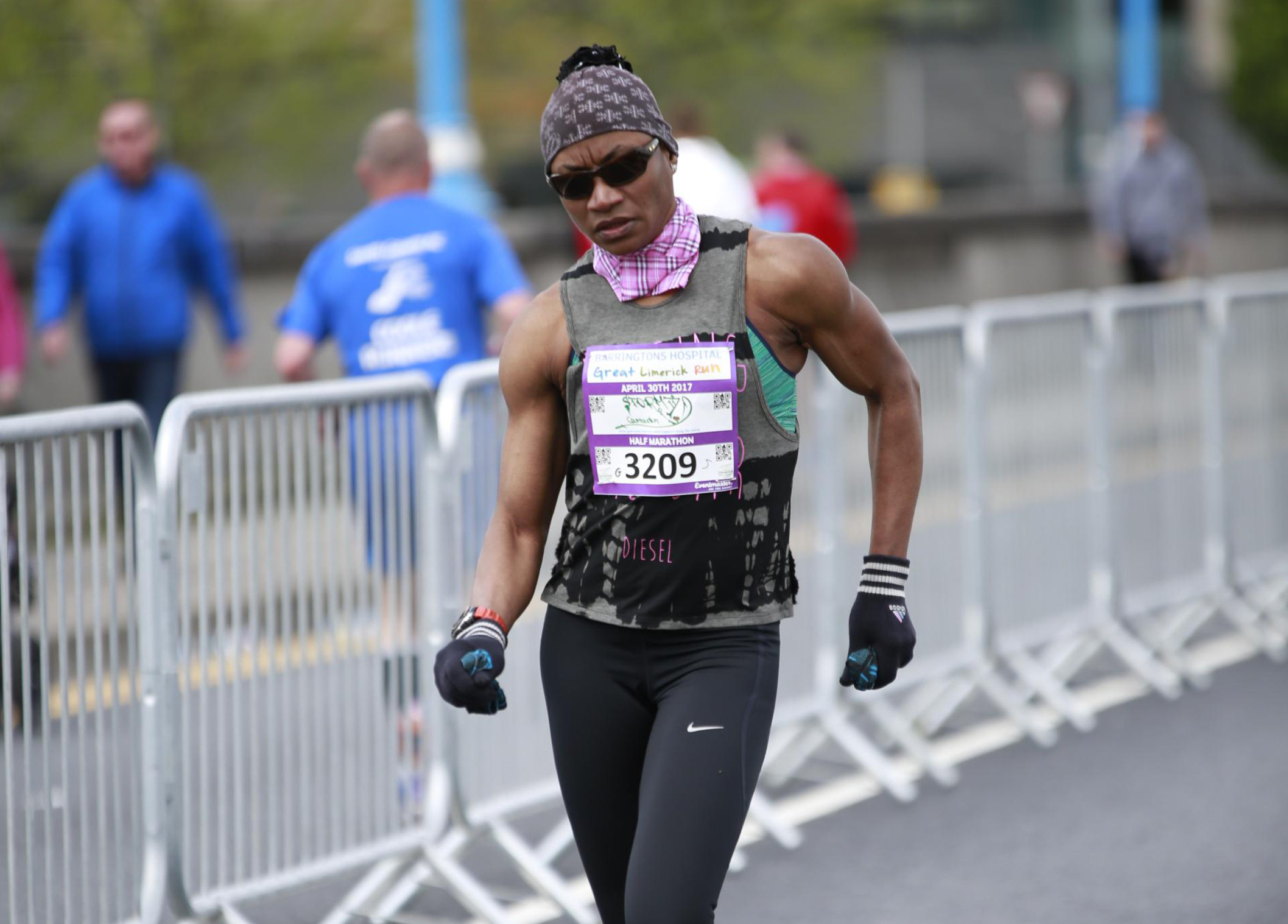 Limerick based mental health advocate StormDi Cameron talks participating in the Great Limerick Run
StormDi Cameron a Limerick-based mental health advocate spoke to ilovelimerick about the upcoming Bon Secours Hospital Great Limerick Run.
Limerick based mental health advocate StormDi Cameron talks participating in the Great Limerick Run
by ilovelimerick correspondent Chloe O'Keeffe
StormDi Cameron is a Limerick based marathon runner and mental health advocate who is also currently working on writing a book called 'Flawed' which is a non-fictional narration revolving around one fractured child, otherwise known as, the Black Swan. It depicts an epic journey of her, to adulthood, and beyond. Her accumulative web of scars, over the years, have come to ultimately fuel her into regaining control of her destiny and, by doing so, rises from the ashes of doom – thus, defying all of the odds against her. At long last, in arriving at the finishing line – like the caterpillar, into a butterfly – she too has been metamorphosed.
Transcribing her journey was indeed a cathartic experience for StormDi Cameron, who made her home in Limerick many years ago. StormDi Cameron, a former track star, and former personal trainer – has divested herself of all of her demons. After a traumatic childhood in Jamaica and years of struggling with bipolar disorder, mental health issues and suicide attempts, StormDi has turned her life around thanks to the help of Pieta House Limerick and her love of running.
Over two decades, later, the Black-Swan has emerged – after having had endured a profoundly grueling battle with her demons. Not one to do things by halves, she also seizes the opportunity to mark this momentous occasion by embarking on, yet another, grueling, half-marathon journey at this year's Bon Secours Hospital Great Limerick Run, celebrating the end of a reigning of over two decades of psychopathy.
I Love Limerick spoke to her about her involvement with Pieta House and how is she preparing for this year's Great Limerick Run.
Tell me a bit about yourself, and your background in running? When, and how you get involved with the sport?
I'm a former model/former personal trainer; I'm artistic (i.e. artist, my medium's oil, and I also enjoy sculpting; I also excel in fashion designing; I write both healthy sweet/savoury recipes; and I write poetry, and short stories. In fact, I won the CDVEC short story competition, back in 2003, Dublin – during my years as a psychology student, where I also had the splendid opportunity of meeting the late Maeve Binchy!
I got into athletics, seriously, aged 12 years. My then coach spotted me in performance, running for my school club, and the rest is history!
How did you get involved with Pieta House?
Pieta House came into the picture following my second suicide attempt, solely owing to my then insidious medications. In short, a dear, longstanding friend of mine, contacted Pieta House, on my behalf, without my knowledge – to my horror! However, I knew where his heart was (the poor wretch), and so didn't reprimand him for doing so. With PH's input, my medications were significantly reduced – and it was slow to the finishing line in terms of my recovery.
How often do you train? Particularly, coming up to the Great Limerick Run what does your training schedule include?
Pertaining to my training, I endeavour to race-walk at least twice per week, at the University of Limerick, in tandem with working out at home (i.e. kickboxing, circuit training pilates/yoga/skipping).
I also participated last year in the half marathon category. Grueling, especially for a race-walker. I'm also keeping in fit-shape for the betterment of my mental health.
How do you feel about the race, now that we are in the week of the event?
My spirit is quite HIGH, in approaching the day …, albeit it would've been nice if there were another race-walker with which to compete.
In your own words, how do you feel running, as a sport has evolved, and why? Why do you think events such as the Great Limerick Run is so popular?
Running as a sport has indeed come quite a long way. Now, there is a myriad of incentives today, in juxtaposition to my early years. But unfortunately, for health reasons, I can no longer enjoy running.
The Bon Secours Hospital Great Limerick Run is so popular, as people's mentality, pertaining to their temple (body), have significantly improved, and will continue to do so, by the looks of it.
The Bon Secours Hospital Great Limerick Run takes place this weekend May Bank Holiday weekend. The Great Limerick Run 2018 is the best excuse to start getting a bit more active. A massive 49.6% of participants have said the root cause of starting exercising was for the event.
For more info on the Bon Secours Hospital Great Limerick Run go here.
For more stories on the Bon Secours Hospital Great Limerick Run go here.