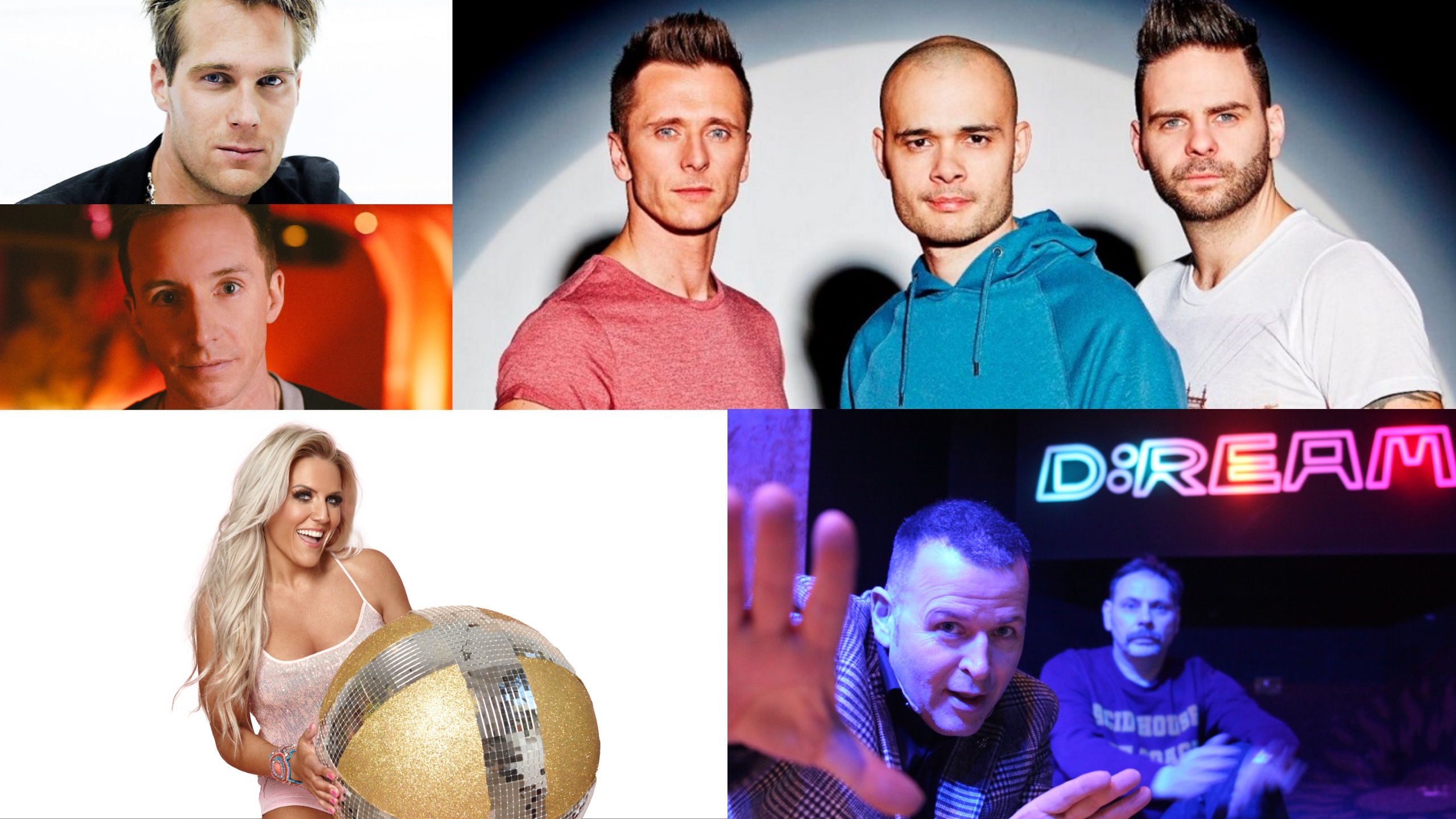 The biggest stars of the 90s & 00s are coming to Ireland for The Big Day Out 90s vs 00s on August 31, 2024!
The Big Day Out will feature Five, D:Ream, Cascada, Basshunter and will be hosted by Mark McCabe (all pictured above) and is the essential throwback festival of summer 2024!
The Big Day Out 90s vs 00s will take place in Limerick's Gaelic Grounds
With over 5 billion streams, 20 UK and Ireland No.1s and some of the biggest dancefloor hits in the world between them, the lineup for The Big Day Out 90s vs 00s in Limerick's Gaelic Grounds on Saturday 31st August is the essential throwback festival of summer 2024!
From the 90s, 'Everybody Get Down' as FIVE will be live on stage performing all their certified bangers. With hits like 'Keep on Movin' and 'Slam Dunk (the Funk)', the lads from London have toured the world, sold in excess of 15 million records worldwide and next summer they are coming to Limerick! And 'Things Can Only Get Better' with one of the most iconic dance acts ever D:REAM Live keeping the 90s party going!
After nearly 20 years of filling dance floors across the world with hits like'Everytime We Touch' and 'Evacuate the Dancefloor' dance sensations and heroes of the 00s CASCADA will be performing some of the world's best party anthems. Glowsticks at the ready as Swedish DJ and producer BASSHUNTER, one of the world's most in demand artists will be pumping out his hits like 'Now You're Gone" & 'All I Ever Wanted'!
The party of the summer will be hosted by Mark McCabe who will be performing his iconic Maniac 2000 and playing some of the largest floor fillers of the 90s and 00s!
It was the best of times, it was the best of times as Charles Dickens would have written if he'd been on the dancefloor in the 90s and 00s!
Check out the exclusive Spotify Playlist here
CASCADA
Three words! EVACUATE THE DANCEFLOOR! Topping the charts in more than 20 countries we are welcoming CASCADA LIVE to the first BIG DAY OUT. Join us to recreate the club land of our dreams with euro thumping beats, fist pumping actions and singing at the top of our lungs. Performing all of their hits on our beautiful stage and bringing the energy of five sell-out world tours – Get ready to rave along to such hits as E Miracle, Summer of love, Evacuate the Dancefloor and the unofficial Irish anthem Every time We Touch.
BASSHUNTER
Big Day out is proud to announce this exclusive out door show for the fastest selling artist in Sweden since ABBA, and with over 1 billion YouTube views BASSHUNTER is a dancefloor legend in Ireland and this show will be spectacular! BASSHUNTER is Europe's most in-demand dance artist. His music is the sound of huge European summer dance halls – a wild, energetic ride fuelled by driving beats, strong hooks and unforgettable choruses. Through his sets, BASSHUNTER becomes one with the crowd and knows just how to whip the dance floor into a frenetic zone of ecstatic fun. BASSHUNTER performs live in concert all his hands-in-the-air anthems including 'Now You're Gone', 'Saturday', 'I Promised Myself', 'All I Ever Wanted', 'Every Morning' plus more.
FIVE
Five are the most successful British boy band from of the late 90s & early 00's consisting of Scott Robinson, Ritchie Neville and Sean Conlon. Five enjoyed remarkable success worldwide, particularly in the United Kingdom, throughout Europe, Asia, Australasia, North and South America. They split up on 27 September 2001, after selling over 20 million records worldwide, having 11 top ten singles and four top ten albums in the UK, selling out Arena tours, and picking up just about every achievable award including Brits and MTV.
In 2013, the band reunited, this time as part of The Big Reunion documentary series on ITV and now they are back in Ireland with the massive hits "Keep on Movin", "Got the Feelin" and of course "Everybody Get Up" amongst many more!
D:REAM
Very few bands have a song that defined an era but D:REAM's "Things can only get better" without a doubt sums up the 90's and the duo of Pete Cunnah and Al McKenzie racked up another 8 UK Top 40 hits like "UR The Best Thing" and "Take Me Away", Now back touring they've bring their full live show to the first Big Day Out!
MARK McCABE
Mark McCabe is an Irish Dance Music Icon. His single "Maniac 2000" marks a moment in time and has long achieved cult status, he put the "Oggy" into Irish Dance music.
Released over 20 years ago, the single reached Number One in the Irish Charts and stayed there for ten weeks, in fact it's still the second biggest selling record in Ireland ever. This was only the start for Mark though, he has since had a thriving musical career both as an artist and on radio. He was signed with New York tribal house legends Twisted Records and remixed songs for some of the world's biggest artists, most recently remixing Gavin James' "Nervous", along with releasing music under other aliases. He established himself as a DJ on pirate radio early in his career and he since blossomed in this side of his career too, highlights include editing RTE'S alternative station 2XM and becoming Director of Music and Sound at RTE 2FM. Highly sought after as a live performer Mark has travelled the world playing to fervent crowds including a jam packed set at Electric Picnic, that was the highlight of the weekend for many. It is not just in Ireland he is revered, he's in demand all over the globe from Abu Dhabi to Sydney and regularly packs out venues. This to all intents and purposes is Mark's prime time, but we're sure the best is yet to come!