Carole Gurnett was born in England in 1958 and moved to Clare with her family to Ireland when she was 16 and went to school in Limerick. Carole studied English and History in University College Cork. She currently lives in Limerick with her husband George and her two daughters, Julie and Tess. Carole has had a wide range of jobs in her life from working in a horticultural nursery to managing a credit union to caring for children in an after school facility. She currently works in the Limerick School Project doing the After School Club. But her true love is reading and of course writing.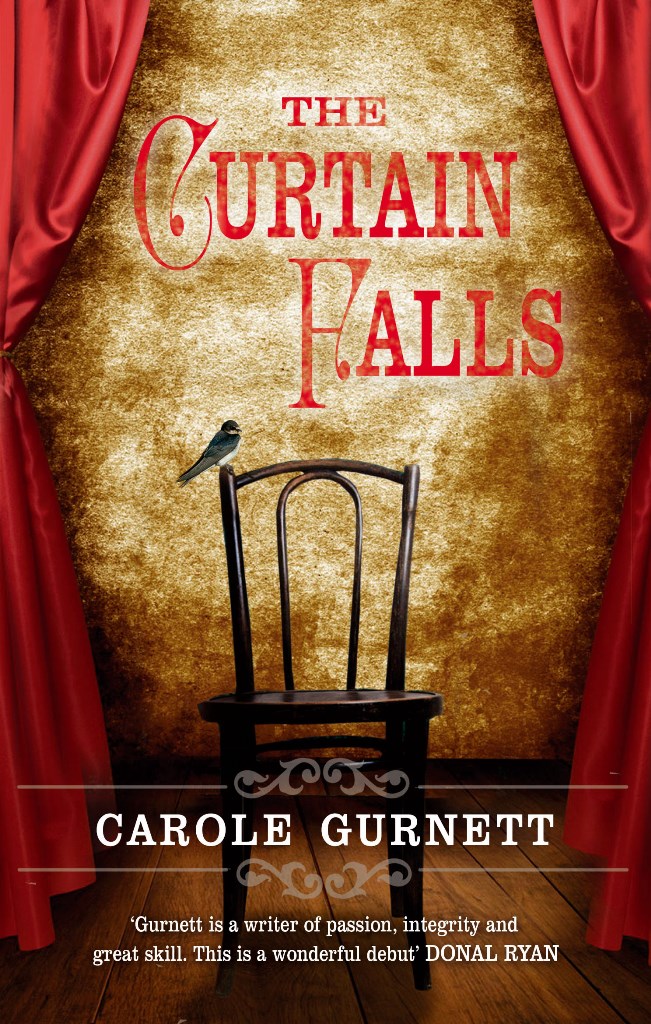 On March 1st, Carole's book The Curtain Falls will be available in bookshops. 'The Curtain Falls' is set in London, 1897 and is about Edmund Jeffers, an actor who is at the height of his fame, very influential, very well respected and is in line for a well-earned knighthood but he has a secret life. His private life and public persona are two separate entities and when these two worlds collide he is thrown into turmoil, all in his own making.
While he attempts to recover what has been lost, those close to him are forces to re-evaluate their relationship with him and their own lives. While his wife Violet sets out to establish in a male world at any cost, his brilliant leading lady Marguerite Davenport is forced to face her own demons.
 Isolated, his career and his theatre are in jeopardy, Edmund decides to take a drastic step.
The book will be available from O'Mahony's Bookshop and various other book shops throughout Limerick and Ireland and online from www.omahonys.ie
It also available online here.
For more information, you can email Carole at  [email protected]
Read more about Literature here.