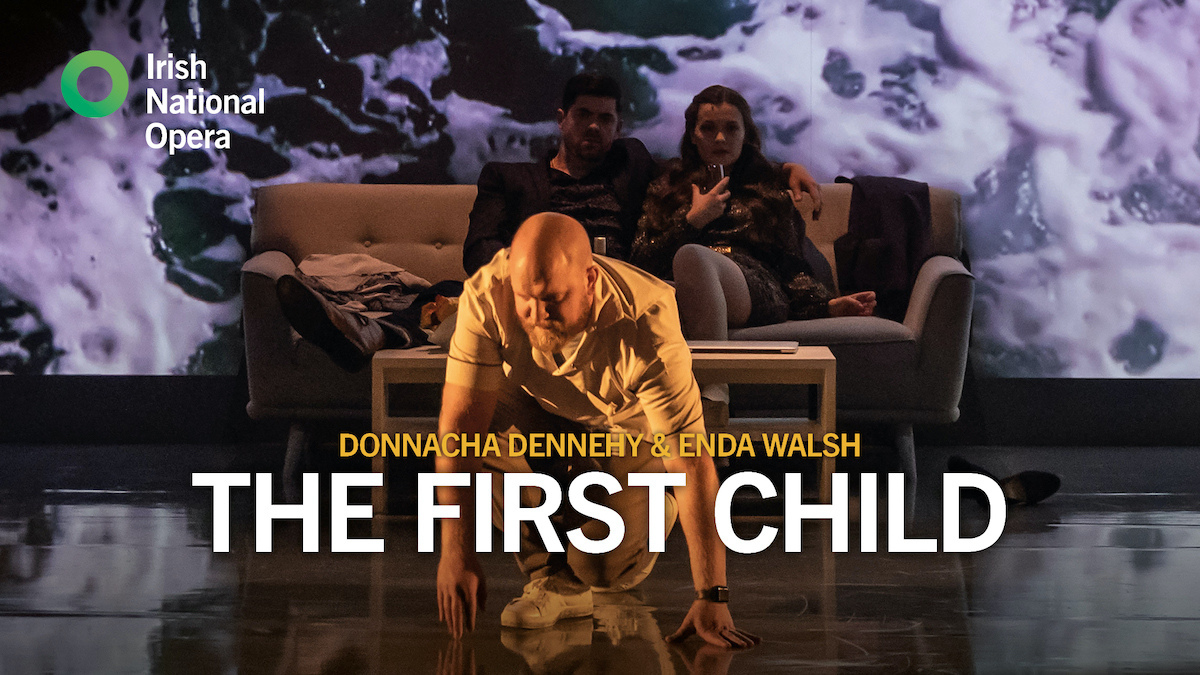 The First Child starring Limerick Soprano Sarah Shine at Lime Tree Theatre September 22, 2022
The First Child has received rave reviews as it wowed audiences and critics all over the country.
Donnacha Dennehy and Enda Walsh's opera is a dark explosion of suburban horror
Donnacha Dennehy and Enda Walsh's third opera, The First Child, is a 90-minute multimedia experience. It brings together a sensational cast of opera singers, an actor, a dancer, and a children's chorus to create a work that electrifies the senses.
It wowed audiences and critics at the Dublin Theatre Festival last October and again at Galway International Arts Festival in July. Irish National Opera, in association with Landmark Productions, now brings this acclaimed production, directed by Enda Walsh, on tour to Limerick at the Lime Tree Theatre on Thursday, September 22, 2022.
The First Child has received rave reviews. "With more twists than a corkscrew, The First Child keeps you hooked till the very dark end. And even then, you're left thinking," said The Arts Review. "Walsh's satirical libretto," wrote The Sunday Times, "takes aim at the wine o'clock Dublin suburban classes, while Dennehy's score (played live by the virtuosic 14-piece Crash Ensemble conducted by Ryan McAdams) exquisitely tunes our emotional register to the damage of childhood trauma."
Fergus Sheil, artistic director of Irish National Opera, says, "The First Child is an extraordinarily ambitious new opera. At first glance, it is a comic, feel-good opera about a new father buying a baby carrier. But nothing is quite what it seems in a work where a disturbing and grotesque story unfolds, and childhood trauma plays out in devastating ways across different generations. It's an opera with beautiful and haunting singing (including an outstanding children's choir), dynamic playing from Crash Ensemble, engrossing video, and life-or-death dancing. It has had outstanding successes at Dublin Theatre Festival and Galway International Arts Festival, and we are delighted to take it on tour for audiences around Ireland to get to see it first-hand."
Limerick soprano Sarah Shine takes the role of Karen ("a splendidly nuanced performance" The Sunday Times; "expresses the fallout of childhood trauma in a final aria of complex, rich sound" Irish Independent).
Irish mezzo-soprano Niamh O'Sullivan, who thrilled audiences in INO's Olivier Award-winning production of Vivaldi's Bajazet earlier this year, is Alva ("a wonderfully haughty Niamh O'Sullivan" Financial Times; "a magnificent Niamh O'Sullivan" Feeling Good).
The Arts Review praised both singers, "Soprano Sarah Shine and mezzo-soprano Niamh O'Sullivan are apt to leave you gobsmacked."
American countertenor Eric Jurenas, who also performed in Bajazet, sings Man in The First Child ("Eric Jurenas also gives a virtuoso display as he whoops his way through a series of demonic arias" Financial Times).
The top-notch cast is rounded out by two Irish singers, tenor Dean Power and baritone Emmett O'Hanlon ("baritone Emmett O'Hanlon and scene-stealing tenor Dean Power; both superb" The Arts Review), as well as two other roles taken by actor Joan Sheehy and dancer Caia Leseure.
Crash Ensemble ("the Irish new-music band that plays with the energy and spirit of a rock group" New York Times) is conducted by Ryan McAdams ("exquisitely conducted by Ryan McAdams" The Arts Review) in a performance that is intimate, explosive, and thrilling.
The First Child was nominated for Best Opera at the Irish Times Irish Theatre Awards 2022 and follows Dennehy and Walsh's critically acclaimed and multi-award-winning operas The Last Hotel (2015) and The Second Violinist (2017).
Choreography is by Emma Martin, with set design by Jamie Vartan, lighting design by Adam Silverman, video design by Jack Phelan, costume design by Joan O'Clery and sound design by David Sheppard.
The tickets range from €27 – €30.
To purchase tickets, go HERE
For more Event News, go HERE