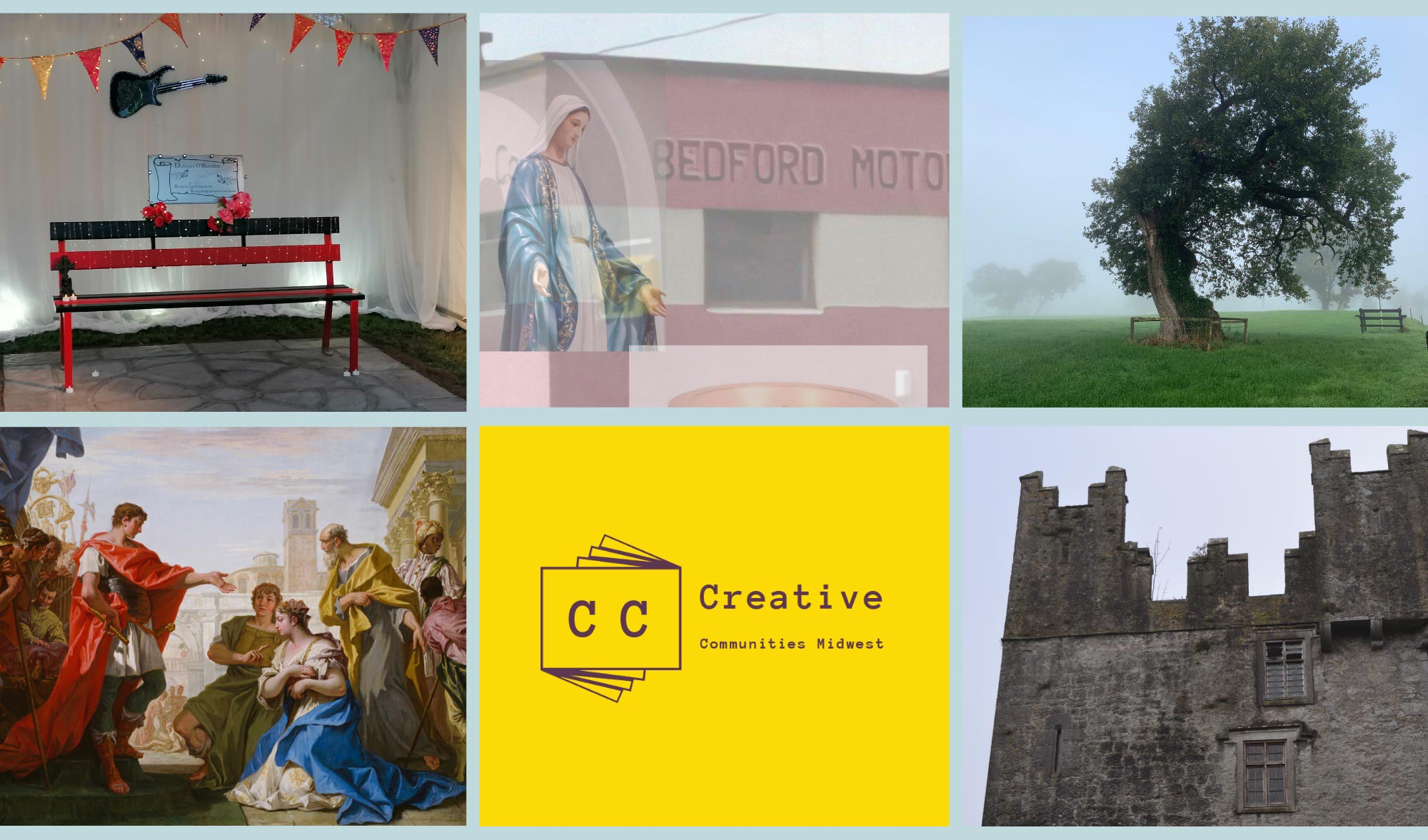 The GAFF Tiny Little Histories brings together creative communities across the Midwest to tell their stories
The GAFF Tiny Little Histories – Creative Communities Midwest and The GAFF, Limerick will present the first edition of 'Tiny Little Histories' virtually on Saturday, November 20
The GAFF Tiny Little Histories brings together creative communities across the Midwest to tell their stories
Creative Communities Midwest and The GAFF, Limerick will present the first edition of 'Tiny Little Histories' virtually on Saturday, November 20 from 6pm across their social media platforms and they are delighted to present a rich and varied selection of stories from the Midwest. Based on the significant success of the Place-Based Curriculum in Leeds and Hull, this project will pilot five Tiny Little Histories in 2021.
Stories about Italian paintings that hung in a castle in the Ballyhoura region and where they are now; a video project created by Murroe-Boher Scouts tells of secret meetings under an oak tree in Capercullen; a story about two major historical events which occurred at a now obscure 15th century castle on the outskirts of Rathkeale; Brendan O'Riordan, brother of the late Dolores O Riordan, will chat to some friends about their memories and stories centred around the the Morning Star River, Bruff and what does Our Lady, a messenger boy and a tub of Isopon and the Bedford Motors have in common?
Find out more as all the videos and audio recordings will be available to view from 6pm on Saturday 20th November across You Tube, Facebook, Twitter, Instagram and Soundcloud.
Creative Communities Midwest (CCM) is a professionally-resourced network led by The GAFF to connect arts organisations and community stakeholders. Funded by The Arts Council of Ireland and Limerick Arts Office, the aim of the network is to further embed community engagement and develop new ways for creative communities to network.
All the events will be hosted online:
6pm | The Ilchester Oak – 14th Murroe/Boher Scouts
6:30pm | Massacre at Castle Matrix – Valerie Foley
7pm | Our Lady Gets A Helping Hand – Helena Enright
7:30pm | The Lost Paintings of Ballyhoura – Gráinne Stembridge
8pm | Bubbles in Bruff – Brendan O'Riordan and Julianne Hennelly
Full details and links will be available HERE
Contact [email protected] for more info.
For full details and to submit your Tiny Little History go HERE
For more stories on The GAFF go HERE