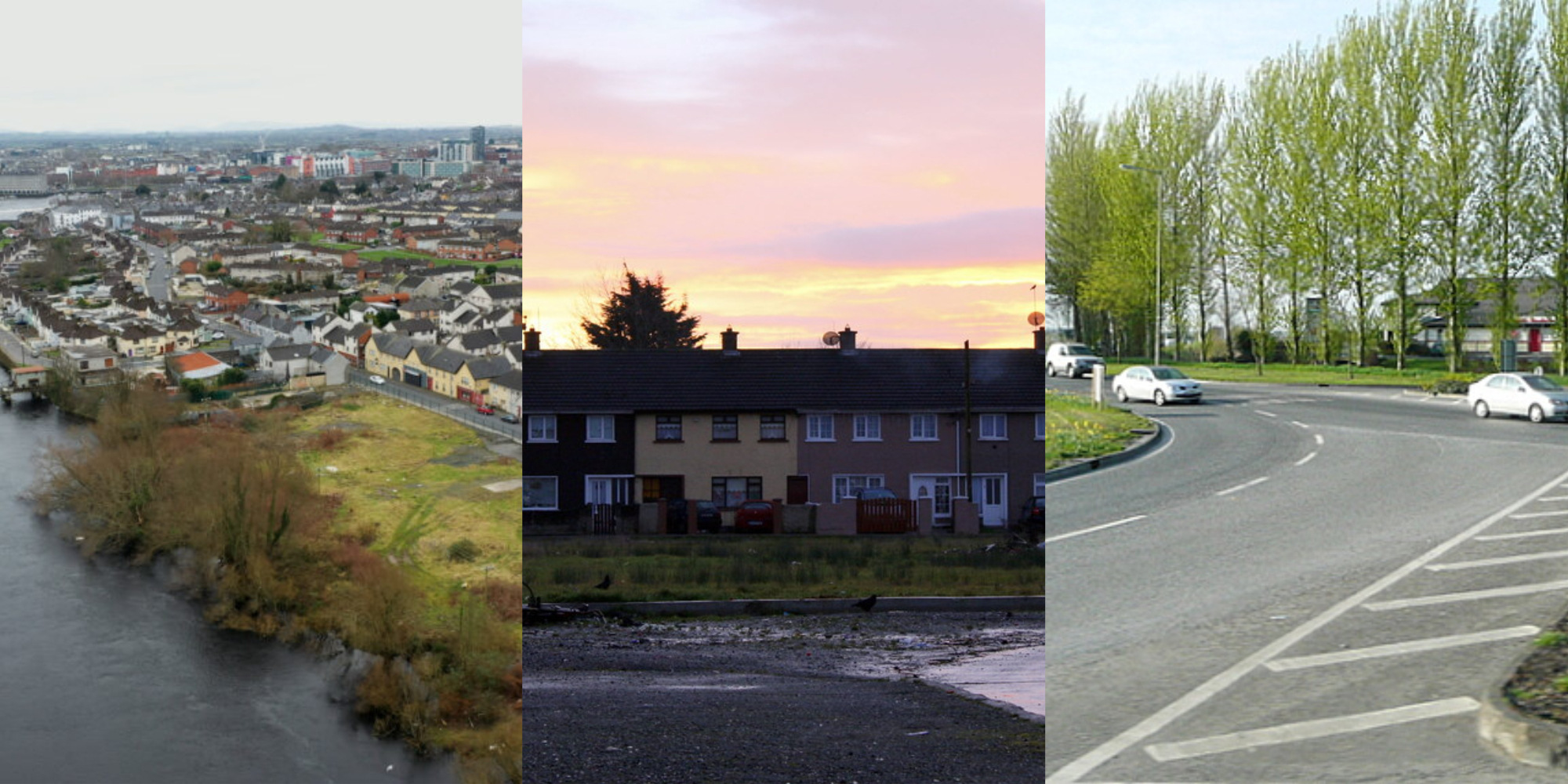 Planning Application for Thomondgate housing development to be submitted before end of year
Thomondgate housing development planning will be submitted as part of the Limerick Regeneration Framework Implementation Plan.
Other planning under Limerick Regeneration includes the redevelopment of the Hyde Park Road, and the planning of a private hospital between Coonagh and Moyross
A planning application for the construction of approximately 63 new homes in Thomondgate is expected to be submitted before the end of this year. This housing development in Thomondgate was first announced in February of 2021 and will be carried out by Whitebox Ltd and Cluid Housing. The planning is situated on a plot of land beside New Road.
The new houses in Thomondgate will be in a mix of affordable, social and private homes, one, two, and three-bed homes. There will also be a public riverside park for the benefit of the city, according to Caroline Curley, Housing Director of Service. The housing development in Thomondgate is one of three projects that are set to be delivered by companies Whitebox Ltd and Cluid Housing. The others include redevelopment of the Hyde Park Road, and the planning of a private hospital between Coonagh and Moyross. These major transformational development proposals across three key sites in Limerick City will cost an investment of €400 million and will create over 200 construction jobs across the three sites.
The site between Coonagh and Moyross envisions the inclusion of a University of Pittsburgh Medical Center (UPMC) facility comprising a 150-Bed and 40-day bed hospital, a medical training and research centre, an eco-park, playground, crèche and coffee shop. From a housing perspective, 108 new one to four bed affordable and social housing units are included.
The redevelopment of Hyde Park Road envisions 36 one and two-bed units which will be a mix of affordable, social, and private housing. The Limerick headquartered company has significant experience in delivering housing, nursing homes and community support facilities throughout Ireland.
When the plans were first announced, Dr. Pat Daly, Director of Economic Development and Planning for Limerick City and County Council said, "We are genuinely excited about all three sites but it is the Coonagh site, in particular, given the scale of ambition of the proposal, that delivers the most promise. Our Regeneration program has been underway for seven years now and we have been looking for the game-changer that will ignite the areas beyond our existing plan.
"This is the game-changer for Moyross and its residents. We will continue to deliver on the Limerick Regeneration Framework Implementation Plan, in partnership with our communities, but will continue to look for every opportunity to bring further transformational developments across all four Regeneration areas."
Find out more information on Limerick Regeneration Framework Implementation Plan 
Read more related stories