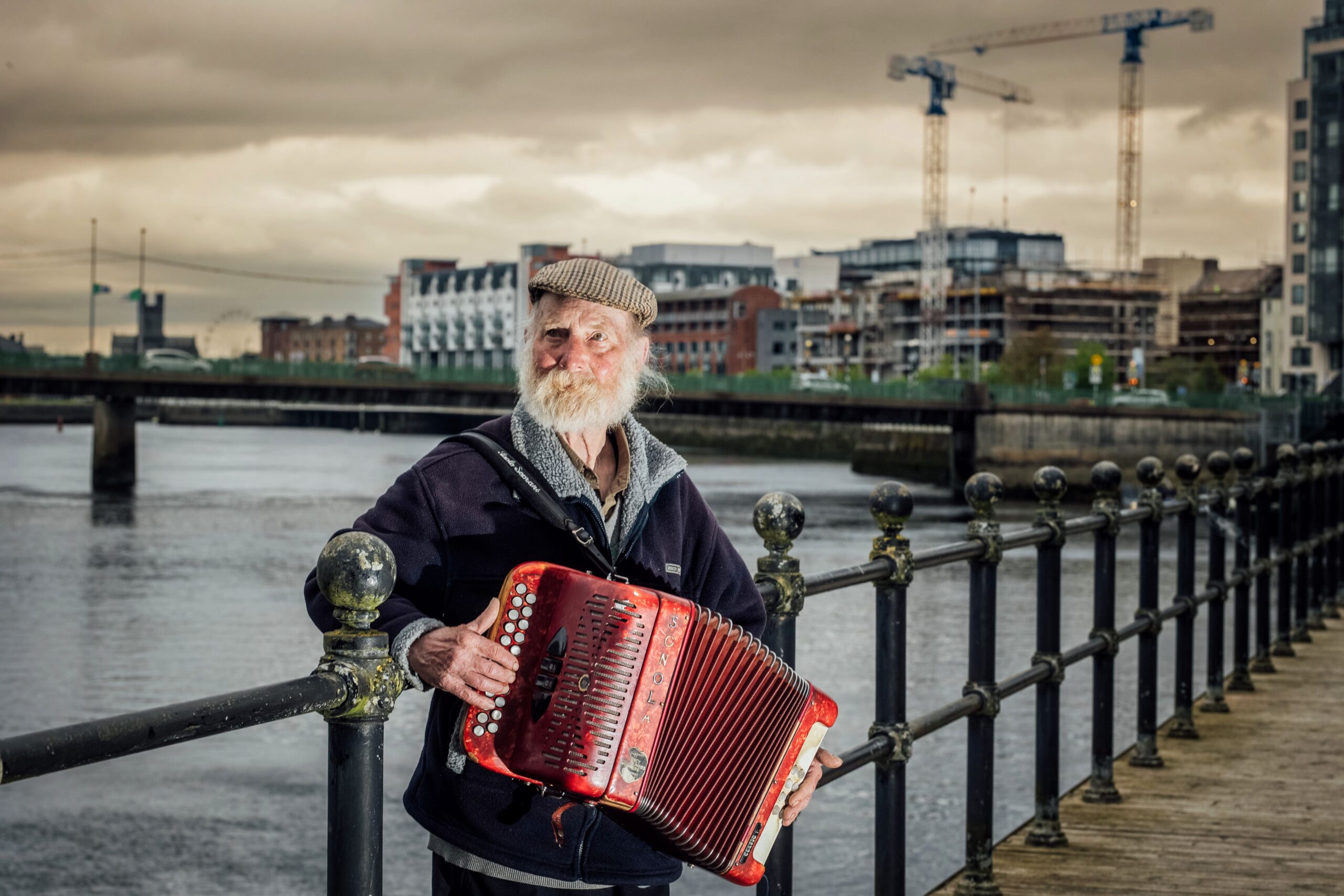 'Ireland's oldest busker', Tom McNamara, inducted into Limerick Person of the Year Hall of Fame
Tom McNamara, Ireland's oldest Busker and Limerick Person of the Year Hall of Fame inductee Pic. Brian Arthur
Tom McNamara Limerick's oldest busker inducted into Limerick Person of the Year Hall of Fame joining Limerick music royalty with the honor
In 2019 the Limerick Person of the Year Awards inducted the first person into the Limerick Person of the Year Hall of Fame, and this year sees Limerick legend, Tom McNamara who many would know from his busking on Limerick's streets inducted into the hall of fame.
Tom was announced as an inductee at the 2022 Limerick Person of the Year Awards where the JP McManus Pro-Am committee were declared the overall Limerick Person of the Year. 
The first inductee of the Hall of Fame was the late Dolores O'Riordan who was acknowledged for her stellar international music career with Limerick rock band The Cranberries.
This year, Ireland's oldest busker, 86-year-old Tom McNamara, joined music royalty in the Hall of Fame, saying he was "so excited" celebrating the occasion.
Tom is a well-known figure on the streets of Limerick city and has filled the air with the sounds of his accordion for over 20 years. He is a musician, a poet and a man who is proud of his roots.
I'd love to get one or two of my songs going. I have been playing on the streets of Limerick I'd say nearly 30 years if you count it all up. That's a long time I've trodded the streets, rain hail or snow. I get great enjoyment out of it. I have a chat with the people passing by, photographs taken with people from Italy and America and all over. I don't think I'll be hanging up the accordion any time soon. I'll keep going."
In 2021, Tom was on the lookout for a new instrument after his accordion ran into some trouble and after his story was highlighted by the event organisers, Limerick Leader, he was gifted a new accordion by Italian constructors Pasco Italia. Áine Fitzgerald, Managing Editor, Limerick Leader said their team is "privileged to play a part in the Limerick Person of the Year awards" once again.