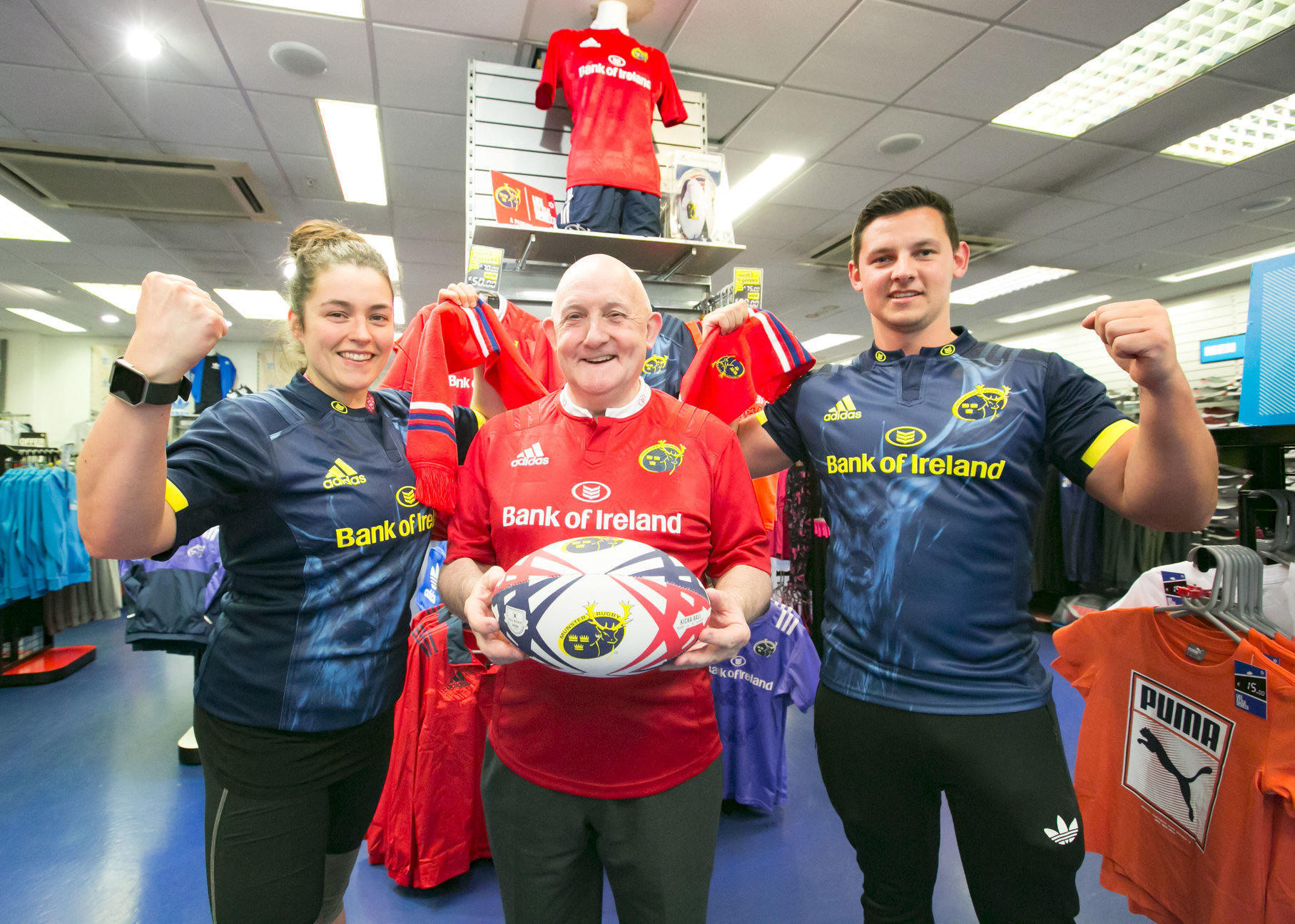 Mayor calling on Limerick to turn Limerick red for Munster ahead of European Rugby Champions Cup quarter-final
Mayor calling on Limerick to turn Limerick red for Munster ahead of European Rugby Champions Cup quarter-final. Mayor of Limerick Cllr Kieran O'Hanlon pictured with Geri McLoughlin & Jack Myers lending their support to the Munster Team. Photo: Brian Gavin, Press 22
The Mayor of the City and County of Limerick is calling on businesses and citizens to show their colours and turn Limerick red this weekend ahead of the province's crucial European Rugby Champions Cup tie in Thomond Park.
Thousands of supporters will flock to the spiritual home of Irish Rugby on Saturday as Munster play their first home quarter-final in Thomond Park in the European Rugby Champions Cup tournament since 2014.
The match against the aristocrats of French and European rugby Toulouse kicks off at 5.45pm.
Toulouse top the competition's roll of honour with four wins in the tournament since it was started in 1995-96.
Mayor Kieran O'Hanlon said: "Munster's European Rugby Champions Cup match days are very special, so I'm calling on everyone to give the travelling fans a real Munster and Limerick welcome. The atmosphere in Thomond Park will, as always, be electric and I'm hoping Limerick people will get behind the team even more so in the build up to the important match. Let's welcome them with a sea of red around Limerick."
"I'm calling on business owners and individuals to get behind the Munster team and turn Limerick city centre red, by dressing their shop windows in Munster red, or by flying red bunting and Munster flags outside their homes."
Limerick City and County Council will play its part by flying Munster flags across Limerick city centre in support of the team and will fly the Munster flag at its Corporate Headquarters in Merchant's Quay and Dooradoyle on Thursday and Friday ahead of the match.
To read more about Sports in Limerick click here
To read more about events in Limerick click here