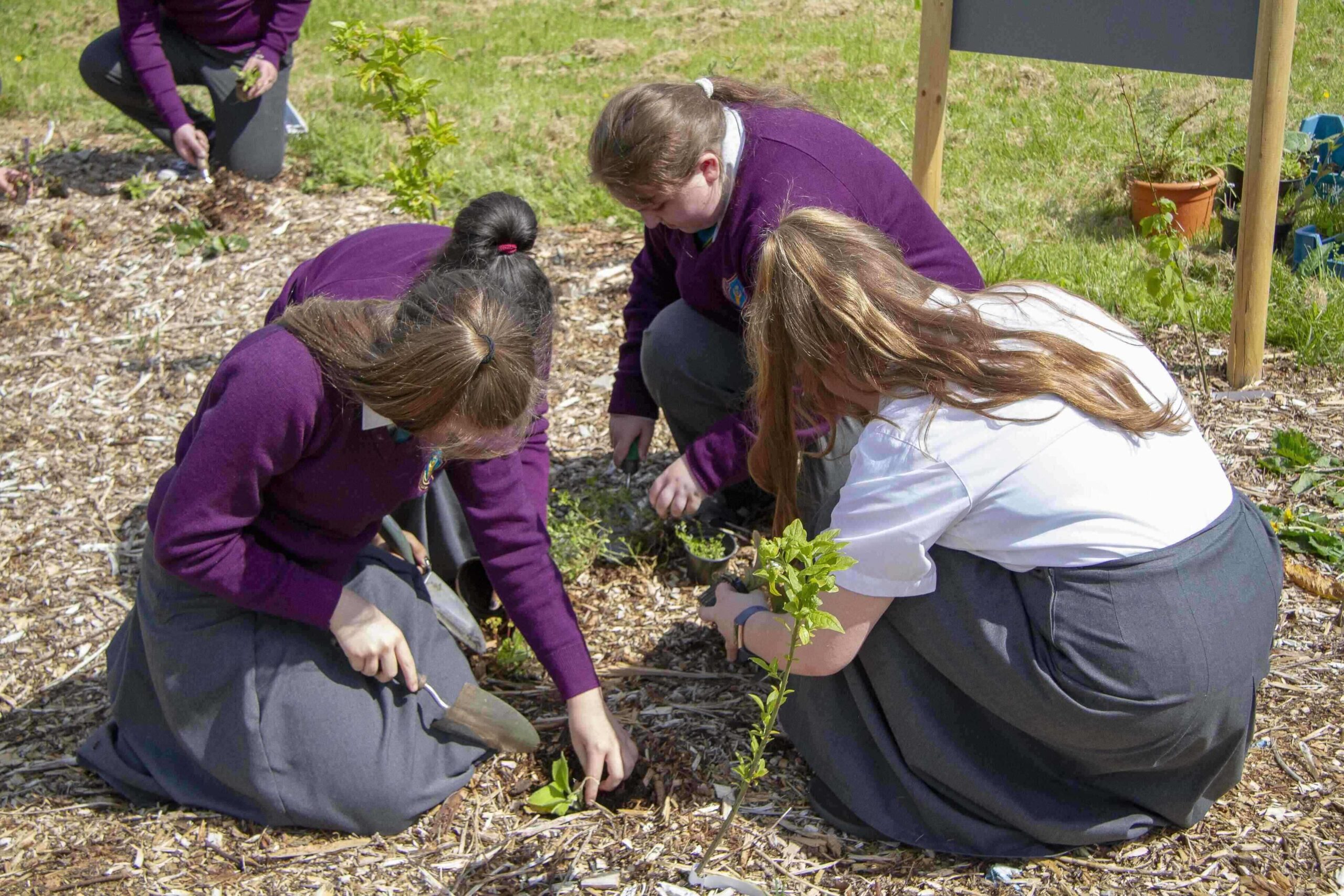 Student from Thomond CC speaks at UNESCO World Conference on Education for Sustainable Development
UNESCO World Conference – Anna Linehan from Thomond Community College spoke at the UNESCO World Conference to promote educating students on environment and sustainable development.
Student from Thomond CC speaks at UNESCO World Conference on Education for Sustainable Development
Last week Limerick city stepped onto the global stage when a student and teacher from Thomond Community College addressed an international audience of educators and policymakers at the UNESCO world conference on education for sustainable development. The pair were invited to speak at the conference which saw an audience attendance of around 2500 stakeholders on the role of schools, educators, and students in combating the global climate crises.
Anna Linehan, a third-year student of Thomond CC was the only student speaking at this prestigious event. She delivered a powerful speech on how action is urgently required to slow the damage being caused to our planet and to her generation's future. She outlined how she had become interested in the global climate crisis and how she had sought to develop her understanding further by getting involved in some of Thomond's extracurricular activities which seek to educate students on environment and sustainable development.
Anna identified ways in which schools and communities can encourage one another to seek better solutions and create a paradigm shift on the global scale towards action over inaction. Eric O'Donnell, a Construction studies teacher, spoke on the many ways in which Thomond CC has been engaged in climate and environmental awareness. School and community collaboration is essential, efforts based on education must be enacted in the community and there is a desire to see real and meaningful change in the Limerick community. Power must be given over to students' voices.
Thomond has worked closely with An Taisce to establish a Green Schools program within the school and community, planting An Choill Bheag the schools small forest initiative driven by teachers Sr Bridget O'Connell and Aidan O'Connell through the LEAF Tiny Forest Project. Veronica Lavin, the Green School's Programme coordinator at Thomond CC helped the school massively reduce plastic waste by implementing a non-reusable plastic bottle ban on campus, along with many other educational programs have seen Thomond help guide the way to a healthier brighter future for the likes of Anna.
However, a lack of government funding has seen specialised programs that take students out of the classroom and into nature cut. Anna's closing remarks to the global audience summed up the need for action 'Environmental action does not happen in the background, to care about the future of nature don't just explain… Show us, take us outside to connect and engage with nature".
For more information, go HERE
For more stories on UNESCO, go HERE