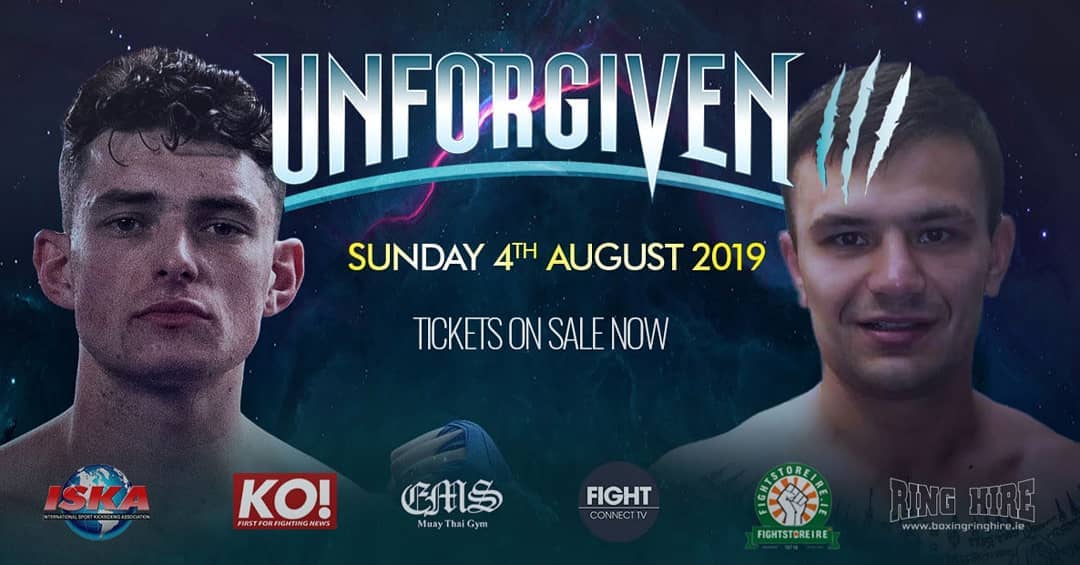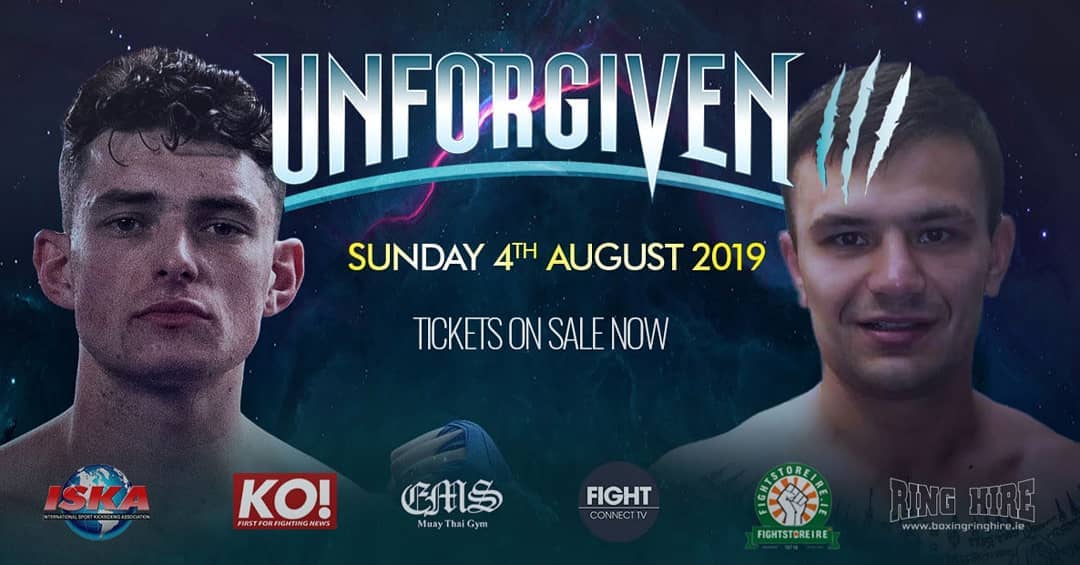 Limerick's Biggest Muay Thai Fight Night 'Unforgiven 3' Comes to the Strand this August
Pictured is Jamie Morrissey and Alex Akimov, the fighters in the main event of Unforgiven 3, each hoping to bring home the title of ISKA Irish Middleweight Champion.
Limerick's Biggest Muay Thai Fight Night 'Unforgiven 3' Comes to the Strand this August
By ilovelimerick correspondent Kalina Anderson
This Sunday, August 4, history will be made as Eiremuaysiam, Limerick's premier Muay Thai boxing gym, hosts Unforgiven 3, their home fight show at the four-star Strand Hotel. Unforgiven 3 will showcase thirty-eight of the most up and coming fighters Ireland has to offer, many of them fighting out of the local gym itself.
Established ten years ago by Rob Ng, Eiremuaysiam (EMS) brought Muay Thai to Limerick, and the gym could not be more excited to be hosting its third full show. The gym is still running off of the high of their 10-year anniversary interclub held Saturday, June 1.
"If you've never seen Muay Thai before, this is the time to come down because this doesn't happen in Limerick often and we can't promise we'll be able to do this every year, so it'll be a treat to see what the boys put on," head coach Rob Ng shared.
EMS has twelve fighters on this impressive card, with seven in amateur fights, three with C class rules, one man in a 60kg four-man eliminator, and one in the fight of the night defending his ISKA Irish Middleweight Championship.
The four-man eliminator will be an exciting event for both the spectators and the four fighters, with the first-place winner claiming a ticket to a one-month training camp at the traditional and famous Sor Ruen Rom Muay Thai Gym in Rayong, Thailand. Many fighters go to the birthplace of this sport for weeks at a time to improve their craft, including EMS fighter Eamon Corcoran, who is fresh off a 6-week training camp at the world-famous PK Saenchai Muay Thai Gym and boasting an amateur record of 3-0.
Corcoran said his time abroad was life-changing, enthusiastically saying it "really refocused me and made me realise this is what I want to do," and do he will, as he is moving out of the amateur pool and into his first C Class fight for this show.
Faisal Azimi, 18 years old and fighting out of EMS, has no intentions to let anything get in his way of the opportunity to go to Thailand and improve his craft. He said, "I put in the work, I'm confident," proving this by repeatedly saying he would be fighting twice in one night, once in the semi-finals and once in the final.
The main event is the 75kg ISKA Middleweight Championship between proud EMS fighter and Limerick man Jamie Morrissey and Alex Akimov, fighting out of 309 Phuang Malai Dublin. Morrissey won the title and the belt back in February on the Rumble at the Rockies fight card in Cork. It was a historic and sentimental win, as this is the first time the belt is held and being defended in Limerick, a fact Morrissey and EMS coach Rob don't take lightly. Jamie said the most instrumental part in him winning the fight in February was Rob's faith in him.
"When I stood across from that fella in the ring that night, I can remember the feeling of it, and I was not fighting for myself at all," the fighter added, happy to be able to give back to his city and his gym.
The love and support felt for the other members of the gym isn't unique to Morrissey, however. All the fighters shared the sentiment that besides their own fights, what they're looking forward to most is a good night for the gym and to see all the work their teammates have put in pay off.
Sarah Lynch and Laura Quinn, both fighting at the amateur level, said the gym is a family and that the "crowd we train with genuinely inspire us to train harder."
The gym holds fundamental classes open to fighters of all levels Tuesdays, Thursdays, and Saturdays at 6:30. There are various group classes offered throughout the week as well as individual and pair personal training sessions.
Tickets for Unforgiven 3 can be bought from the gym or at the door for €30.
For more info about Eiremuaysiam, find them on Facebook and Instagram.
To read about training at Sor Ruen Rom Muay Thai Gym, click here.
For more stories about martial arts, click here.