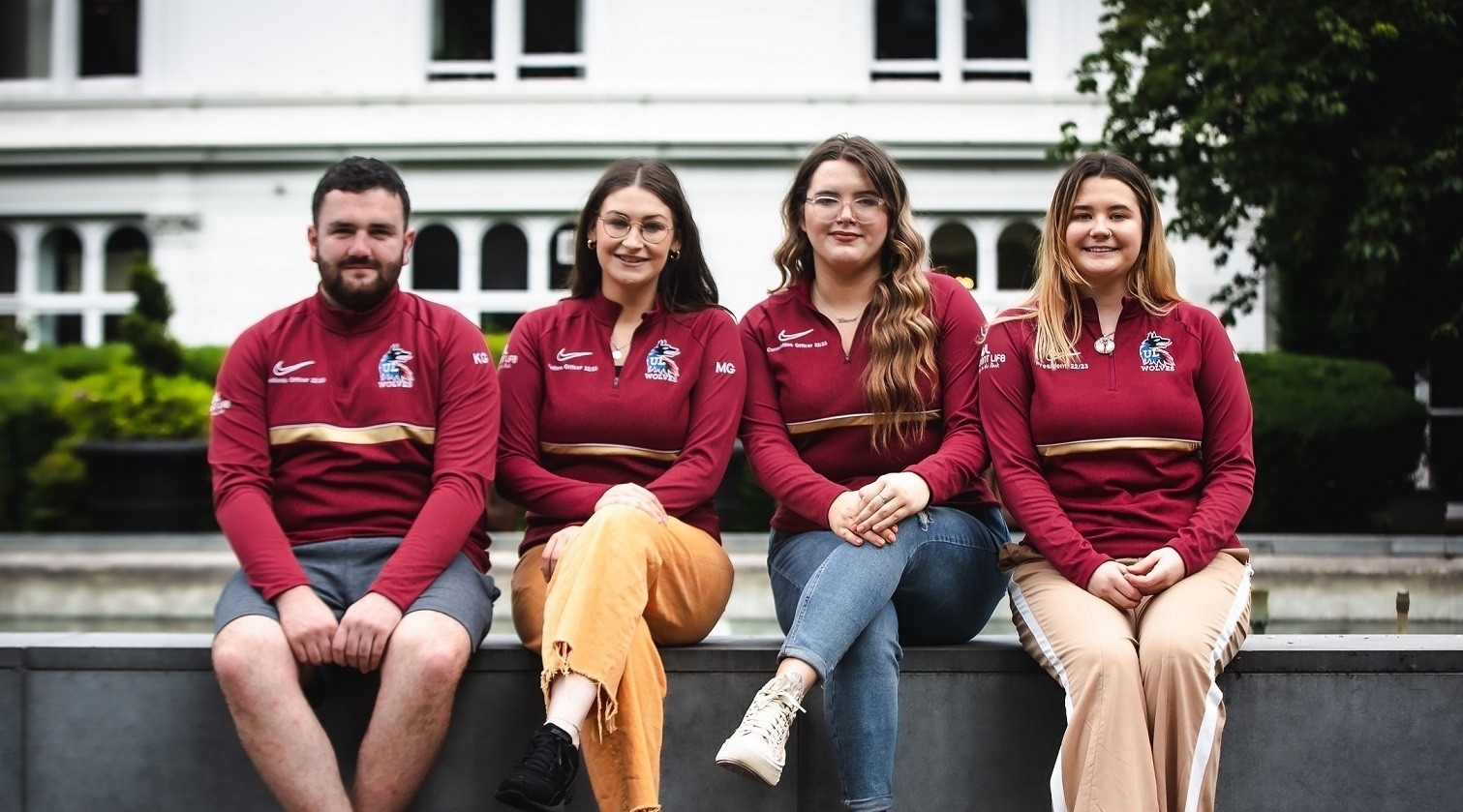 University of Limerick students are facing homelessness, long commutes, and paying to stay in hotels due to the housing crisis
University of Limerick students took part in an accommodation survey conducted by UL Student Life (pictured above), which resulted in bleak findings.
University of Limerick has hit a record of 18,000 students this term, the highest number it has ever had
As a result of the accommodation crisis, more than 35% of all University of Limerick (UL) students who took part in a recent UL Student Life (ULSL) survey who still cannot find suitable accommodation are being forced to commute long distances, stay in hotels, sleep in cramped conditions, or find themselves homeless or in emergency accommodation.
ULSL released the findings from their Student Accommodation Survey which includes testimonials from students who are being forced to sleep in their cars, use public showers, and sleep in damp and mouldy living conditions.
Laura Corcoran, ULSL Communities Officer, launched the survey in a bid to capture the impact the accommodation crisis is having on the wider student body. Maeve Rutledge, ULSL President, presented these findings to Simon Harris, Minister for Higher Education, as he met with representatives of student unions across Ireland last week.
Maeve Rutledge, ULSL President said, "The statistics speak for themselves; students of Ireland can no longer be ignored. We are hearing stories of students sleeping in cars and other students who are looking for somewhere to hide on campus to sleep at night-time to avoid long commutes. The impact of this crisis on the health and wellbeing of our students needs to be addressed as a matter of urgency."
Over a quarter of over 1,200 students surveyed stated that they are still seeking accommodation, with one-third of those being forced to commute simply because there is no accommodation available in Limerick.
One student respondent said their physical health has been affected by damp living conditions and they have run out of options as we reach the middle of the semester, "I spent one week in a damp Airbnb room and I'm currently sick with a chest infection from it. I will have to resort to sleeping in my car in the college car parks from next week onwards as I can't commute from Dublin every day."
This comes as UL hits a record of 18,000 students this term, the highest number the University has ever had.
Limerick already has the highest number of student-specific accommodations in the country, but students are pleading for more suitable, affordable student-specific accommodations.
One student relayed their experience of paying high rental fees to a private landlord despite substandard living conditions. "Previous housing I've been in has been freezing in winter and usually has mold growing on the walls from the dampness. Other common issues were holes in the walls of the houses leading to mice and rats entering easily, even if we kept the house clean."
Rent in Limerick City increased by 17.7% on last year. The most recent Daft.ie Report showed this to be the highest increase in Ireland.
Over 48% of all University of Limerick students who have successfully secured accommodation are relying on the private rental market, with over 41% of those paying €600 or more a month in rent.
Laura Corcoran, ULSL Communities Officer, said, "It is evident from the findings that the student population is heavily reliant on the private rental sector, which is already under immense pressure, particularly in Limerick. This highlights the urgent need for more student-specific accommodation to ensure we can meet the demand of our ever-growing student population."
ULSL has been working with students who are desperately seeking accommodation to explore alternative ways to secure housing; through digs, private rental accommodation in towns beyond Limerick City/suburbs, and exploring locations beyond the common commuter belt if they have the means to travel by car.
ULSL is working collaboratively with the university to ensure the needs of the student population are being met. Minister Harris has put a liaison officer in place as a direct line between student unions and the Higher Education Minister's office.
Find out more about the UL Accommodation Survey
Read more related news