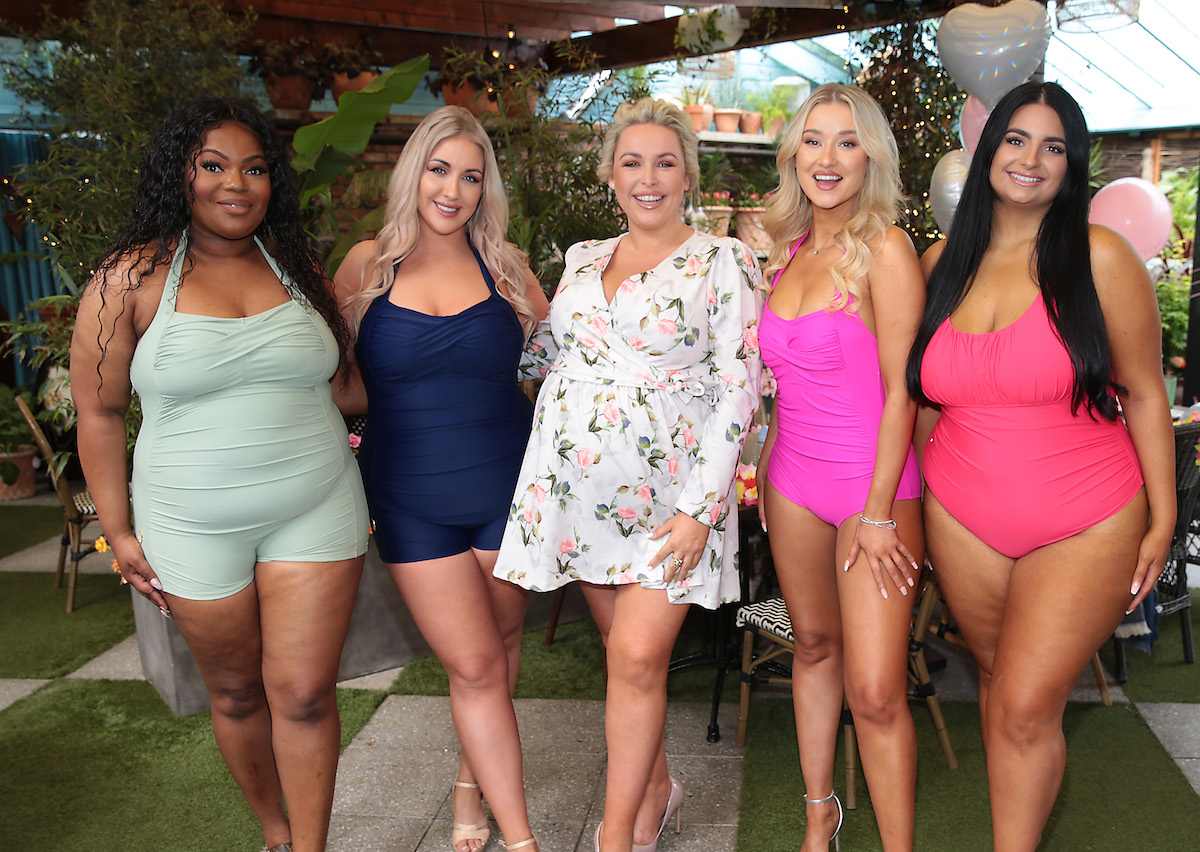 Well-known faces step out to celebrate Sinead O'Brien's brand-new Swimwear range Vacious Swim
Vacious Swim – Pictured above are Sinead O Brien (centre) with Brenda Mangwandi, Annie Dempsey, Chloe Walsh and Jessica Cinelli at the launch of Sinead O Brien's (@sineadcurvystyle) 'Vacious Swim' swimwear range at House in Leeson Street, Dublin.

Vacious was made for curvy women by a curvy woman
A host of well-known faces stepped out to celebrate the launch of Sinead O'Brien's brand new swimwear range 'Vacious Swim' at House in Dublin.
Sinead is not just social influencer @sineadcurvystyle, but also a singer, model and stylist, who shares her style and life on social media daily. She has over 100k followers on Instagram.
Speaking at the event, Sinead gave a few words on the ethos of the brand and how she created Vacious to empower all women and make ladies look and feel confident while wearing swimwear, saying, ''Vacious was made for curvy women, by a curvy woman. Offering elegant yet functional Shapewear and Swimwear for EVERY body. Following the recent success of my Shapewear, I was so excited to release my next product line – VACIOUS SWIM. We've been working on it for quite some time and I wanted to fill the gap I saw in the market for women of all shapes & sizes that desired full coverage in their swimwear. Our new designs are beautifully bold & vibrant, just like our range of customers! Offering an inclusive size range of 8-28 to celebrate all women & their curves!"
The Vacious Swim range is suitable to be your swim essential anywhere in the world, be that your local swimming pool, the wild Atlantic or a sunny getaway in Spain.
Guests attended an exclusive brunch. In attendance were models Shauna Lindsay, Lynn Kelly, makeup mogul Michelle Regazolli Stone, Erin McGregor, Michele McGrath, Siobhan O'Hagan, Kelly Fitzsimons, Orla Hopkins and Shannon Rielly McGrath.
Sinead has successfully created a platform for herself where she can promote body positivity throughout Ireland.
Sinead had her first big breakthrough in the fashion world in 2012 when she won a national competition to find a new curvy model to be the face of Tempted. This win was the birth of Sinead's blog 'Sineads Curvy Style' and her modelling career took off from that point onwards.
She found herself being invited to participate in fashion shows yet finding herself at the side of the stage watching the show, as there were often times when there were no clothes provided to fit her.
"I would walk in so confident and loving my curves but the shops involved in the show would let me down as they would say they had nothing for me to wear. I'd watch all the other models go out on the ramp and it was so disheartening," she said.
This inspired her to do her own events, which quickly skyrocketed, going from Dolan's pub in Limerick to events all around Ireland.
Last year she launched her own brand, 'Vacious by Sinead'. The first product to be released from the brand was her shapewear line, 'Vacious Shapewear' and now Sinead has also achieved her dream of launching her own swimwear line!
Congratulations, Sinead! Rooting for you!
For more stories on Sinead's Curvy Style go HERE
The Vacious Swimwear range will be available soon HERE