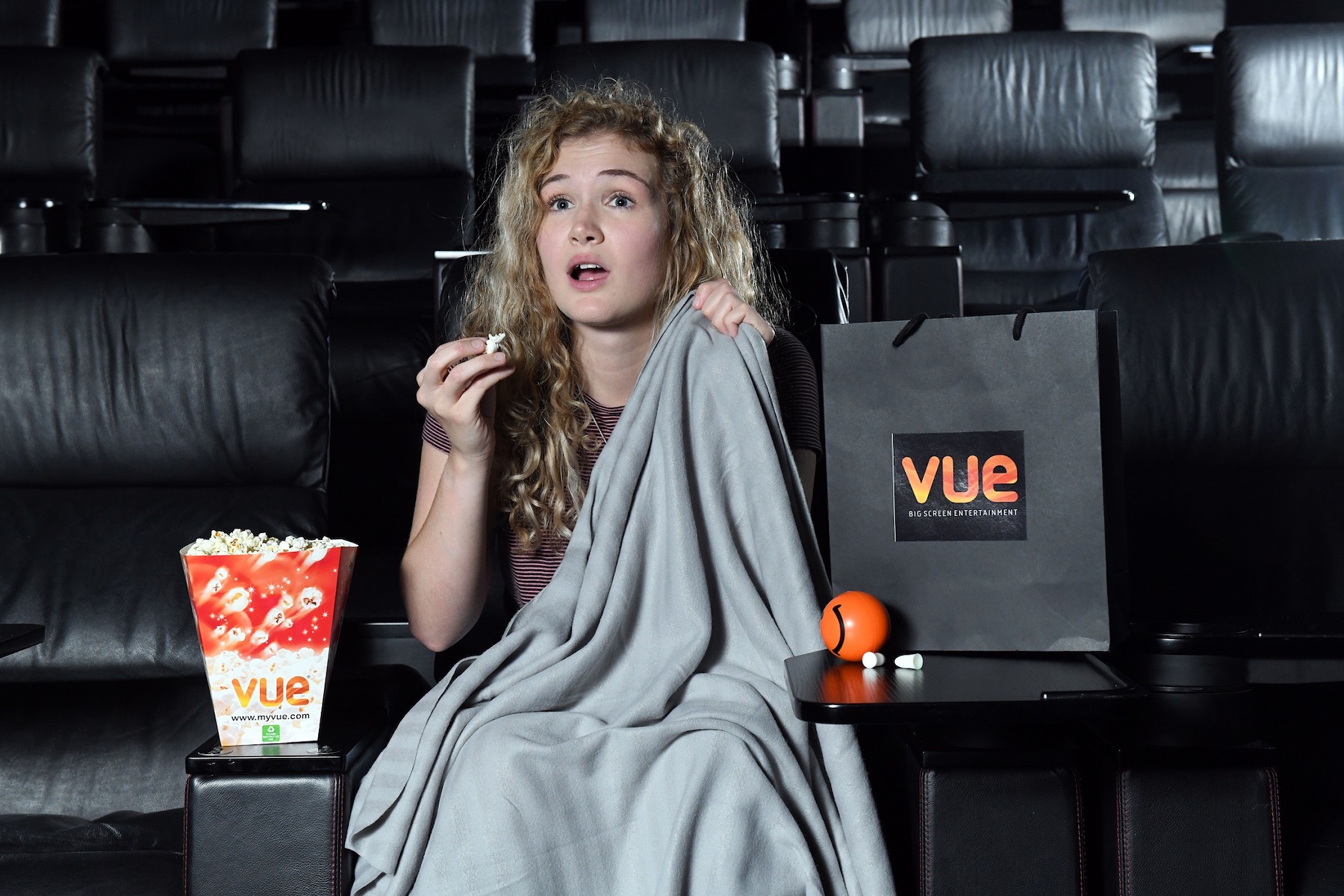 Vue Limerick introduces FREE 'comfort kits' for opening night Halloween screenings of Doctor Sleep
Vue Limerick, copyright photo by Paul Chappells
Vue Limerick introduces FREE 'comfort kits' for opening night Halloween screenings of Doctor Sleep
Vue Limerick has announced that it is set to introduce 'comfort kits' for nervous cinema-goers in a bid to help them relax during the Halloween period with the release of Doctor Sleep, the sequel to Stephen King's all-time horror classic The Shining.
Ahead of the screenings on Thursday, October 31, scaredy-cat viewers will be offered a 'comfort kit' to help calm their nerves during the hotly-anticipated horror film.
Each comfort kit will be packed with a number of nerve numbing goodies, including a blanket to hide behind, earplugs to block out creepy music, a stress ball to relieve horror induced anxiety, and calming comfort food.
Martin Bedford, General Manager for Vue Limerick, said, "Halloween is always a hugely popular time for film fans to enjoy the latest horror releases and legendary horror classics from the past on the big screen.
"However, we appreciate that for every horror buff there will be timid cinema-goer who needs a little bit of comfort to help then truly relax and enjoy the film, which is why we created the comfort kits. I've no doubt that they will prove 'scarily' popular," he added.
Based on the horror novel of the same name by Stephen King, Doctor Sleep finds Dan Torrance (Ewan McGregor) still irrevocably scarred by the trauma he endured as a child at the Overlook. Having fought to find some semblance of peace, that peace is shattered when he encounters Abra, a courageous teenager with her own powerful extrasensory gift, known as the shine.
Comfort kits are limited and will be distributed on a first come first served basis during screenings of Doctor Sleep on Thursday, October 31. Customers must present a valid ticket in order to redeem.
About Vue Entertainment
Vue Entertainment (Vue UK & Ireland) is a leader in out-of-home entertainment and the big screen experience. Vue has 91 states of the art cinemas throughout the UK and Ireland, with over 850 screens. Vue offers stadium seating, VIP seats and luxurious recliners alongside a range of content, in addition to highly anticipated blockbusters. With event cinema titles including opera, ballet, musicals, national theatre, live streaming of sporting events and concerts, through to hosting Gaming championships and dedicating multiple screens to eGaming arenas, Vue is well known for providing the most innovative cinematic experience.
For more on Doctor Sleep tickets and info go here.
For more stories on Halloween click here.