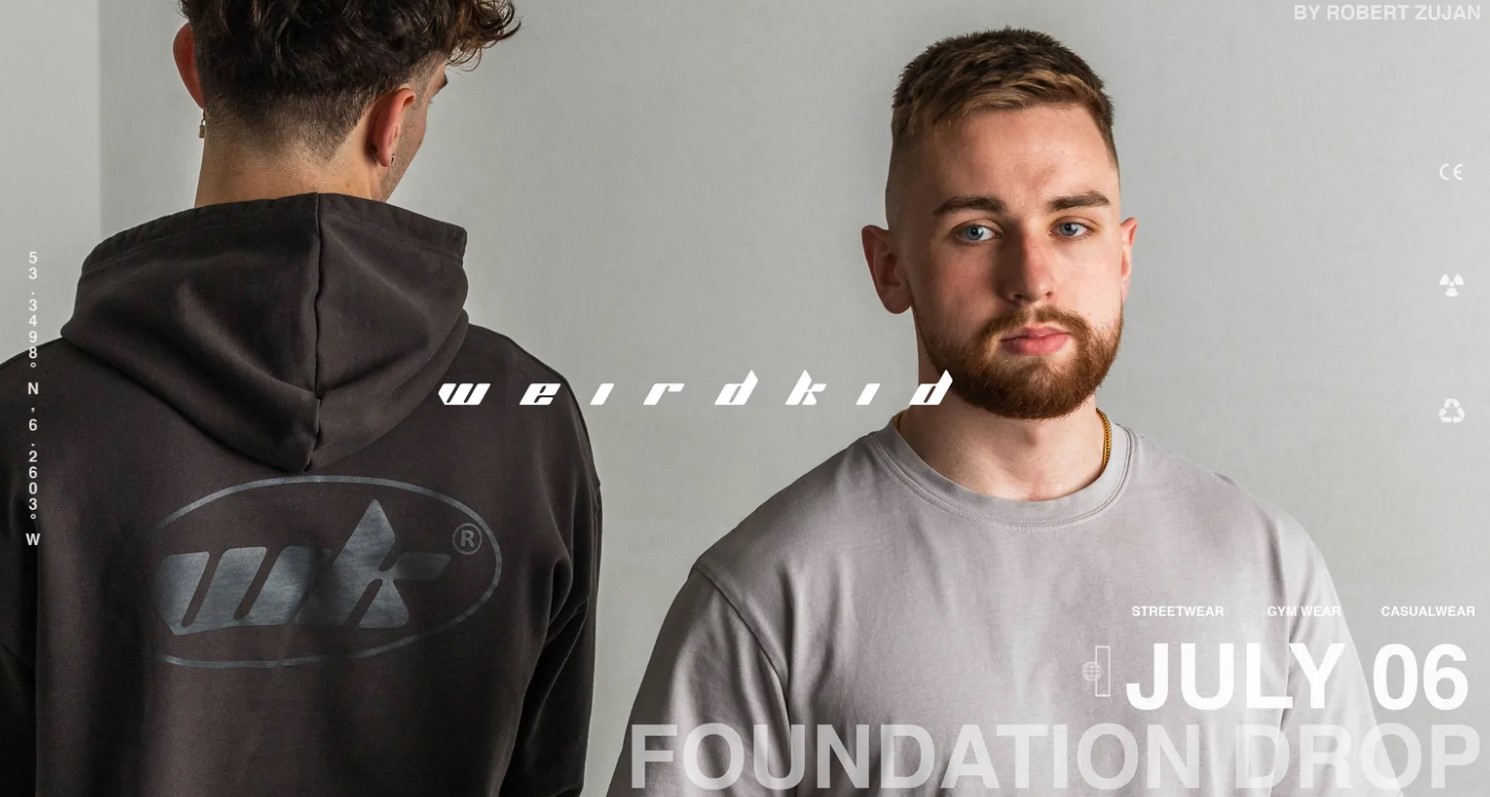 Limerick influencer Robert Zujan launches Weirdkid Clothing to inspire people to 'stay weird'
Weirdkid Clothing is the work of Robert Zujan, a 21-year-old Latvian-Irish content creator.
Robert has almost 23k followers on Instagram, where he posts about fashion and fitness
By I Love Limerick correspondent Ava O'Donoghue
Weirdkid Clothing is a clothing brand started by influencer Robert Zujan that encourages people to "stay weird" by inspiring them to live their truth and not be confined by society's ideas of normality.
Robert is a 21-year-old Latvian content creator who moved to Limerick when he was four years old. He has almost 23,000 followers on Instagram where he posts about fashion and fitness, as well as 24,000 subscribers on YouTube, where he shares vlogs, fitness videos and fashion tips.
Robert got into fitness at a very young age and is passionate about working out in the gym. Once he began to reach his own goals, Robert decided to help others reach theirs – and that encouraged him to start his influencer journey.
As time went on, Robert started gaining new interests in different creative spaces, from content creation to fashion, which has been his latest way of expressing himself – influencing his decision to launch Weirdkid Clothing.
Robert was aware that there aren't many streetwear brands in Ireland, so he created a label that can be worn anytime, anywhere.
Weirdkid Clothing has been officially in the works since early 2021 but originated with an image taken in Los Angeles in 2019, which now features on some of the brand's pieces.
Weirdkid Clothing is currently on its third 'drop', Foundation, and includes garments such as shorts, a hoodie, graphic t-shirts and cargo pants.
Robert's overall message with Weirdkid Clothing is to 'stay weird' – express yourself and your interests, don't follow the crowd and do you!
To shop Weirdkid Clothing, go HERE
For more information on Robert Zujan, go HERE