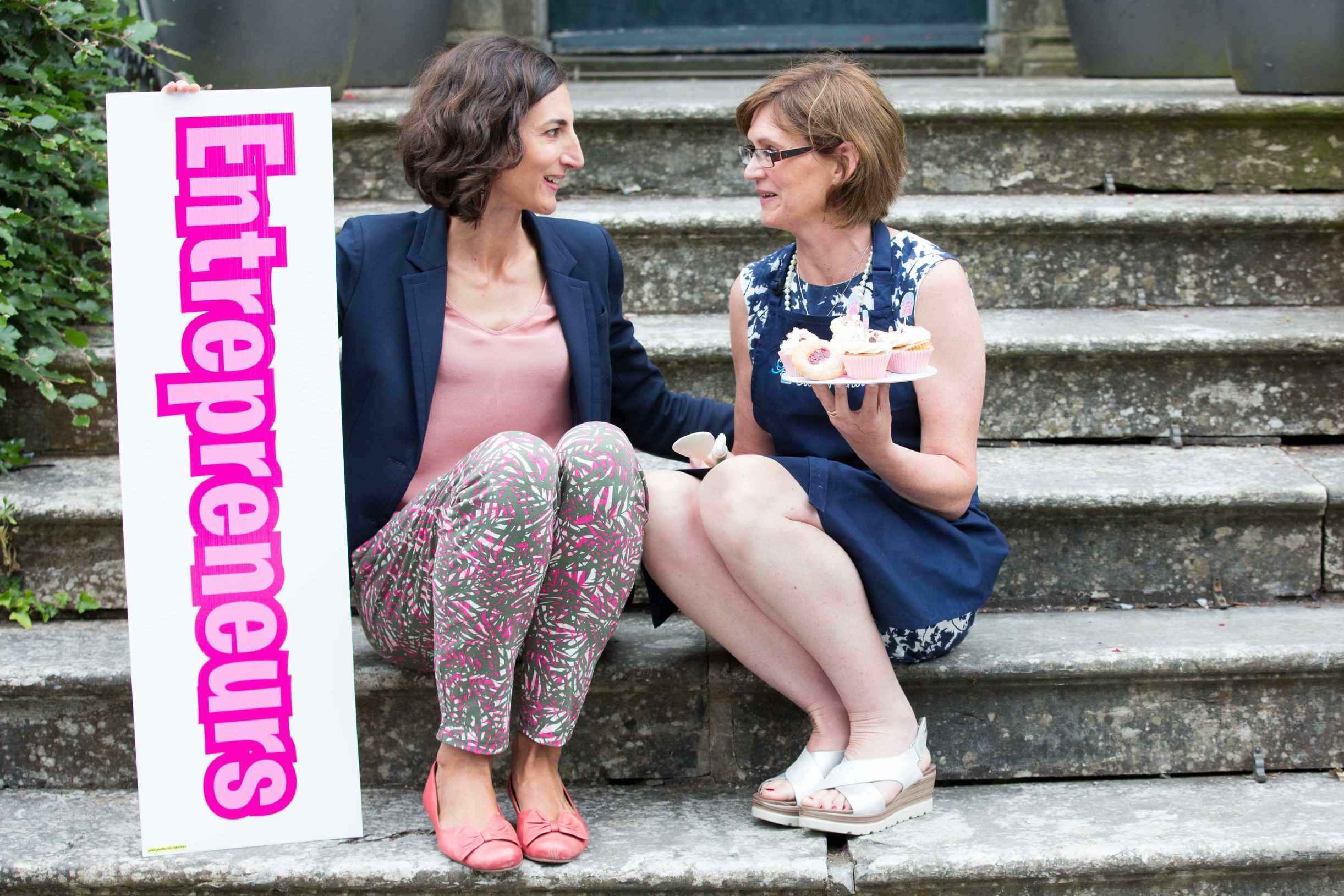 Womens Rural Entrepreneurial Network Supports the Creation of 17 New Businesses in Rural Communities
A Piece of Cake – Silvia Lopez of Hola Students and Claire O'Connor of East Cork Cookery School as they graduate the Womens Rural Entrepreneurial Network (WREN) programme, run by SECAD in partnership with Ballyhoura Development in Limerick, Cork Institute of Technology`s Rubicon Centre and Hincks Centre for Entrepreneurship Excellence. Picture: Darragh Kane
Womens Rural Entrepreneurial Network Supports the Creation of 17 New Businesses in Rural Communities
Seventeen entrepreneurs have created new businesses and jobs over the last 9 months, thanks to the WREN Programme – the Womens Rural Entrepreneurial Network.
Led by SECAD, the WREN programme supports female entrepreneurs, startups led by women or those interested in becoming self-employed through training and business development support. The programme is operated in partnership with
Ballyhoura Development, Cork Institute of Technology's Rubicon Centre and Hincks Centre for Entrepreneurship Excellence and funded by Department of Justice and Equality and the European Social Fund.
"Today's showcase of 17 new companies created by women is inspirational and exciting. Over the past 9 months, the WREN participants have established diverse businesses across a number of sectors from food and hospitality to photography and craft and many have international and export potential. It is vital for rural communities that female entrepreneurship is supported and today certainly demonstrates how creative and successful these businesses can be," said Ryan Howard, CEO SECAD.
The WREN programme includes personal development and business skills training, one to one and group mentoring, female 'role model' sharing of experience and support, themed networking and experiential learning events, formation and facilitation of the facilitated networking sessions and a networking/business pitching event.
The programme is currently recruiting for the next round of potential female entrepreneurs, which would begin the next WREN programme in September 2018 until May 2019.
"Given the success of the WREN programme to date, we are keen to recruit women to the programme. The programme will provide the option of accredited training as well as business and employment supports, and is hugely valuable in terms of economic development in rural areas and as equality of opportunity," said Suzanne Kearney, Assistant CEO of SECAD.
"The Rubicon Centre was delighted to be involved in the delivery of the business section of the WREN programme. The participants were charged with delivering business models, marketing reports and business plans for their respective businesses. The enthusiasm was tremendous and all participants were eager to produce quality reports to further enhance their businesses and ideas. The effort and commitment was very evident from day one and culminated with a wonderful showcasing in the Radisson Blu Hotel in Little Island recently," said George Bulman, Operations Manager Rubicon Centre, CIT.
Interested parties should contact Frances Doyle at SECAD, or visit the link included below.
The WREN Project is co-funded by the Irish Government and the European Social Fund as part of the ESF Programme for Employability, Inclusion, and Learning (PEIL) 2014-2020.
If you are interested or would like to find out more about the Womens Rural Entrepreneurial Network click here
To read more Entrepreneur related stories click here