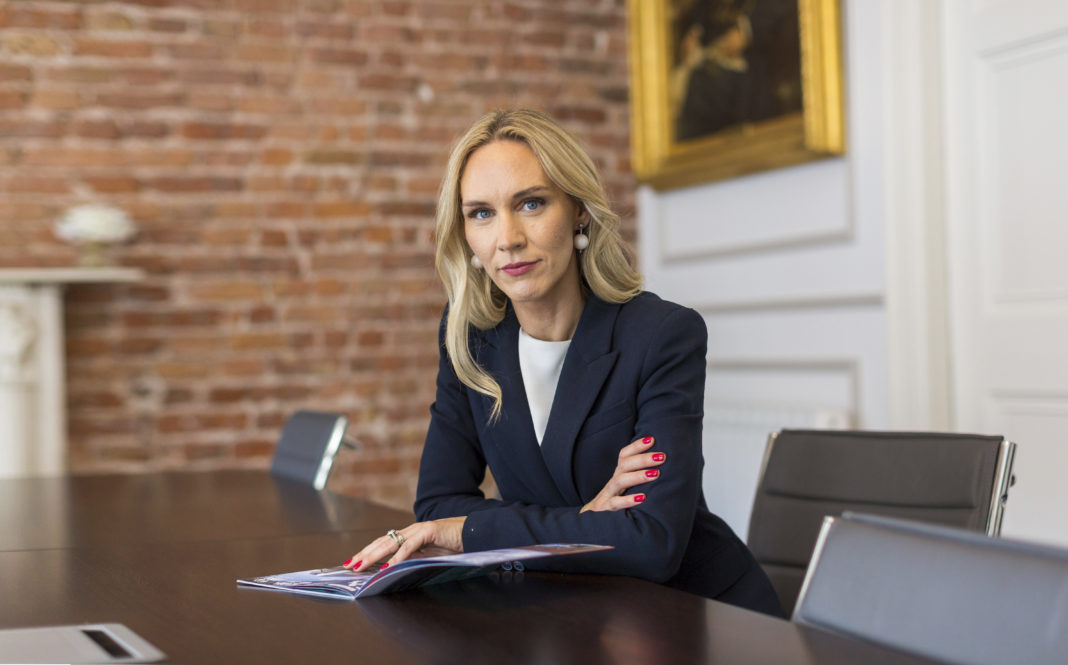 Limerick Chamber calls for clarity from government ahead of possible full workplace closure
Workplace closure: Deirdre Ryan, Limerick Chamber CEO. Photo: Oisin McHugh True Media
Limerick Chamber calls for clarity from government ahead of possible full workplace closure
The Board of Limerick Chamber – the largest business representative body in the Mid-West – has stated its support for a full workplace closure to help overcome the spread of COVID-19 at this critical stage.
The Chamber said that if such a closure is instituted, exceptions will need to be made for organisations that are critical to the medical, pharmaceutical and food supply chains. However, clarity, it said, must also be given with regards to supports for business and employees in this instance before this intervention is initiated.
This includes around:
Ease of access to social welfare payments for employees for the duration of the crisis
A necessary social welfare allowance for the self-employed for the duration of the crisis
Government to agree with lending institutions a moratorium on commercial and personal loans (including mortgages)
Government to provide a moratorium on VAT, PAYE, PRSI payments, local authority rates and water rates
Limerick Chamber CEO, Dee Ryan said "There is a growing consensus that to meet and defeat the COVID-19 challenge we have to raise the stakes and Limerick Chamber would support the Government were they to put a complete workplace closure in place.
"We believe that we are in a critical window that could potentially see the spread of the virus go to uncontainable levels and do not believe that it is worth running that risk. The lessons are clear already from Wuhan, China, in particular. It's only after a comprehensive shut-down of public engagement that this is brought under control. The bottom line is that only until rapid and aggressive quarantine and social distancing measures were applied that success was achieved. Playing the waiting game allows time for the virus to spread; by the time infection is confirmed in any one person, many others may have been infected."
Business representative body says employers will support upgrading of interventions to full workplace closure #Limerick #covid19 https://t.co/4gGwzZwv33

— Limerick Chamber (@LimerickChamber) March 14, 2020
Ms. Ryan said that the Mid West business community wants to support national efforts to slow down the spread of the virus and spread out the impact on our health care system. However, she added, there can be no partial measures in supports for business and called on the Government to put in place the specified measures ahead of any workplace closure.
"We recognise that important exceptions will need to be made for organisations and companies that are critical to enabling the country to continue to function, particularly medical, pharmaceutical and food industries. Where possible businesses will continue to operate through remote working as well. However, we urge the Government to move quickly to put measures in place so that a majority of workplace closure can be instituted when necessary."
This would be a difficult intervention for business, she said, but business would be willing to do what is necessary for the greater good. "This will have a huge short-term impact on business and necessary services must continue to be delivered but with proper controls. However, this short-term impact will have long term gains as we limit the spread and, ultimately, the loss of elderly and vulnerable people. Public health is number one but we will also get back to a normal routine, or as close to it as is feasible, a lot quicker from a business perspective if we act swiftly."
"This will be an unprecedented sudden collapse unless state bodies react appropriately," Ms Ryan warned. "What we need now is a swift response that will give clarity, certainty, and flexibility to business. Liquidity and cash flow will be a key issue and we have brought the concerns of our members here on the ground in Limerick and the wider region to the national network and together with other chambers have formulated this ask, which we believe can get us through this.
"Our members are innovative and resourceful but that alone won't get them through a longer sustained period of business interruption. The initiatives we have proposed, together with our support to members and their own efforts, are critical to assist business with cashflow through this period. This crisis won't go on indefinitely, it will end and when it does our economy will come roaring back but we need to bridge the period between now and then in order to ensure that business owners and workers have jobs to go back to."
She continued: "A common concern and priority for SME business owners is how long can they afford to continue to pay staff? We need the government to provide clarity around social welfare supports in this unprecedented situation so that employers can answer employees' questions with certainty.'
The Chamber is leaving no stone unturned to make sure that businesses get the supports they need to relieve stress, at a time when members focus should be on personal safety and our collective health."
In order to minimise public health risk and to discourage people from arriving at the building, the Chambers are circulating the following information:
Forms can be completed and returned by post, through the letterbox of our local Limerick office or the Regional Manager has said that completed application forms can be scanned, attached as PDF's and emailed to [email protected]
For more information on Limerick Chamber, click here
For more stories on COVID-19, click here